Dangler Retiring After 40 Years
06/27/2017
SUNY Cortland Police Chief Steven Dangler is thrilled about the University Police Department's new office space in Whitaker Hall.
Dangler, the chief of police since 2003, is surrounded by the latest in high-tech police equipment since a recent move from Van Hoesen Hall. His officers enjoy a state-of-the-art dispatch room to monitor all parts of campus. Improved intake, interview and evidence rooms have helped streamline the work for all the members of the department.
Yet Dangler won't get to enjoy his new office for long. After 40 years of leadership and service to the College and the greater Cortland community, Dangler will retire on July 7.
Assistant Chief of Police Mark DePaull, who has served in the department since 1990, will take over as chief on July 9.
The improved accommodations for the department are just the latest in a long line of accomplishments for Dangler in his four decades at SUNY Cortland.
Dangler earned his bachelor's degree in criminal justice at Upper Division College in Utica, which was later rebranded as State University of New York College of Technology at Utica-Rome and is currently known as SUNY Polytechnic Institute. Don McHugh, SUNY Cortland's director of security at the time, taught night classes at Upper Division College. Dangler heard about an upcoming opening at SUNY Cortland. With McHugh's help, he earned an interview and subsequently a job offer. Dangler's first day on the job was April 27, 1977.
In the late 1970s, SUNY began a shift from security-focused work to community policing. The name of the department, across all SUNY campuses, was changed to the Public Safety Department. Dangler recalls those early years as an important career influence.
"There was a specific shift, a group of officers called the Community Service Unit," Dangler said.
Those officers worked exclusively in the residence halls, as a liaison between the staff and the students, he explained. They had four shifts then and Dangler worked 7 p.m. to 3 a.m. weekdays and 8 p.m. to 4 a.m. weekends.
"I spent many years on the CSU shift as an officer," he said. "It was a good experience to have on the way to becoming a supervisor. I had contact with many people on campus and we took care of all criminal incidents that happened on campus because we didn't have an investigator. There is a lot of experience and knowledge that I gained through that."
Dangler graduated from the Syracuse Police Academy in 1979 and earned a promotion to lieutenant in 1983. Since SUNY Cortland did not have a dedicated investigator at the time, Dangler had dual roles as an investigator and supervisor. His experience in the former role made Dangler a key member of the Cortland County Drug Task Force, becoming its first representative from SUNY Cortland. He served in the position for eight years.
UPD chief Steven Dangler, left, and assistant chief Mark DePaull, right.
The 1990s was a decade full of changes for public safety officers at Cortland and throughout the SUNY system. Pete Lalla took over as chief in 1990 when McHugh became SUNY Cortland's director of human resources. Legislation enacted by the end of the decade recognized SUNY officers as police officers rather than peace officers, giving them additional abilities to issue warrants and stop-and-frisk individuals.
When Lalla retired in 2002, Dangler served as interim chief of police for one year before he officially assumed the role in 2003 following a nationwide search.
Dangler's first major initiative as chief of police was working with SUNY Cortland President Erik J. Bitterbaum to arm Cortland's University Police Department officers in 2004. SUNY allows each campus president to determine whether its department's officers are armed.
SUNY Cortland's University Police Department expanded under Dangler's watch, adding positions such as the assistant chief of police, a full-time investigator, a pedestrian safety aide, a communications specialist/dispatcher and a security systems division. Dangler also oversaw the creation of a standalone Parking Department.
He also fostered excellent partnerships with Cortland County's other law enforcement agencies. "Cooperation and collaboration are extremely important to meet the needs of today's law enforcement challenges," Dangler said.
A member of the executive board of the SUNY Police Chiefs Association for the past 13 years, he held the positions of treasurer, third, second and first vice president and served as the association's president in 2016.
The Cortland Elk Lodge 748 recognized Dangler as one of its Lawman of the Year candidates in 2017. He also was recognized by the lodge for his years of service.
In 2011, SUNY Cortland's University Police Department was accredited by the New York State Department of Criminal Justice Services. Of the 514 police departments in New York state, which includes cities, towns and county sheriff departments, only 150 have been accredited since the program began in 1989.
The Department of Criminal Justice Services sends assessors for a three-day audit to ensure a department is following policies and procedures before it issues an accreditation. The process is repeated every five years to verify that accredited departments continue to hold high standards. SUNY Cortland's University Police Department was reaccredited in 2016.
"The accreditation was huge," said DePaull, who helped spearhead the department's effort. "That took us years to walk through and prepare for."
DePaull, like Dangler, has been a steady influence in SUNY Cortland's University Police Department for decades. After starting as an officer in 1990, DePaull was promoted to lieutenant in 2001 and became the department's first assistant chief of police in 2006.
"It will be relatively easy, the transition, because as assistant chief, when (Dangler) isn't here, I fill in for him," DePaull said.
The men have worked on many of the same committees and split up work between them. As assistant chief, DePaull has run the day-to-day operations of the department.
"So it's a lot easier than someone coming from the outside," DePaull said. "I've been in the SUNY system since I was 23 years old, so I know how it operates."
A Father-Son Bond, Born in Conservation Biology
06/18/2017
Professor Steve Broyles has taught thousands of biology majors at SUNY Cortland — students who have gone on to be medical doctors, award-winning researchers and college professors themselves.
Brandon Williams '17 was the first to call him dad.
People who don't know them might be confused, mostly because there's no resemblance or family connection. Williams, the son of a single mother, never met his biological father. And Broyles, chair of the College's Biological Sciences Department, has a wife and two adult sons of his own.
"He changed my life," said Williams, a conservation biology major who was born in Lakeland, Fla., spent his childhood in Elmira, N.Y. and graduated from high school in Atlanta. "He'll deny it and say it's my own ability, but he's done more for me than I'll ever be able to repay."
Their relationship traces back to the field biology and ornithology courses that introduced them during Williams' sophomore year. Since then, Williams has traveled to leadership conferences in Wyoming and a research-focused internship with the Great Smoky Mountains National Park in Tennessee. And now this summer, he's conducting plant research at Cornell University's Boyce Thompson Institute.
Collectively, those moments have forged a meaningful bond that transcends the classroom for both student and professor.
"There's just something special about Brandon," Broyles said.
Then Broyles rattled off the unmistakable qualities he sees in Williams — curiosity, resilience and limitless potential — just like a proud father would talk about his son.
Money was tight for Williams' family growing up. His mother, Alisa, worked odd jobs as a single parent to support Brandon and his brother Michael, who is 10 years older. They moved from upstate New York to Atlanta in 2011, but a last-minute financial aid hang-up forced Brandon to change his initial college plans.
He came to Cortland as a freshman in January 2014 because his grandmother still lives in nearby Elmira. He wanted to be near family.
"I remember meeting Brandon when he was a freshman," said Broyles, a SUNY Cortland faculty member since 1992. "I didn't have him in any classes that first year, but I remember that he would show up at talks and he was always present. He just wanted to be involved."
The next year, as a sophomore, Williams took his first courses with Broyles. And Broyles remembers the subtle but sincere moment that initially gave meaning to their relationship, at least for him. One day, before an ornithology class and in front of other students, Williams asked Broyles if the professor could teach him how to tie a necktie. Williams needed it for an awards ceremony.
It was a small skill that the student had never learned, one that a father might teach to his son.
"That was so special to me," Broyles said. "And I think other students were taken by it too."
Williams and other classmates jokingly began referring to Broyles as dad, a practice that eventually became habit for Williams. Broyles still refers to him as a son.
They've conducted research together, paddled canoes together and even brewed their own homemade beer together. Growing up in urban neighborhoods, Williams was unexposed to the wilderness. At SUNY Cortland, birdwatching alongside Broyles at 5 a.m. accounted for some of his favorite experiences.
"We'd go to all of these places at crazy hours of the day," said Williams, who aspires to earn a Ph.D. and continue his plant research as a professional. "I loved it, and I don't consider myself a morning person at all."
Similarly, Williams said he arrived in Cortland as a shy introvert who struggled to make eye contact or conversation with others. Eventually, however, he served as a resident assistant, peer tutor and conference presenter. Williams pulled important lessons from all of those roles, but he points to Broyles' encouragement as a key catalyst for his transformation, especially the academic recognition that came with it.
Before college, Williams only traveled when he was moving to a new temporary home. Broyles recalled that his student's beat-up suitcase looked like something from the 1950s. And still, Broyles encouraged Williams to seek out opportunities with the Student Conservation Association (SCA), a national non-profit organization that aims to create young leaders for the environment.
Williams' efforts were rewarded with four separate trips to Wyoming plus the summer internship with the National Park Service in Tennessee. During his second trip out west, he was one of 30 students who was asked by the SCA to consider how to recruit more underrepresented students to the conservation biology field.
One of his recommendations followed from his own Cortland experience: create meaningful, potentially life-changing relationships with professors, similar to the one he shared with Broyles.
The reality, of course, is that their bond goes beyond the classes that brought them together and a mutual passion for conservation biology. It's something closer to the love shared by a father and a son.
"Last summer, I got a phone call on my birthday from Brandon," Broyles said. "He called to say, 'Happy birthday, dad.'
"You just don't have that relationship with every kid."
---
Capture the Moment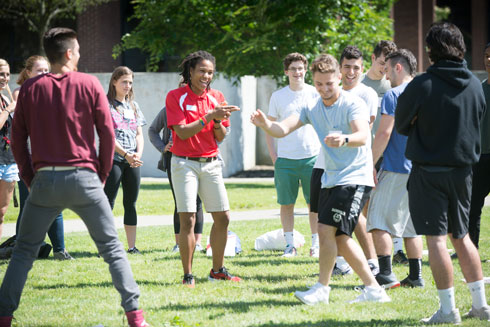 It's not all fun and games at Orientation but having a good time is definitely on the agenda. Raheemah Madany, center, is one of 24 orientation assistants spending several weeks this summer leading transfer and first-year students through two-day sessions that include discussions, ice breakers, name games and informational training as well as registration for fall classes. These steps prepare incoming SUNY Cortland students for success when they arrive on campus in August.
---
In Other News
Felton Named Chief Diversity Officer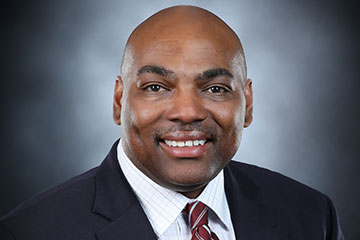 06/27/2017
James A. Felton III has been appointed as chief diversity officer of SUNY Cortland, bringing more than two decades of experience in helping colleges become more diverse, inclusive and equitable.
Felton, who previously served as the first chief diversity officer at Anne Arundel Community College in Maryland, began his new position at SUNY Cortland on May 1.
"SUNY Cortland has made progress in diversifying our student body and creating a more inclusive campus culture, but we still have much to do," President Erik J. Bitterbaum said. "James will play a leading role in identifying specific goals, objectives and strategies aimed at insuring that Cortland is a place where ALL students, staff and faculty can thrive and succeed."
As chief diversity officer, Felton will report directly to President Bitterbaum. He will assess, update and implement the campus-wide Diversity Strategic Plan, collaborate with student organizations, academic departments and programs, and develop partnerships within the greater community.
The ultimate goal is to make the campus more welcoming to people from different races, religions, social backgrounds, sexual and gender identities and abilities.
"The values of a diverse campus are endless, just in terms of that whole global leadership perspective: to have an exchange of ideas and worldviews that are different from one's own," Felton said. "We want to be able to get out of our comfort zones and have meaningful exchanges and lifelong relationships with people who have a different social-lived experience.
"I also think it just adds to the campus culture in terms of the level of visibility as well as different types of programs and activities and initiatives that take place throughout the year."
Prior to becoming the inaugural chief diversity officer at Anne Arundel, Felton directed the department of intercultural affairs at Western Carolina University in Cullowhee, N.C., and coordinated the American Intercultural Center at the University of Wisconsin-Green Bay.
He has served since 2015 on the editorial board of INSIGHT into Diversity Magazine, higher education's oldest and largest diversity publication, and co-wrote a newly released book, Inclusive Directions: The Role of the Chief Diversity Officer in Community College Leadership (NY: Rowman & Littlefield, 2017).
Since 2014, Felton has been a member of the National Advisory Council for the National Conference on Race and Ethnicity. A frequent conference and workshop presenter, Felton last fall participated in the White House Convening on Diversity and Inclusion in Higher Education, sponsored by the White House Domestic Policy Council in partnership with the U.S. Department of Education.
His SUNY Cortland appointment demonstrates the College's commitment to the SUNY Trustees' Diversity, Equity and Inclusion Policy, adopted in Fall 2015, which calls for each campus in the 64-institution system to staff a chief diversity officer.
"I think it's a really great time to be in the SUNY system," Felton said. "They've made a bold, courageous and intentional decision with the current SUNY System Diversity Policy as well as charging each of the institutions in the system to come up with their own strategic diversity plans."
Felton will oversee the strategic implementation of the campus plan, working with faculty, staff, students and the administration to promote diversity, equity and inclusion throughout the institution.
He's talked with Carlos Medina '78, the SUNY system's vice chancellor and chief diversity officer, who also is a graduate of SUNY Cortland.
"I look forward to partnering with him, as well as some of the other CDOs across the SUNY system," and attending Medina's annual diversity conference, Felton said.
"The strength of coming into the SUNY system is that although we may be one or two at each campus, we have an entire system of talent, of expertise, and resources to be able to leverage this work in ways that are mutually beneficial to our students as well as our faculty, staff and community stakeholders," Felton said.
At Cortland, the role of chief diversity officer was previously held by Noelle Chaddock, and was housed within the Division of Student Affairs in Corey Union. The social components of fostering a diverse and inclusive campus, especially among students, will continue through Student Affairs' Multicultural Life and Diversity Office. Chaddock had also served as director of that office, a post now held by AnnaMaria Cirrincione.
Felton will work collaboratively with that office in a somewhat different capacity than his predecessor.
"As we move towards models of inclusive excellence in higher education, chief diversity officers are charged with looking at policies, practices and procedures that impact the working as well as the academic conditions for everyone at the institution," Felton explained.
He's had initial conversations with Human Resources about fostering pipeline programs in staff recruitment and retention as well as refining search-committee training focused on conscious and unconscious bias in hiring decisions.
"We have to establish connections and relationships across the country as well as around the world," Felton said. "I have some particular expertise in creating those types of programs, in particular for faculty development."
Workforce inclusiveness is not a unique challenge to Cortland, Felton said.
"All institutions are faced with trying to increase the diversity of their workforce. The time is now in order to build that foundation. But if we wait until our student diversity — the minority becomes a majority — then it's too late."
Felton also will influence Student Conduct Office policies. He oversees the College's protocol for responding to reports of bias.
"I'm in talks with folks in Student Affairs as well as the leadership about creating a more formal process," Felton said. "And not just a sanctioning process, but also an educational team to help the campus understand what bias is and also what bias is not."
Felton's interest in diversity began when he was a college student with a relatively narrow focus on issues facing the deaf.
"I was in a program that was second to Gallaudet (University) in the country," minoring in deaf education, said the New Jersey native who earned a Bachelor of Arts in Psychology and a Master of Science in Educational Administration from McDaniel College in Westminster, Md. "I actually took three years of deaf culture and sign language classes."
His interest in enriching the lives and prospects of underrepresented groups continues to fuel his long-term interest in pursuing a doctorate. Currently he is studying global leadership specializing in academic administration at Indiana Institute of Technology in Fort Wayne. He finds his research dovetails nicely with his new responsibilities.
"In this world of globalization it's important that we promote cultural as well as global competence in preparing graduates to live and work in a changing and complex world," Felton said.
On his first day of work, Felton met SUNY Cortland students at the annual Education Opportunity Program dinner.
"It was a long first day, but it was truly rewarding to be able to see and meet not only the faculty and staff in attendance but so many of our students who have amazing stories and have overcome some great odds to be able to pursue their education," Felton said. "It just solidified for me that Cortland is a great place to be, and we get to work with some amazing and promising students."
Two Red Dragon Athletes Named Academic All-Americans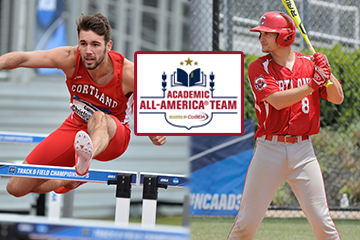 06/27/2017
Two SUNY Cortland athletes were recently named Academic All-Americans, signifying that they are among the most outstanding student athletes in their sport nationwide.
Red Dragon baseball catcher Justin Teague and track and field athlete Connor Christopherson were chosen as 2017 Capital One Academic All-Americans for Division III by the College Sports Information Directors of America (CoSIDA).
Teague, a junior early childhood and childhood education major with a grade point average of 3.65, was selected as a Baseball First Team Academic All-American. He is one of only three catchers nationally in Division III to earn Academic All-America recognition.
Christopherson, a recently graduated physical education major who earned a 3.7 GPA during his first semester of graduate work in health at Cortland, was named Division III Men's Track and Field/Cross Country Third Team Academic All-American.
The two athletes are among 32 Red Dragons selected for national Academic All-American honors by CoSIDA. Although the designation has been given since 1951, more than a third of Cortland's Academic All-Americans were named since 2011.
"At Cortland, we strive to help young people become well-rounded, goal-focused adults, and these remarkable student athletes certainly exemplify that," College President Erik Bitterbaum said. "We are proud of their accomplishments both on and off the field."
Teague this year batted .374 with seven doubles, a triple, a homer, 28 runs-batted-in and 26 runs scored in 43 games, 40 as a starter. He had 16 multiple-hit games, including six contests in which he had three hits.
A multiple-event track and field athlete, Christopherson earned All-America honors this past school year with third-place national finishes in both the heptathlon during the indoor season and the decathlon in the outdoor season at the NCAA Division III Track and Field Championships. He qualified for national competition five times and this spring was part of the winning 4x100-meter relay team and was the runner-up in both the 110-meter hurdles and the javelin throw at the SUNYAC Outdoor Championships.
Both student athletes this spring were named to their sport's Academic All-District Team for District 3, which includes all Division III schools in New York State.
They were joined in that honor by recently graduated distance runner Allison Schumann, who was named to the Academic All-District Team for women's track and field/cross country.
Schumann was an exercise science major with a 3.87 cumulative grade point average. She earned third team All-SUNYAC honors with an 11th-place finish last fall at the league's cross country championships, and she ranked 26th nationally in Division III in the 3,000-meter steeplechase during the outdoor track and field season. Schumann earned the SUNY Chancellor's Award for Student Excellence for a combination of academics and non-academic pursuits, and was a top-five finalist for the Matthew Kerner Undergraduate Research Award at the 2016 American College of Sports Medicine Mid-Atlantic Regional Conference.
Musical Theatre Graduates Showcase Skills in New York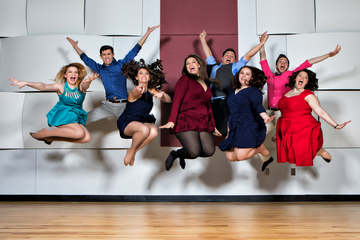 06/27/2017
Eight of SUNY Cortland's recent musical theatre graduates had the opportunity to show off their skills for industry professionals in the Big Apple.
On May 18, the Performing Arts Department hosted its first musical theatre industry showcase at the Jerry Orbach Theatre in New York City. The eight members of the Class of 2017 — Kayla Arias, Andrew Cuccaro, Nikki Ferrara, Bridget Guardino, Sean Noonan, Matt Spina, Anna Starr and Tara Zebrowski — performed solos, duets and dance in front of show business talent scouts. All eight of those graduates are planning to move to New York to find work in the performing arts field.
"The best-case scenario is getting signed by an agency or getting invited to go to the agency office to talk more to representatives," said Deena Conley, chair of SUNY Cortland's Performing Arts Department. "It's something that schools have been doing for years. We thought it was time."
Organizing the showcase was a labor of love for Conley and two other Cortland faculty and staff members: Kevin Halpin, associate professor of performing arts and coordinator of musical theatre, and Jeffrey Whetstone, production manager and publicity coordinator.
The first step was hiring professional music director Kristen Rosenfeld to help arrange the performances. Then there was plenty of rehearsal time for the students to prepare. In addition, theatre space in New York had to be rented. Photos and resumes were printed for distribution to agents, and food and lodging logistics had to be sorted out.
Funding from the Performing Arts Department's "Take a Seat" campaign helped finance the showcase.
"For our seniors, I think this is invaluable and I think this is something, as a department, that we need to do," Conley said. "I also think it's something for prospective students and their parents because at this juncture it's becoming an expectation."
Unfortunately, not all of the activity was on the stage. May 18, the day of the showcase, was the same day that a troubled and intoxicated man jumped his car onto the crowded sidewalk in Times Square, killing a pedestrian and injuring 20 others. The incident occurred just five blocks south of the Jerry Orbach Theatre shortly before noon, about two hours before the first showcase. Many industry professionals who had planned to attend the event, the first of two, were forced to cancel.
However, the 6 p.m. showcase went off without a hitch.
"What I was really impressed with was that our graduates did not let what happened in the afternoon phase them at all," Conley said. "They were true professionals and performed as well as they did in the evening performance."
Conley added that the Performing Arts Department had leaned heavily on its network of alumni working in the industry to help promote the showcase through their contacts. As SUNY Cortland's showcase grows over time and through word of mouth, graduates will receive more and stronger opportunities in the field, she said.
During Commencement weekend, the Performing Arts Department held a showcase on campus that was open to friends and family and also included the recent graduates who are not immediately moving to New York City for work. Kerby Thompson and Kris Behnke from the Cortland Repertory Theatre were present to review the performances.
As for the New York showcase, Conley said that the recent graduates got a great deal of experience in addition to the exposure in front of talent scouts.
"I think just being in the city and performing before agency representatives was thrilling and scary for them," Conley said. "It's that first foray into the business. We try to model as close as we can to what it's going to be like when they get down to the city.
"We had an agent write us back, saying that he didn't have anything right now, but he was keeping people in mind for future projects.
"For our first foray, that's good."
College Partners with Naval Research Center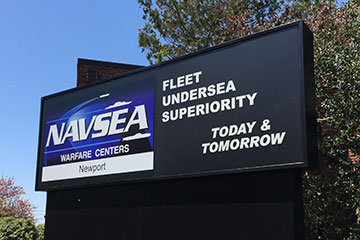 06/27/2017
SUNY Cortland has partnered with a renowned Navy research center based in Newport, R.I., to explore how students, science and submarines can strengthen each other.
The College is the first in the SUNY system to have an agreement with the Naval Undersea Warfare Center Division Newport (NAVSEA) base, a center perhaps best known as the site of submarine research and periscope repair.
Although it exists for military research carried out by U.S. government personnel, the facility has a long tradition of partnerships with civilians through universities around the country, according to Moataz Emam, chair of the Physics Department and campus liaison for the partnership.
Title 10 of the U.S. Code allows the secretary of defense to authorize military laboratories to enter into education partnership agreements with all levels of U.S. educational institutions.
Laboratory directors are encouraged to provide appropriate equipment loans and transfers of surplus property. They can make laboratory personnel available to teach science courses or assist in the development of science courses and materials for the institution, provide faculty sabbatical and student internship opportunities, and involve faculty and students in defense laboratory projects. Laboratory staff also might help develop future credit-bearing courses related to their defense laboratory projects or provide academic and career advice to students.
On May 17, five SUNY Cortland representatives took a private tour of the NAVSEA facilities, led by enthusiastic military scientists and engineers who gave the campus contingent an idea of studies in which faculty and students might become involved. Nav. Capt. Michael Coughlin, recently appointed as head of the Newport Center, was their host.
The group saw a prototype for a submarine that flaps through water like a sea turtle. They looked in on mobile periscope technology, which would free the sub lookout from being rooted in front of a traditional periscope. They also met sonar researchers who try to study and offset military technology's potential harm to sea mammals.
"The things we've seen were particularly amazing, but we can't tell without input from the faculty what will be useful and what will not," Emam said.
The contract allows any SUNY Cortland department to engage in studies at the NAVSEA center, he said.
The trip followed up on a partnership agreement between the College and NAVSEA that was signed about a year ago.
"This visit was not an open house, it was planned just for us," Emam said. "They had planned out all the details, it was amazing. They escorted us and took us around in a van."
The contingent included David Duryea, the College's vice president for finance and management and a retired Navy admiral who formerly ran the NAVSEA base.
"I was aware of the scientific and engineering work they did and felt it could be of interest to our students and faculty," Duryea said. "I also still knew the leadership."
Also present besides Imam and Duryea were Angela Pagano, associate professor of biological sciences; Dominick Fantacone, lecturer in biological sciences and regional director for the New York State Master Teacher program; and Thomas Frank, associate director of research and sponsored programs.
"What struck me, and all of us, was how excited everyone was about what they were doing," Emam said of the tour. "They were so incredibly excited they didn't want us to leave. It's the mark of a true scientist; they were very forthcoming about questions."
The partnership agreement allows certain perks, Emam noted:
Student internships, either of SUNY Cortland's design or from among those NAVSEA has available.
Technology use by faculty, particularly faculty in STEM — science, technology, engineering and mathematics — fields, to do research focused on educational aspects derived by student assistants they oversee.
The potential for the College to acquire surplus and outdated equipment for education or research. In military terms, two-year-old equipment can be outdated, so it's a valuable benefit.
Students and faculty in many of the STEM majors and other disciplines would find a lot to study at NAVSEA complex, Emam said. At SUNY Cortland, that includes students interested in physics, mathematics, chemistry, biology, geology, computer science, engineering, geography, history and education.
"There are no specifics yet," Emam said. "Based on faculty interest, for next fall we might invite researchers to visit in order to start the discussion on how we can move forward and get more of the campus involved, get buy-in."
Student interns can begin engaging in summer internships next year.
Some faculty who took part in the visit — and some who didn't — already are thinking of ways to get the most out of the arrangement.
"I can see a lot of potential with this partnership for our geographic information systems students, including gaining experience with large data sets such as analyzing marine mammal migration patterns and looking at how they relate to shipping routes," said Wendy Miller, associate professor and chair of geography, who did not accompany the group.
Pagano has expressed interest in using a small, remote-controlled submarine to explore the depths of Raquette Lake with her biology students.
"Students can help design, can help build it," Emam said of that work. "We won't need to start from scratch, but we might need to modify something that works in the ocean to work in a lake."
The Marine Mammal Research Program studies a variety of things, including the effect of sonar on marine life, Emam said.
| | |
| --- | --- |
| | |
| | Captain Michael Coughlin, base commander, is shown with David Duryea signing an Education Partnership Agreement. Behind them, from the left, are Mary Wohlgemuth, SES. technical director of NUWC, Angela Pagano, Moataz Emam, Thomas Frank, Dominick Fantacone and Theresa Baus, head of the Technology Partnerships Office, NUWC (image courtesy of Richard Allen). |
"They pointed out that even though the Navy has been criticized for having a bad effect on marine life because of sonar, it is in fact the Navy that's spent the most money to research how to avoid that," Emam said. "There is a lot of technology involved. There's a lot of biology obviously: keeping track of the mammals, the effect of the migration patterns, tagging them. There's a lot of things our students may be involved in."
Fantacone said he organized a workshop in April in a College physics laboratory that was led by Chris Hansen, technical director for SeaPerch, NAVSEA's underwater robotics project. The event attracted 15 area master teachers and six members of the College's Physics Club.
"My interest really is from the teacher's perspective," Fantacone said. "So I'm looking into professional development opportunities for the teachers in the Master Teacher Program."
Future physicists may be interested in two installations, the Payload Integration Lab and the Electronic Sensors and Periscope Maintenance Facility.
At the former, scientists test the submarine weaponry in large water tanks.
"They fire torpedoes at actual speed, slow them down and stop them and study the effects it would have," Emam said. "It's a very 'physicsy' kind of thing."
The other facility aims to fulfill the Navy's long-term plan to replace the traditional optical periscope with photonics, electronics and digital telescopes.
"You don't need to be right there by the periscope in the usual way," Emam said. "You can be elsewhere in the submarine and switch on a screen and see everything. There's a lot of engineering and physics involved."
Of course, faculty and students might consider taking the plunge with an open mind to identifying a research topic no one inside or outside the Navy has thought of before.
"There's a lot of details in all of those projects that might be of interest to a student as a research focus," Emam said.
Recreation Department Partners with Herkimer CC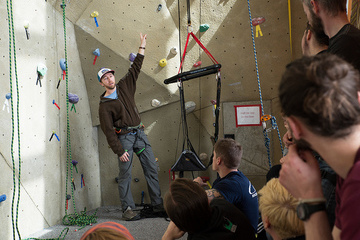 06/27/2017
SUNY Cortland's Recreation, Parks and Leisure Studies Department is partnering with Herkimer County Community College to help Herkimer students earn a four-year Cortland degree.
Students who complete the associate in science degree in recreation leadership at Herkimer will now have a seamless transition into the bachelor of science in recreation program at SUNY Cortland.
The Recreation, Parks and Leisure Studies Department already has a number of similar articulation agreements with two-year colleges in the SUNY system. Several of those programs are led by SUNY Cortland alumni. The four majors in the department — recreation, outdoor recreation, recreation management and therapeutic recreation — tend to draw transfer students and adults who have decided to continue their education later in life.
Adding an articulation agreement with Herkimer will only bolster the strength of SUNY Cortland's own program, said department chair Sharon Todd.
"One of the things we love about our program is the different walks of life people come from," Todd said. "We have a lot of non-traditional students and once they discover our major, they're incredibly happy and feel at home at having found a good match for their interests and their abilities and their talents. It's really exciting to see that happen."
Herkimer students who transfer to SUNY Cortland will enter with junior status and can carry over a maximum of 64 credits. Those students will have the College's general education requirements waived and will need to maintain a minimum GPA of 2.5.
SUNY Cortland also offers graduate programs in recreation and recreation education. An online graduate certificate is available in therapeutic recreation. The College is one of three in the United States with national accreditation in all four of its recreation majors.
There are a variety of career paths for graduates from its Recreation, Parks and Leisure Studies programs, from hospitals to national parks and everything in between. Those opportunities have helped make articulation agreements such as the recent partnership with Herkimer a popular option for students of all ages.
"We have a really high placement rate and a lot of that has to do with their last semester, which is an internship," Todd said. "Oftentimes, if they do a great job, their internship agency decides that they don't want to lose them and that works out pretty well.
"Therapeutic recreation is really on the rise in the job market and a majority of our majors are in that particular program."
Recreation management, whether it's in land management agencies like the National Park Service or local agencies, also shows promise of many future openings as a result of an uptick in retirements.
"So there is a big bubble of need and that's been really good for our students," Todd said.
Alumni Reunion 2017 Highlights Athletics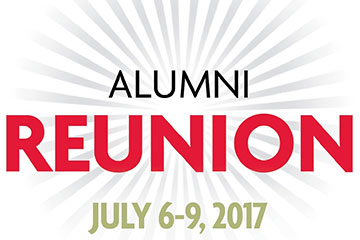 06/06/2017
This year marks the 145th anniversary of the SUNY Cortland Alumni Association.
As part of the celebration, Alumni Reunion 2017 will have more of a sports focus than previously, with a special outreach to graduates who participated on varsity volleyball and women's and men's soccer teams.
A series of games and activities are planned because athletics has proven to be a big draw for the annual gathering of graduates.
| | |
| --- | --- |
| | |
| | Today's women's varsity soccer team carries on a long tradition of competitive excellence. |
"I keep in touch with some 50 to 60 former volleyball team members," noted Joan Sitterly, emerita director of athletics, who during her 28-year Cortland career also coached women's volleyball to a phenomenal 816-234 record between 1983 and 2004.
"Lots of former athletes are teachers and their down time is the summer, so I really hope they will come back and join in the Reunion," said Sitterly, who plans to attend and hopes that many players from all eras will return to campus.
"I have such rewarding memories," said Sitterly. "I'm really excited about this because I want to listen to (alumnae) players reminisce about their volleyball experience."
As Cortland's athletics director, Sitterly oversaw a 25-sport program that perennially ranked among the most successful in the nation.
"With Title IX we began to see a lot more recruitment of women here for sports rather than simply a choice of academic discipline, said Sitterly, a 2010 C-Club Hall of Fame honoree who in December was named to the American Volleyball Coaches Association (AVCA) Hall of Fame.
"But at the Division III level they didn't get the pressure to compete for scholarships," she said. "Their reason for joining sports teams? It's called 'the love of the game.'"
Men and women athletes vying at Division III level also were able to enjoy a life off the court or field, pursuing their academic dream or social affinity, and creating a unique connection among the former varsity team members, Sitterly added.
"How I judged that is if they still coached or officiated after graduation," she said. "Many Cortland alumni are still very, very involved in their sport."
"We have always enjoyed having clubs and Greek life featured during Reunion and we are so glad that many athletic teams are encouraging their alumni to participate," said Erin Boylan, associate director of alumni engagement. "Athletics has such a long, strong history at the College and we are sure our partnership with the department will only enhance the weekend for all involved."
On Friday, the SUNY Cortland Alumni Association and Athletics Department have combined talents to create the Red and White Golf Classic. The enhanced golf tournament will be held at the Cortland Country Club and will serve as a fundraiser for both organizations.
Saturday will really be athletics' time to shine, with three games planned and a special showing of a documentary on the women's soccer team's historic journey to the national championship 37 years ago. For the games, all former team members are invited to play by just showing up.
At 9 a.m., a Women's Soccer Alumnae Game will take place on Holloway Field. At 1 p.m., the Men's Soccer Alumni Game starts at the SUNY Cortland Stadium Complex. At 3 p.m., a Women's Volleyball Alumni Game will begin inside Lusk Field House.
| | |
| --- | --- |
| | |
| | Women athletes gather round to celebrate their latest victory. |
At 3 p.m., the documentary "Cortland to Colorado: The First Women's Soccer National Championship" will premiere in Sperry Center, Room 105.
The story is SUNY Cortland legend: Crammed into two school vans, the Cortland women's soccer team traveled for 40 hours straight — 1,700 miles — from Cortland, N.Y. to Colorado Springs, Colorado in November 1980. The long voyage was a historic one for both the Red Dragons and United States women's collegiate soccer. Enjoy the premiere of the documentary, that chronicles Cortland's road to become the first national champions in women's soccer. All alumni are welcome to attend. Please watch the trailer.
Of course, the weekend's events are geared to appeal to former athletes and non-athletes alike.
Hundreds of alumni and friends will enjoy class get-togethers, parties and other activities on campus and at the Lynne Parks '68 SUNY Cortland Alumni House from Thursday, July 6, through Sunday, July 9.
To celebrate the 145th Anniversary of the SUNY Cortland Alumni Association, the weekend will offer additional enhancements.
As always, all alumni are welcome at Reunion, regardless of class year. Featured groups include the Half Century Club, comprised of alumni who graduated more than 50 years ago; the Classes of 1952, 1957, 1962, 1967, 1972 and 1992; sisters of Alpha Kappa Phi/Agonian, Sigma Sigma Sigma, Sigma Rho Sigma sorority, brothers of Gamma fraternity, Educational Opportunity Program (EOP) alumni and Women's Volleyball. The Classes of 1986, 1987 and 1988 will return as the 30th Cluster Reunion.
Reunion opens Thursday with the Class of 1967 50th Welcome Party, which takes place at the Lynne Parks '65 SUNY Cortland Alumni House Kappa (1925-1991) Alumni Lawn, and the Class of 1957 60th Welcome Party at the Parks Alumni House Dunlavey Pub.
On Friday, the Class of 1967 will depart for the Seneca Lake Wine Tour and the Class of 1957 will enjoy a wine tour and dinner at Belhurst Castle.
That afternoon, the Cortland College Foundation and President Erik J. Bitterbaum will host a special reception at the Parks Alumni House to welcome all Red Dragons and to thank the Reunion Committee members. A Red Dragon Trivia Night will take place in the Parks Alumni House Dunlavey Pub and the Class of 1967 will celebrate their 50th Reunion with a dinner in the beautiful gardens at the Parks Alumni House. The Half Century Club will again enjoy their dinner in Corey Union Caleion Room, and a musical, "La Cage Aux Folles," at Cortland Repertory Theatre (tables will be reserved for Classes of 1952 and 1962). Also Friday, reunion featured groups will host various welcome parties on campus and around town.
Saturday's events include classes offered by graduates for alumni, guided tours of the campus as well as the Parks Alumni House, the Student Life Center and a Hoxie Gorge Natural History hike.
The SUNY Cortland Alumni Association will present its highest honor, the Distinguished Alumni Award, to three graduates; its Distinguished Young Alumni Award to one graduate; and its Distinguished Volunteer Award to one individual during the Alumni Reunion 2017 luncheon. The luncheon begins Saturday at noon in the Corey Union Function Room and honors reunion classes and the award recipients, including:
Peter Kachris '56, who transformed his difficult boyhood through a SUNY Cortland education, subsequently became a master at turning failure into success at schools and school districts around New York state and later in Missouri.
Carlos N. Medina '78, a prolific and transformational leader with a growing national and international reputation in the fields of executive leadership, higher education administration and diversity management, currently is vice chancellor and chief diversity officer for the State University of New York.
Ret. Lt. Colonel Flossie Bell-Lomax '86, M '94, C.A.S. '96, an almost 30-year Army veteran, was honored for her administrative prowess both during Operation Iraqi Freedom and Operation Enduring Freedom.
The 2017 Distinguished Young Alumnus Award recipient is:
Jude Anasta '09, an innovative digital technology entrepreneur, has founded a number of companies, including the creative social media application Madhat, Inc.
The 2017 Outstanding Alumni Volunteer Award recipient is:
Carl Gambitta '63, M '66, C.A.S. '73, has served on the Alumni Association Board for more than 40 years and has been a tireless behind-the-scenes advocate for SUNY Cortland's graduates.
Immediately following the luncheon, the fun shifts downtown. For the eighth time, alumni can participate in Cortland Downtown Partnership's Taste of Downtown and Sidewalk Festival. Participants will enjoy food and beverage samples from numerous city eateries. The Nu Sigma Chi Legacy Fund will again underwrite an All-Greek Reception at the Parks Alumni House. The Half Century Club President's Reception will be hosted by Erik J. Bitterbaum in the Dowd Fine Arts Gallery.
Saturday evening all reunion attendees are invited to the Parks Alumni House for Brews and Barbecue. Brews and Barbecue will offer a selection of barbecue fare, a DJ playing tunes from all eras and a photo booth featuring decades props.
A series of Young Alumni Reunion Day (YARD) events — geared for recent graduates from the past 10 years — are scheduled for that day. Activities will include an Ignite breakfast, recreation time at the Student Life Center, complimentary beverage at the Cortland Beer Company and an invitation to join all classes for Brews and Barbecue.
On Sunday, a farewell breakfast for all classes is scheduled for 9 to 10:30 a.m. in the back gardens at the Parks Alumni House.
The campus community is encouraged to attend Alumni Reunion 2017. For more information, contact Alumni Engagement at 607-753-2516 or visit the website at RedDragonNetwork.org/reunion.

Suggest a feature story
---
Faculty/Staff Activities
Carol Costell Corbin
Carol Costell Corbin, Advisement and Transition, presented two sessions at the New York State Transfer and Articulation Association (NYSTAA) conference, held May 22-24 in Lake Placid, N.Y. The first was "Pre-Conference Session for New Professionals," designed for professionals in the transfer field with one to three years' experience to discuss trends in higher education, terminology and tips for success. Also, she presented "Let's Celebrate! Promoting the First Annual National Transfer Student Week on Your Campus." NYSTAA has been working with the National Institute for the Study of Transfer Students (NISTS) to launch the first National Transfer Student Week, which is scheduled for Monday, Oct. 9 through Friday, Oct. 13, 2017. Corbin served as president of NYSTAA for the 2016-17 year, and her term concluded at the end of the conference.
John C. Hartsock
John C. Hartsock, Communication Studies Department, was invited to give a lecture on June 21 to the doctoral program in human sciences at the University of Perugia on the relationship between literary journalism and ethnography. The University of Perugia is located in Perugia, Italy and is one of Italy's oldest universities, founded in 1308. The invitation came about because Hartsock has been teaching a study abroad course at the Umbra Institute in Perugia for the last three summer sessions.
Thomas Hischak
Thomas Hischak, professor emeritus of theatre, had his book 1939: Hollywood's Greatest Year published by Rowman & Littlefield, Publishers. The book is a day-by-day chronicle of the year 1939 describing all 510 movies that opened as well as events in history, sports, music, theatre, radio, and politics.
Richard Hunter
Richard Hunter, Geography Department, co-authored an article in the latest issue of Local Environment titled "Drivers of local people's participation in sustainable natural resource management: a case study in central Iran."
Kathleen A. Lawrence
Kathleen A. Lawrence, Communication Studies Department, had her poem titled "I Was a Carvel Soft Serve Queen" appear in the "My First Job" series at Silver Birch Press on June 22. Also, two of her poems were published in the debut issue of Scryptic Magazine on June 19. They are titled "Shadow Beach" and "Walking the Graveyard of My Poems." Her two poems titled "Adding Machines" and "Lab Test" were published in Lemon Quarterly on April 8.
Emily Quinlan
Emily Quinlan, Advisement and Transition, presented "Transforming the Transfer Student Experience: A Fluid and Dynamic Approach to Advocacy, Support and Services" at the New York State Transfer and Articulation Association (NYSTAA) conference, held May 22-24 in Lake Placid, N.Y.
Henry Steck, William Veit, Julia West and John Suarez
Henry Steck, distinguished service professor emeritus of political science, William Veit, risk management officer, Julia West, risk management intern, and John Suarez, Institute for Civic Engagement director, participated in SUNY Central's Deliberative Democracy Conference held June 22 and 23 at the SUNY Oswego Metro Center. Steck participated in the Experience a Deliberation workshop. West, Veit and Suarez conducted the Risk Managed Applied Learning Workshop in which participants applied enterprise risk management concepts to a real-life project as a way of determining how they could apply those concepts to their own projects. Suarez served as a panelist on the Envisioning the Uses of Deliberation panel and served as a facilitator in the Experience a Deliberation workshop.

Submit your faculty/staff activity