Undergraduate Commencement Moves Outdoors
04/15/2014
To celebrate the largest undergraduate commencement class in SUNY Cortland history, both of the College's May 17 graduation ceremonies this year will be held outside in the SUNY Cortland Stadium Complex.
The crowd of family, friends and other well wishers is also anticipated to be record breaking because the College has decided to double the number of guests that will be admitted with each ticket. This two-for-one opportunity means that, although all participating students were originally limited to four guest passes, they will now be able to bring eight guests.
"Our students have worked incredibly hard to achieve this success and we wanted to reward their drive and dedication," President Erik J. Bitterbaum said. "Now, family members, neighbors or childhood friends who were disappointed they couldn't come to Commencement will be able to attend the ceremony."
Since the two ceremonies will be outdoors, College officials will be watching weather forecasts as the day approaches so they can advise new graduates and their guests to dress appropriately. For guests who would find outdoor bleacher seating difficult, there will be an indoor option inside the Park Center Alumni Arena where the ceremony will be shown live on a large video screen.
Most other aspects of undergraduate Commencement will remain unchanged. That includes the need for students to participate in the ceremony they have already selected. If, for example, a student signed up for the afternoon ceremony, that it still the ceremony he or she must attend.
Additional information will be posted on the Commencement website starting Monday, April 21.
The record number of students who will participate in Commencement illustrates both SUNY Cortland's popularity and its growing retention and graduation rates – measurements of student success that reflect how many of a college's students return after their first year and complete their degrees.
SUNY Cortland's nearly 70 percent, six-year graduation rate is the highest of any comprehensive college in the 64-campus SUNY system.
New Hall Named State's "Greenest"
04/15/2014
SUNY Cortland's newest residence hall has earned the world's highest distinction for environmental design, making it the first college housing structure in New York state to secure Leadership in Energy and Environmental Design (LEED) certification at the platinum level.
Dragon Hall, which opened as the College's 16th residence hall in August, was awarded the internationally recognized designation after a thorough project review by the United States Green Building Council (USGBC). Officials from the College and the Dormitory Authority of the State of New York (DASNY), the agency that works closely with the State University of New York to finance, design and build high-quality residential facilities, learned about the honor in early April.
"SUNY Cortland is proud to celebrate yet another milestone in our long-term quest to become a carbon neutral and truly sustainable campus," College President Erik J. Bitterbaum said. "And I think it is fitting that we receive this recognition during Green Days, a month-long celebration of sustainability across campus and throughout the Cortland community."
Dragon Hall's platinum rating also is consistent with the priority placed on sustainable energy and environmental stewardship throughout the 64-campus SUNY system.
"As SUNY's infrastructure across the state is renovated and built anew, we are committed to ensuring the highest levels of efficiency and sustainability to benefit our students today and for generations to come," said SUNY Chancellor Nancy L. Zimpher. "Thank you to President Bitterbaum and SUNY Cortland for continued leadership in this area, and congratulations on earning the state's first LEED platinum residence hall designation."
SUNY Cortland began a push in 2005 to ensure all of the College's new construction and renovations achieved LEED certification, and Dragon Hall takes that vision even further. Other colleges and universities in New York state have won platinum distinction for academic buildings in the past, but SUNY Cortland is the first state institution, public or private, to earn it for a campus residence hall.
"I congratulate SUNY Cortland and the DASNY team, including consultants and contractors, on achieving LEED platinum certification at Dragon Hall," said DASNY President Paul T. Williams, Jr. "DASNY is proud to be a part of exceptional work that improves New York state's energy future while investing in durable and beautiful buildings that support our bright students in their education."
From Dragon Hall's elevator to its hallway lights, many features in the four-story, $22 million building operate with an environmental purpose.
"We were hoping for gold (certification) and went much higher," said Nasrin Parvizi, the College's associate vice president for facilities management.
The building, which sits near the intersection of Broadway Avenue and Neubig Road, earned a score of 83 out of 89 possible points given its location — including perfect marks in the energy performance category. Energy cost savings for the building are more than 50 percent higher than the national baseline by which similar facilities are measured.
But the LEED certification process involves much more than installing energy-efficient appliances and other "green" technology, Parvizi noted. Steps taken during the demolition and construction phases, for instance, also are considered.
Dragon Hall followed a sustainable path from the start: It was erected over a brownfield — the site of a demolished former residence hall structure — rather than on undeveloped land.
Dust was removed during demolition, gravel laid to filter water run-off into the ground rather than into the street during construction, and air quality monitored throughout the entire building process. Inside, the levels of potentially harmful volatile organic compounds (VOCs) associated with painting and new furnishings were closely monitored. And nearly 25 percent of the building's construction materials were natural or recycled — many of them harvested or produced within 500 miles of Cortland.
"It takes a lot," Parvizi said, praising the Stantec architectural group and the LP Ciminelli construction team in charge of the project. "It's not just how the building is built."
Even the number of bike rack spaces, the size of trees planted and the widths of sidewalks lining the building were taken into account. The construction team and SUNY Cortland's Facilities Planning, Design and Construction Office carefully documented every environmentally conscious measure.
Other "green" features of the building include:
a rooftop solar panel array designed to offset about 8 percent of the building's annual electricity use;
an elevator built using an innovative model, essentially storing energy on the way down and using that stored energy on the way up;
a motion-activated hallway lighting feature that dims the lights in public spots when no movement is sensed;
a highly effective type of heat-conserving wall and roof insulation;
low-flow faucets and showers with reduced hot water demands, part of a plumbing system that uses 42 percent less water than a traditional residence hall;
a computer system with advanced controls for lighting and heating, ventilation and air conditioning (HVAC), capable of monitoring and managing energy use on a targeted level;
outside metal solar shades to block the most intense rays of the sun;
insulated, double-pane windows that contain louver blinds inside them;
long-lasting, light-emitting diode (LED) fixtures that have replaced compact fluorescent lamps; and,
a garden that assists water movement on campus, helping to prevent flooding on nearby city streets.
Dragon Hall houses more than 220 students plus a residence hall director, with students living in quad-style rooms with shared floor lounges and kitchens.
"(A residence hall) still has to work like a home," Parvizi said. "This makes it very hard to earn the platinum rating."
Glass Tower Hall, a campus residence hall built in 2005, became the College's first project to earn LEED designation while subsequent campus renovations have been built to the LEED silver standard. The platinum distinction that Dragon Hall earned is reserved for building projects that show the most progress in the use of energy efficient design and construction, the use of sustainable building materials and the fulfillment of energy reduction benchmarks.
In 2013, SUNY Cortland purchased 100 percent "green" power in renewable energy credits for the building. Additionally, the residence hall's solar panel feature won an incentive rebate worth roughly $35,000 from the New York State Energy Research and Development Authority (NYSERDA). And in addition to the solar panel savings, NYSERDA offered a rebate for roughly $103,000 following an assessment of Dragon Hall's energy efficiency.
"The building absolutely is smart and energy efficient," Parvizi said.
---
Capture the Moment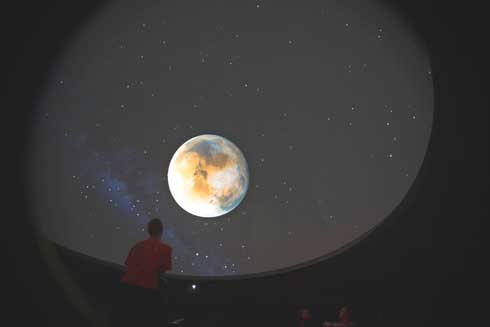 Thanks to the new planetarium in the newly renovated Bowers Hall, members of the Physics and Engineering Club were able to move a Green Days stargazing event indoors April 10 when clouds moved into the sky above Cortland. The group of about 30 students was able to view images of the night sky as it would have appeared if the weather had cooperated. They were also able to explore computer-generated models of nearby planets and other astronomical objects based on recent data from NASA probes. Pictured is adjunct physics professor Sean Nolan discussing a model of Mars. The planetarium is just one of the new features that will be celebrated during a dedication of the updated and expanded science facility scheduled for 11 a.m. Friday, April 25.
---
In Other News
'Transformations' Spotlights Student Scholars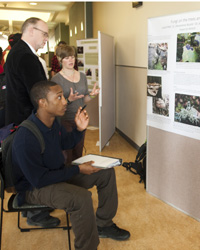 04/15/2014
SUNY Cortland will continue to spotlight student academics with "Transformations: A Student Research and Creativity Conference," featuring dozens of student presentations and two poster sessions on Friday, April 25.
The 18th annual event takes place from 12:30 to 5:30 p.m. in Sperry Center. Regular classes across campus will be in session as scheduled during the conference. The event is free and open to the public. Complimentary refreshments will be served for a portion of the afternoon in the Sperry Center first-floor food service area.
"The annual 'Transformations' conference is one of the highlights of the academic year at SUNY Cortland," said Bruce Mattingly, dean of arts and sciences and Transformations Committee chair. "It is a day where students and faculty from all over the college come together to share the excitement of their scholarly and creative activities with one another.
"It is truly a day of building community and raising awareness about the marvelous research opportunities that are available to students in all departments."
In 2011, a special planning committee renamed and reorganized the then 15-year-old event called Scholars' Day to reflect the College's strategic priorities, which also include academic excellence. As revised, the 18th annual event will focus on student work but also will feature faculty who have worked with students as research mentors. In fact, such partnerships between professors and students majoring in their disciplines are a fairly common practice at the College so a strong faculty presence is certain.
This year, the conference encompasses nearly 60 different lectures, demonstrations and poster sessions offered by undergraduate and graduate students with their faculty mentors. The subject matter covers a wide array of academic disciplines at SUNY Cortland.
Among the many topics this year are: "The EU and Economic Policy on a Global Scale: The Challenge of China"; "A Comparison of Annual Ring Growth, Vessel Element Density and Stomata Density of Black (Betula lenta) and Yellow (Betula alleghaniensis) Birches"; "Cosmetics with Botanical Extracts"; "Unraveling a Mayan Mystery: Analysis of Raw vs. Fired Clay Body Samples from Belize"; "Foam Rolling and Stretching's Effect on Acute Range of Motion"; "Sensory Integration/Motor Sensory Movement Exploration Center Single-Subject Research"; "Effect of Stress and Aggression on the Injury Rate within Collegiate Lacrosse Players"; "An Investigation of Yoga, Cognitive and Somatic Anxiety, and Cognitive Functioning"; "Voter Suppression: American Democracy at Risk?"; "Measurements of Atmospheric Carbon Dioxide in Cortland County Air"; and presentations by the SUNY Cortland writing contest award winners.
Gary S. Kleppel '73, a professor of biological sciences and director of the graduate program in biodiversity, conservation and policy at the University at Albany, delivers the conference's keynote address at 12:30 p.m. Although he was trained initially as a marine biologist, Kleppel's research interests are far-reaching and include topics such as sustainable agriculture and the ecology of human-dominated landscapes. His talk is titled "Multidisciplinary Solutions to 21st Century Environmental Challenges: Lessons from Sustainable Agriculture and Conservation Grazing."
"Serious environmental challenges, many of them arising from human domination of the Earth's ecosystems and the misuse of natural capital, threaten our way of life and even our life support systems," Kleppel suggests. "These great challenges will not be resolved by practitioners within a single discipline. Rather, solutions will come from collaborations across a vast array of disciplines."
A change is occurring in the way food is produced and marketed in the United States, Kleppel points out. Experiences in sustainable agriculture and conservation grazing could provide suitable examples of a suitable interdisciplinary approach.
Kleppel certainly has shared those experiences. For more than a decade, he and his wife have operated Longfield Farm, a relatively small operation located just west of Albany. There, they produce grass-fed lamb, wool, free-range poultry and eggs, and artisan breads. They rely entirely on sustainable methods for food production — energy is provided by photovoltaics, pastures are managed to enhance soil health and biodiversity, and livestock are treated humanely — in a way that does not threaten the ecological integrity of the landscape.
Kleppel is author of nearly 100 papers, books and technical reports. His upcoming volume, The Emergent Agriculture: Farming, Sustainability and the Return of the Local Economy, will be published this summer.
Prior to his jump into sustainable agriculture, Kleppel conducted his postdoctoral work in oceanography. His research on the ocean's food webs spanned nearly two decades and in 1994 he was appointed chief scientist for the National Oceanic and Atmospheric Administration's Land-Use Coastal Ecosystem Study, which sought to understand how suburban development in the Southeast would affect coastal ecosystems. That study led Kleppel to focus more on land use.
After receiving a bachelor's degree from SUNY Cortland, Kleppel earned his Ph.D. in biology from Fordham University in 1979, specializing in marine ecology.
Besides Mattingly, the Transformations Committee includes: Martine Barnaby, associate professor of art and art history; Phil Buckenmeyer, associate professor and chair of kinesiology; Patricia Conklin, associate professor of biological sciences; Daniel Harms, associate librarian at Memorial Library; David Miller, distinguished teaching professor of geography; Lisa Mostert, media operations associate with Campus Technology Services; Charlotte Pass, associate professor of literacy; and Kevin Pristash, associate director of college union and conferences.
"Transformations" is supported by the President's Office, the Provost and Vice President for Academic Affairs Office and the Auxiliary Services Corporation. The Student Alumni Association provides volunteers for "Transformations."
For more information, including the complete schedule of events, visit the "Transformations" Web page or contact Mattingly at 607-753-4312.
Chemistry Student First to Earn Research Honor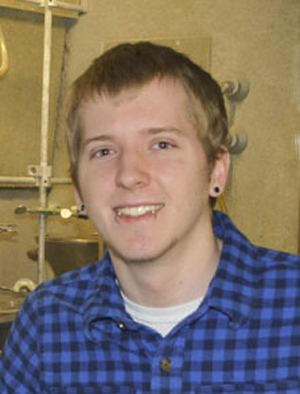 04/08/2014
There's a distinct difference between mandatory lab work and a student's independent research, according to SUNY Cortland senior Tyler Potter.
Give him a choice between the two scenarios and the bright chemistry major will pick the latter every time. Although the original scientific foray is likely to present the more difficult path, it also offers a more rewarding sense of satisfaction.
That way of thinking is just one reason Potter will be the first SUNY Cortland student to earn a newly created distinction: the College President's Recognition for Engaged Learning and Leadership Designation in Undergraduate Research. The honor is a new way for the College to denote high achievement in independent research or creative activities. It also comes with transcript notation.
Potter will be recognized formally Saturday, April 26, at the College's Honors Convocation.
"The way you're taught in undergraduate labs, you already know it's going to work: A plus B gives you C, and it always works," said Potter, who will attend Yale in the fall to pursue a Ph.D. in chemistry. "But how research actually is, it's like 'I think this is going to work' but then maybe sometimes it doesn't."
Since his first year on campus, the Queensbury, N.Y., native has taken on major research work outside of his degree requirements and under the guidance of Chemistry Department faculty members, first with Assistant Professor Karen Downey and then with Associate Professor Frank Rossi.
"He's very persistent," Rossi said. "That persistence is an important characteristic for success in research. It's actually really important if you're going to go on to graduate school."
Each of Potter's summers at SUNY Cortland involved 40-hour weeks of research. Three times, he's received research fellowships from the College — once from the Undergraduate Research Council and twice from the Chemistry Department. And last summer, in preparation for doctoral level work, he spent up to 60 hours each week in the lab.
"I heard about (the designation) and it was almost like: 'This was made for me,'" said Potter, who also has shared his findings at national conferences as far away as New Orleans.
Tyler Potter participated in two major undergraduate
research
projects at SUNY Cortland. He will pursue a
Ph.D. at Yale
in the fall.
Truthfully, he far surpassed the requirements of the new honor, which is open to any number of students from all academic majors.
"Several students do the work," Rossi said. "Tyler just jumped way over (the bar)."
Potter began working with Downey, a materials science chemist, and former classmate Virginia Martelli '13 the summer after his freshman year. He focused on the amplifiers used in fiber optic technology, in search of materials that might serve as the best ones. He then created samples and tested their effectiveness.
He invested more than a year in the project, presenting the group's findings at a SUNY-wide undergraduate research conference in Albany and the American Chemical Society Meeting in Philadelphia.
That experience set him up nicely for his second major independent research endeavor, one rooted in organic chemistry and advised by Rossi. The project originated with Distinguished Professor of Biology Terrence Fitzgerald and his work with Cactoblastis cactorum, an invasive cactus moth that secretes a mixture of compound trails to communicate.
The collaborative work between Fitzgerald's and Rossi's labs considered how the insects use chemical cues during their larval life stage. The basic idea was that the compounds serving as the communication trail could be synthesized and applied to the surface of a threatened plant, throwing off the invasive insect behavior.
Potter poured countless hours into his research, ultimately synthesizing five trail pheromones for the biologists to use. Prior to his work, only one other insect larvae trail pheromone had been characterized.
"When you can do chemistry, you can really make a big difference," Potter said. "It's a frontier. You're doing things that no one has ever done before, so how is that not exciting?"
He attributes his own excitement to Rossi.
"He makes you love (research)," Potter said. "And once you're passionate about something, it's hard not to want it succeed."
Success is exactly what Potter found at SUNY Cortland. He goes as far as to pay his knowledge forward to other undergraduates by making supplemental instruction (SI) — when a student re-takes a course then leads review sessions on it as a tutor — a major investment of his time.
That meant creating an SI program for organic chemistry along with plenty of worksheets. Besides course content, Potter teaches persistence.
"Tyler's come up against things in the lab that haven't worked, which is normal," Rossi said. "And he's been able to work through those and maintain a high level of enthusiasm, which is great."
He's the type of student who would rather discover an answer on his own than read it in a textbook.
"Most of the time, things don't work out in research," Potter said. "But you have to keep going.
"And when you finally get the thing that works right, it's a great feeling."
College to Celebrate Bowers Renovation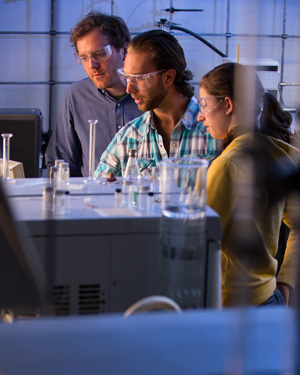 04/15/2014
SUNY Cortland will celebrate the major renovation of Bowers Hall, the College's hub of scientific research and discovery, with a grand re-opening ceremony Friday, April 25.
The event, which is open to members of the campus community, begins at 11 a.m. in the building's first-floor lobby. It will mark the completion of a major $43 million upgrade and a major step forward for the sciences at SUNY Cortland. The College's Biological Sciences, Chemistry, Geology and Physics departments all reside in Bowers Hall.
College President Erik J. Bitterbaum will offer remarks along with Dean of Arts and Sciences Bruce Mattingly and Tyler Potter, a senior chemistry major from Queensbury, N.Y. Assemblywoman Barbara Lifton and Sen. James L. Seward also are expected to attend.
A reception and building tours will follow the ceremony.
The extensive renovation project, which broke ground in 2012, brings several technological updates to Bowers Hall classrooms, laboratories and the building's state of the art planetarium. Modernized additions also include a long laptop docking station and an open student lounge area off the first-floor lobby.
Even the outdoor landscape has been re-imagined to act as a demonstration site for ecology and plant life, instead of a simple grass lawn.
Rather than tear down the building and fill the air with debris, SUNY Cortland opted to renovate the original shell of Bowers Hall, which was originally built more than 50 years ago in 1963. The project eventually will pursue Leadership in Energy and Environmental Design (LEED) certification.
Campus community members who plan to attend the ceremony can RSVP online by Friday, April 18.
Red Cross to Honor Campus Heroes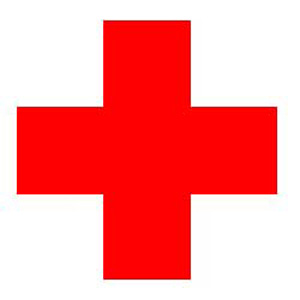 04/14/2014
SUNY Cortland Emergency Medical Services (EMS) and a University Police Department (UPD) officer will be honored Wednesday at a local American Red Cross event highlighting heroic, potentially life-saving acts.
The American Red Cross chapters of Cortland and Tompkins counties will host the fourth annual Cortland-Tompkins Real Heroes Breakfast at 8 a.m. Wednesday, April 16, at Greek Peak Mountain Resort. The awards ceremony recognizes community members who have performed acts of courage, compassion and character over the past year.
UPD officer C. Austen will be awarded the 9-1-1 Dispatch Award for the first aid response he offered during the summer. In August, Austen responded to a Cortland city police dispatch reporting a wounded man on Tompkins Street. He rushed to the scene to find the man bleeding from the cheek and neck, then immediately performed first aid to slow the bleeding.
Austen, who was nominated by UPD Chief Steven Dangler for his speedy response and use of medical training, rode to the hospital in an ambulance with the victim to keep pressure on the wounds. He is credited with helping to save the victim's life.
SUNY Cortland EMS will receive the Youth Good Samaritan Award for its consistent dedication to the College and surrounding community. The first-response unit is made up of more than 60 student volunteers who are trained in basic life-support skills and who are available 24 hours a day, seven days a week.
EMS typically receives more than 200 calls each year, and the squad provides immediate care and reassurance until an ambulance arrives at an emergency scene.
Other 2014 Real Heroes from Cortland and Tompkins counties include volunteer firefighters, police officers and community members who responded to emergencies with first aid and cardiopulmonary resuscitation.
For more information, contact Michele Whalen, the Cortland branch manager for the American Red Cross, at 607-753-1182.
Newest Batch of Master Teachers Announced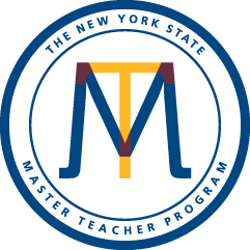 04/15/2014
Twenty-seven new math and science teachers from across Central New York have been selected to join SUNY Cortland's Master Teacher program and hone their craft, keeping the College the largest of 10 regional hubs for New York state's new teacher development program.
The recent batch of local educators brings the total number of Master Teachers trained at the College to 62. Statewide, there are 319 Master Teachers in training. They all are part of the inaugural cohort that brings a content-rich focus to the science, technology, engineering and mathematics (STEM) discipline.
Gov. Andrew Cuomo announced four regional sites for the program in the fall, including SUNY Cortland. That list of regional centers since has grown to 10.
SUNY Cortland's newest crop of teachers comes from 17 different school districts throughout Central New York. Several are graduates of SUNY Cortland, which runs the largest accredited teacher education program in the Northeast.
Like the initial 35 Central New York Master Teachers selected in the fall, they were chosen for their classroom effectiveness in science or math. They will meet routinely as a group for mini-courses and workshops and pursue individualized development plans in their content areas. They then will share what they've learned with other working educators and SUNY Cortland pre-service teachers.
The program, announced by Gov. Cuomo in 2013, requires a four-year commitment to mentoring other secondary school teachers and helping both prospective educators and new teachers. Master Teachers also engage in peer mentoring and intensive content-oriented professional development opportunities throughout the academic year. The award comes with a $60,000 stipend ($15,000 annually for four years). The idea is to give outstanding teachers in math and science an incentive to continue teaching in New York while sharing their methods, experience and insight with fellow teachers.
The state's newly named Master Teachers bring more than 2,700 years of combined full-time teaching experience in subjects that include calculus, algebra, physics, earth science, chemistry, engineering design and development and genetics.
On Friday, Aug. 15, the Master Teachers from across the state will attend a first professional development conference, "New York State Master Teachers: Inspiring the Next Generation of STEM Leaders."
The other existing master teacher hubs are the University at Albany, representing the Capital Region (23 participants); SUNY Geneseo, representing the Finger Lakes Region (18 participants); Stony Brook University, representing the Long Island Region (42 participants); SUNY New Paltz, representing the Mid-Hudson Region (37 participants); SUNY Oneonta, representing the Mohawk Valley Region (19 participants); Math for America, representing the New York City Region (13 participants); SUNY Plattsburgh, representing the North Country Region (34 participants); Binghamton University, representing the Southern Tier Region (23 participants); and SUNY Buffalo State, representing Western New York Region (48 participants).
The newest SUNY Cortland Master Teachers include:
Naomi Ali, Syracuse City School District
Kathleen Austin, Auburn City School District
Carol Brafman, Cortland City School District
Brian Christopher, Liverpool School District
Charles Clinton, Jamesville-DeWitt School District
Suzanne DeTore-Wilsey, Syracuse City School District
Maggie Estlinbaum M.A.T. '06, Jordan-Elbridge School District*
Karrie Frey, Tully School District
Ann Furcinito, Syracuse City School District
Jill Gravante, Baldwinsville Central School District
Theresa Groman, Jamesville-DeWitt School District
James Hefti, Pulaski School District
Joel Hirschey, North Syracuse School District
Matthew Hudson, Baldwinsville Central School District
Anne Kelley, Fayetteville-Manlius School District
Sean Kelly, Cazenovia Central School District
Christopher Ludden, Baldwinsville Central School District
Robert Nasiatka, Homer School District
Roberta Palmiotto, Union Springs School District
Michael Picciotti, LaFayette School District
Nancy Raicht M.S.Ed. '01, Jamesville-DeWitt School District*
Scott Sammon '86, M.S.Ed. '88, North Syracuse School District*
Julie Sherman-Fogu, Syracuse City School District
Kevin Sommer, Jamesville-DeWitt School District
Ellen Spencer, Marcellus School District
Jason Williams, Syracuse City School District
Eric Wojtalewski, Solvay Union Free School District
* SUNY Cortland graduate
Writing Contest Winners to Read at 'Transformations'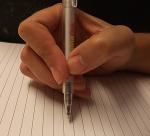 04/14/2014
The winners of SUNY Cortland's College Writing Awards will read their work at the annual "Transformations: A Student Research and Creativity Conference" on Friday, April 25.
In addition to reading from their winning entries at "Transformations" and seeing their work published in a booklet dedicated to the College Writing Awards, the seven student writers each earned a $100 prize.
They will read from their work during a presentation titled "SUNY Cortland Writing Contest Award Winners Present!" from 3 to 4 p.m. in Sperry Center, Room 104.
This year marks the 15th year of the contest sponsored by the College Writing Committee, the group that also judges the submissions. Written work is judged based on originality, clarity, organization, development and editing.
Individual award recipients included:
• Rachelann Lopp Copland, a graduate student studying English, won the academic writing prize for "The Epistolary Journal in the Postcolonial Light: How Mariama Ba and Ernest Gaines Obscure the Limits of Genre and the Public and Private Spheres of Experience," written in an English course taught by Professor Emmanuel Nelson.
• Jonathan Herr, a senior history major, won the fiction prize for "Summer's Gone," written in a professional writing course taught by Lecturer Heather Bartlett.
• Melissa L. Howard, a senior history major, won the academic writing prize for "Protesting with Palestine: The International Solidarity Movement, 2001-2011," written in a history course taught by Associate Professor Gigi Peterson.
• Jenna Ingiosi, a graduate student studying English, won the creative nonfiction award for "A Memoir of New Orleans, To Michael," written in an English course taught by Distinguished Teaching Professor Mary Lynch Kennedy.
• Jacob Richter, a junior English and professional writing dual major, won the non-course writing award for "Man to Man."
• Brittney Thomas, a senior anthropology major, won the poetry award for "Stoop," written in a professional writing course taught by Lecturer Mario Hernandez.
• Nichole Toussaint, a sophomore pre-major, won the academic writing in a composition course award for "Rude Awakening to College," written for a composition course taught by Lecturer Anne Wiegard.
Certificates of honorable mention were awarded to the following students:
• Copland in the creative nonfiction category for "Annotated Biographical Bibliography," written in an English course taught by Professors Victoria Boynton and David Franke.
• Samantha M. Green, a senior health major, for "AIDS Awareness Week: The Importance of HIV/AIDS Awareness on College Campuses and the Effectiveness of the Various Events Offered at SUNY Cortland," written in a health science course taught by Associate Professor Sarah Beshers.
Additionally, Copland has been named the 2013 Kathy Lattimore Award recipient for Excellence in Writing while Toussaint will receive the Composition Award, which will be awarded at the College's Honors Convocation on Saturday, April 26.
A call for submissions for the 2014 College Writing Contest will be announced in the fall. Eligible papers will include those written for courses in 2014, whether spring or fall semesters or winter or summer sessions.
Campus Named 'Tree Campus USA'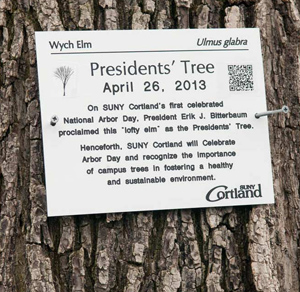 04/15/2014
There are a lot of shady characters on the SUNY Cortland campus. Although most students have a passing familiarity with them, few know their real names.
They include accolade elm, amur corktree, black gum, the Colorado blue spruce and 49 other species of tree.
SUNY Cortland's dedication to establishing and sustaining a vibrant, urban forest as part of its effort to make the campus more "green" and sustainable recently earned the College recognition as a Tree Campus USA by the Arbor Day Foundation.
"For the campus, it shows a commitment to creating an urban forest that is healthy, and it recognizes the urban forest as being important for human health, energy conservation, pollution mitigation and water conservation too," said Steven Broyles, a SUNY Cortland professor of biological sciences. "The College's recognition in Tree Campus USA fits nicely into the campus's sustainability."
The campus is celebrating these efforts throughout April during SUNY Cortland's annual Green Days celebration. On Friday, April 25, the day before Arbor Day, Broyles will lead a walking tour of trees on campus and the College will plant a flowering catalpa tree near the Miller Building.
"Our campus trees provide so much for the environment because, not only do they remove greenhouse gases, but also, they are simply beautiful organisms," said senior biology major Elizabeth Fabozzi. "Being recognized as a tree campus is a huge honor in the tree conserving and preserving community. It demonstrates how the College cares about all of its biotic components, especially the trees."
Fabozzi of Staten Island, N.Y., traveled with Broyles to Albany on March 27, where SUNY Cortland received its official recognition as a Tree Campus USA. They were honored with a specialized plaque and a flag at the ceremony.
The Tree Campus USA designation serves to honor colleges, universities and their leaders for promoting healthy trees, while engaging students and staff in the spirit of conversation, according to Mary Sweeney, program manager of the Arbor Day Foundation.
Created six years ago in 2008, the prime focus of the Tree Campus USA program was to help higher educational institutions around the country establish and sustain healthy community forests. Six years later, the program, supported with help from Toyota, has upheld that pledge, according to the official Arbor Day Foundation website. Campus participation has grown from 29 campuses to 192 campuses, from 5,867 trees to 41,808 trees, from $5 million in investment to $27 million and from 582,650 active student participants to more than 2 million.
To earn this distinction, SUNY Cortland had to meet the five core standards for sustainable campus forestry required by Tree Campus USA: Establishment of a tree advisory committee, evidence of a campus tree-care plan, dedicated annual expenditures for a campus tree program, an official Arbor Day observance and sponsorship of student service-learning projects.
In the summer of 2012, four SUNY Cortland officials began the process by starting a Tree Advisory Committee. The founding members were Broyles; Nasrin Parvizi, the associate vice president of facilities management; David Horrocks, the assistant director of buildings and grounds; and Adam Levine, the data systems administrator for the physical plant.
The four solicited support from College President Erik J. Bitterbaum and begin the application process for Tree Campus USA. The advisory committee now comprises 10 members.
The committee organized service learning projects last year, including a Fall 2012 inventory of campus trees by Broyles' tree biology class and his student interns.
"Two of the students presented posters on this project at Transformations Day last spring," Broyles said. "These projects provide details on the diversity and ecological services, such as C02 sequestration, pollutant removal and energy savings, of the campus forest."
Bitterbaum proclaimed a "lofty elm" near the Miller Building as the President's Tree during the campus' first officially celebrated National Arbor Day last April.
"The Tree Advisory Committee installed tree labels on more than 30 species of tree," Broyles said. "These labels have education information on them and a QR code linked to a campus Web page where users can learn more about the species and access photographs,"
Some other of SUNY Cortland's campus tree species include: dawn redwood, English oak, gingko, green ash, honey locust and – of course – the lofty elm, immortalized in SUNY Cortland's historic alma mater.
"In addition to the wonderful aesthetic value of trees and green spaces, our campus forest removes atmospheric pollutants, cools the campus landscape during the summer and provides a buffer to bone-chilling winds in the winter," Broyles said. "We are proud to have an urban forest of more than 1,500 trees representing 53 species on campus."
To learn more about the trees on SUNY Cortland's campus, visit the College's sustainability web page and follow the link to "campus trees."
To learn more about the Tree Campus USA Program, visit its website.
Student Wins Award to Teach in Spain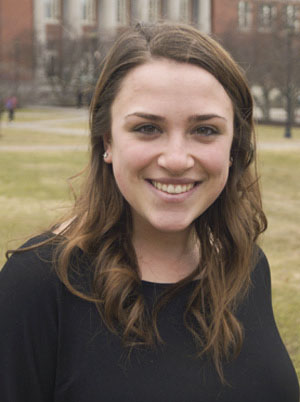 04/15/2014
SUNY Cortland senior Katie Smook remembers what it's like to start out learning a new language. She'll take those memories to Spain this summer after winning a Teach Abroad Award from the Council on International Educational Exchange (CIEE).
Smook, a dual major studying Spanish and psychology, will teach part-time in Madrid for a full year starting in early September. The Wantagh, N.Y., native will work as a teaching assistant, going into classrooms to help both students and teachers learn and improve their English-speaking skills.
The prestigious award from the CIEE includes compensation for living expenses.
Smook's initial career path, however, never involved teaching, she said. She originally planned to become a school counselor but something pulled her in a different direction. As a student who excelled upper-level Spanish courses, she saw the expected frustrations other students faced as they attempted to pick up a new language.
Smook remembered encountering those same difficulties herself.
"I realized that if I could help a student facing the same challenge of mastering a new language, I would be helping them acquire a skill they will use for the rest of their lives," she said.
Smook traveled to Barcelona in the fall of 2012 through SUNY Oswego's study abroad program and became immersed in the culture. She's had a strong desire to return to Spain ever since, figuring her first months after graduation in May would be an ideal time to make the move.
Despite being well versed in the Spanish language, Smook says her biggest challenge abroad will be assuming the role of a teacher. She hasn't yet received formal training as a classroom teacher.
"This is completely new for me, so I think it will be challenging, at least in the beginning," said Smook, who suggested she might be teaching some students English for the first time.
Still, if that challenge comes, she's ready to face it head on — even in a new country.
Smook has worked with the International Programs and Admissions offices at SUNY Cortland while also participating in the Psychology Club, the Youth Assist Program and Sigma Delta Tau sorority at the College.
Graduate school might be in her plans when she returns from Spain in 2015, she said.
"Maybe I'll decide I want to be a teacher instead of a school counselor, or maybe I'll decide to stay in Spain," she said. "I am excited to see where this experience takes me."
For more information about the Teach Abroad Award, visit the CIEE website.
Focus is Youth Diet and Exercise Program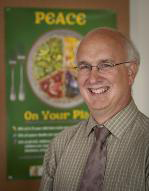 04/30/2014
Adopting a healthy lifestyle is essential for everyone, but many teenagers and "tweens" today do not know what that entails.
"We work with teens in the community and help them get healthier," said Phillip Buckenmeyer, who directs the Cortland community's three-and-a-half-year-old HealthyNOW Teen Program. "Many have no idea how to embrace healthy living and our goal is to teach them to do just that."
He will discuss this project, which aims to address this concern, on Thursday, May 1, at SUNY Cortland.
Buckenmeyer, who also chairs SUNY Cortland's Kinesiology Department, will discuss "HealthyNOW Teens in the Cortland Community" from 8 to 9 a.m. in the Park Center Hall of Fame Room.
The talk is part of the College's ongoing Community Roundtable series, hosted by the President's Office. The series provides programs on diverse intellectual, regional and cultural topics of interest to College faculty, staff and community members. The roundtables are free and open to the public.
Refreshments will be served at 7:45 a.m. During the roundtable, public parking is available in the Park Center and Professional Studies Building lots.
Buckenmeyer will share how the HealthyNOW program aims to improve the health of local teenagers by providing a safe place to pursue fitness goals alongside other teens and college students.
HealthyNOW for Teens is designed to support teens, generally in grades five to 10, in attaining their fitness goals and improving their quality of life through physical activity, nutrition, community service and mental health components. HealthyNOW gets these teens involved in sports, dance classes, jumping rope, mixed martial arts, yoga, swimming, skating or movement-required video games.
"Many teens spend too much of their time on the computer, playing inactive videogames, or watching television," says Buckenmeyer.
Students from various SUNY Cortland academic disciplines volunteer to work closely with each youth to develop a daily exercise and fitness schedule that meets his or her needs. Since teenagers are still growing and maturing physically, they need to choose foods that are nutrient-dense.
"We work with the teens to develop small, realistic changes that include reducing sugary drinks, eating smaller portions of sweets and packaged foods, eating at least five servings of fruits and vegetables and eating smaller portions of all foods more often throughout the day," Buckenmeyer said.
This program also provides a sense of healthy, positive acceptance and support to teens' social needs. Another key component of this program is the social interaction and group support that the young people experience as they pursue similar desires to get healthier.
The youths meet from 4 to 5:30 p.m. Monday, Wednesday and Friday during the school year, consistent with college semesters. Generally, a one- or two-week summer session also is offered. Local agencies lend a helping hand for this cause as well.
"The local YMCA and YWCA allow us to use their facilities for our program free of charge," Buckenmeyer said. "These and other businesses are always willing to give up their time for the cause — helping these kids who don't know how to properly diet and exercise."
HealthyNOW Cortland County is supported by the Creating Healthy Places to Live, Work and Play grant, funded by the New York State Department of Health. The state supports many measures to combat childhood health risks including health screenings, community education and surveillance and evaluation of local programs.
For more information about HealthyNOW, contact Buckenmeyer or at 607-753-5558. For more information about Community Roundtable events, contact Susan Vleck at 607-753-2377.
College Welcomes First Female Wrestler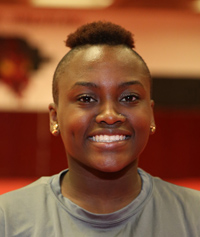 04/11/2014
She's called "Tiny" but Nyasa "Tiny" Bakker's influence on SUNY Cortland's varsity wrestling team has been anything but small.
Bakker, a sophomore philosophy major from Brooklyn, N.Y., is the first female that SUNY Cortland's varsity wrestling team has ever had on its official team roster.
She also has served as the varsity team manager since early October of her freshman year, traveling with the team and helping to record statistics.
She competed in her first varsity team match this past February in the last home meet of the season.
The College publicized Bakker's feat among 40 Red Dragon sports facts during the third annual Division III Week, which took place from April 7 to April 11 and marked the 40th anniversary of Division III athletics.
Before arriving at SUNY Cortland, Bakker wrestled for her high school's varsity team and was recruited by women's teams in New York City and throughout New York state.
"I competed in the 2011 and 2012 New York state girl's championships, and also went to two different national competitions," said Bakker. "In my second competition, which was my senior year of high school, I placed 7th overall, and was honored with an All-American title."
When she arrived at SUNY Cortland, wrestling wasn't the first sport to interest Bakker. She tried out for the club gymnastics team, but realized that it was not for her.
"I had a lot of fun while I was on the club gymnastics team but, for me, it lacked the intensity and excitement that wrestling had always given me," Bakker said.
"I missed wrestling and being around the sport so much, so I decided to try club wrestling at first," she said.
She joined the College's club wrestling team, during the middle of her second semester of freshman year and recalls being nervous because of the difference between competing against males at a high school level and at a college level.
Despite her apprehensions, a passion for the sport immediately returned. It was too late in the season for her to compete at the time, but she continued to work out with the club team on a regular basis and attended every practice that she could."The males that I wrestle aren't boys anymore, they're men," said Bakker.
Bakker decided to test her limits even more than before, and tried out for SUNY Cortland's varsity wrestling team in Fall 2013.
"I didn't have to do anything specific as a female to make the team, I just had to attend all of the required practices and tryouts," said Bakker.
"Bakker attended practices and work-outs on a semi-regular basis," head coach Brad Bruhn said. "She worked practices around her schedule and attended when she was available."
"My initial plan was to make the team, work out, practice regularly and then compete in the women's open competitions in New York and the East Coast as well," Bakker said.
Bakker's plan fell short when she realized that the women's season picks up towards the end of the men's collegiate season. It would be difficult for her to compete in matches without missing classes or having to pay a lot of money to do so.
"Matches would fall on Fridays, Saturdays and Sundays, so I would have to pay for registration and transportation, and miss my Friday and sometimes Monday classes as well," said Bakker.
Bakker's greatest wrestling moment to date was when she competed in her first match Feb. 9 in the team's final home match of the season.
Although she lost her match, she savored the experience.
"Our starter couldn't make weight and my coach was going to forfeit the match," recalled Bakker, who competed in the 125-pound weight class.
Bakker's teammates asked Bruhn if Bakker could compete instead.
So Bruhn called Bakker and told her to get ready for her first in-season match.
Nyasa "Tiny" Bakker, a sophomore philosophy major from Brooklyn, N.Y., is the first female that SUNY Cortland's varsity wrestling team has ever had on its official team roster. Bakker, shown on practice, competed in her first varsity team match this past February.
"I was terrified," said Bakker, who was in Park Center when she got the news. She ran onto campus, grabbed her gear and made it back just in time for the match.
"I would always joke to my friends and say that I was the equivalent of fifth string and that it was near impossible for me to ever be a part of the starting line-up, even for a day," Bakker said. "So you can only imagine the shock I was in."
Bakker warmed up with her teammates, and said she was so nervous that she almost became sick. Even more nerve-wracking was that she was wrestling in the lowest weight class, so her match was first by default.
"I left everything I had on the mat," Bakker said.
"What surprised me the most was the support from my teammates," Bakker said.
They cheered Bakker on and told her how proud they were of her for even trying. She stepped up for a fellow teammate and competed with the team's best interest at heart, they agreed.
"There are about five guys on the team that I'm pretty friendly with, but to have the other members of the team acknowledge my hard work and effort was a rewarding feeling," Bakker said. "At that point, I felt like I was a true member of the squad."
"It was pretty exciting to watch Nyasa compete in front of a large crowd for the first time," said James Ondris, a senior team captain. "She really stepped up for the team when we needed her and she did an excellent job."
Brian Bistis, another senior captain, agreed.
"The team loves having her around because she is a hard worker and does so much for us," Bistis said. "The fact that she stepped up for us for that match on such short notice just shows that she is a great team player and has great character."
At times, it's easy to feel ignored by her teammates, Bakker said.
"I think that they just don't know how to act around me, since I'm a female," she said.
She's thankful, however, that they never have been disrespectful towards her and that they allow her to train among them.
Overall, Bakker is grateful for the lessons that wrestling has taught her.
"It pushes me and it forces me to try," said Bakker.
"Wrestling teaches me day in and day out that the possibility of failure shouldn't stop me from going after something that I want," she said. "The possibility of failure doesn't make me work any less and, if anything, it makes me work harder."
Bakker applies that same mindset to life outside of wrestling.
She also is a member of the Pan African Student Association (PASA) and modeled in last year's fashion show that PASA organized.
Bakker credits most of her success, especially as it relates to wrestling, to Bruhn, her coach.
"I've heard of a lot of places that don't have a women's program," Bakker said. "When girls attempt to try out for the teams, coaches usually brush them off."
She understands the worries or reservations male wrestlers might express, but she's thankful that Bruhn believed in her potential.
"Coach Bruhn never doubted my professionalism or my seriousness," Bakker said. "He never made me feel uncomfortable or as if I didn't belong, he never hesitated to help me or include me and he didn't make a big deal out of me being in the room. He just expected that I come in and work hard."
Bruhn hopes that the opportunity she was given to train with the varsity team will spark her interest to free-style train again.
"She's very interested in the sport and dedicated a lot of her time to the team, especially when she was manager and traveled with us to meets," Bruhn said. "It takes a lot of courage to step in and be able to work out and train among the incredible males that we have on the team. Tiny was not afraid to work."
SUNY Cortland's varsity wrestling team, ranked No. 5 in the nation at the NCAA Division III level, finished its season with a 13-4 dual meet record, and earned its second straight regional title March 2.
Six wrestlers competed at the NCAA Division III championship meet March 14 and 15 in Cedar Rapids, Iowa.
Bakker said she is thankful for the opportunity to compete for one of the nation's best programs and practice among the opposite sex.
"I wish there was a specific thing that I could say I loved most about the sport, but I love every single thing about wrestling," she said.
Tour of Freeville Earthship Offered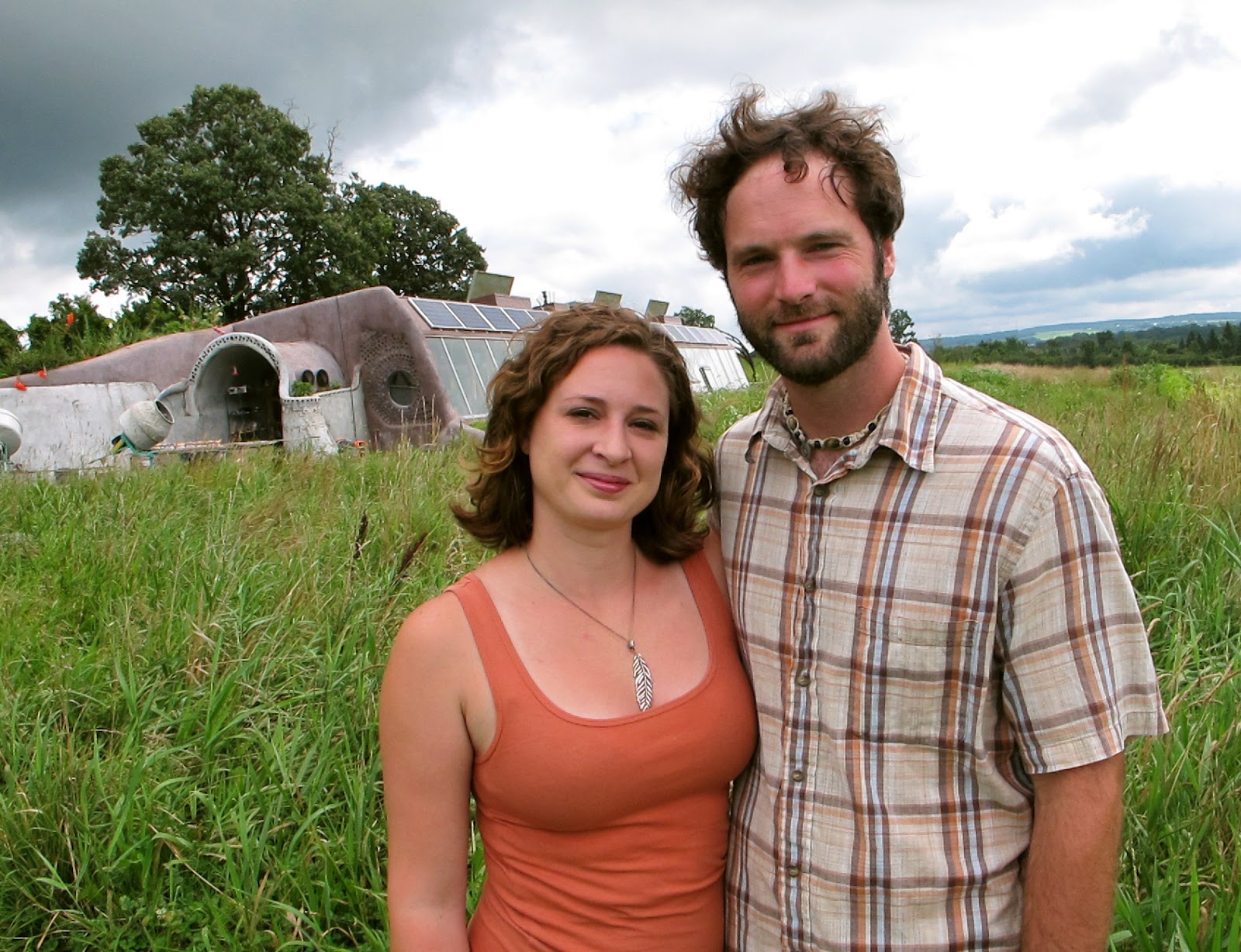 04/15/2014
Two SUNY Cortland graduates have something to teach the SUNY Cortland campus about environmental sustainability.
Chad DeVoe M '04 and Courtney Coffey DeVoe M '08 live in an Earthship built primarily from recycled materials. They finished building the extraordinary looking homestead recently.
On Wednesday, April 23, they will roll out the welcome mat for members of the campus community to come explore their extraordinary looking home in Freeville, N.Y.
College community members can come check out the home that day at 4 p.m. Transportation is available for those who need it. Pre-register by emailing Beth Klein, a SUNY Cortland professor of childhood/early childhood education.
The event continues the College's Green Days 2014, a month-long campus and community celebration of environmental awareness and earth-friendly practices. Formerly known as Sustainability Month, this series of events explores the many diverse ways SUNY Cortland plays a leading role in reducing carbon emissions, improving how resources are used, researching new environmental practices and educating students and the community about climate change.
The Freeville Earthship, which is constructed almost entirely out of recycled materials that include cans, tires and glass bottles, serves as the three-bedroom home for the DeVoes, two schoolteachers who hold master's degrees in teaching from SUNY Cortland.
Located on a piece of four-acre land, the Earthship, which is a term used for houses built primarily from recycled materials, receives all of its water and heat by natural means. Twelve solar panels and eight batteries supply the power and "it just works," according to Courtney.
According to their blog, "The Freeville Earthship," Courtney and Chad have given more than 300 separate tours of their creative, eco-friendly home to schools, groups and individuals. Their blog provides viewers with an inside look on how they maintain their sustainable home and utilize their strictly "green" resources.
Aside from the home's artistic flare, the DeVoes have proved, through their Earthship, that it is possible to live in a home that can completely sustain itself relying on the earth, sun and air.
The couple's home also contains a greenhouse, which yields crops of tomatoes and bananas.
The dwelling construction cost was between $150,000 to $200,000.
In April 2013, the DeVoes also opened up their home to the public as a part of SUNY Cortland's Sustainability Month events. Although the building construction process was far from easy, they love seeing their accomplishments being played out in their artsy dream house.
To learn more about the Freeville Earthship and their sustainable living habits, visit the couple's blog at freevilleearthship.blogspot.com.
Green Days events will continue through Friday, May 9, with dozens of guest lectures, garden plantings, community cleanups, group discussions, educational tours and hands-on learning activities. Some, like the annual Cortland Blooms festival, are true, community events. Most carry an open invitation to all members of the Cortland community.
For the full schedule of Green Days events, visit the event's website. If you don't have this link, go to cortland.edu/sustainability and select the "Get Involved" link on the left side of the page.
General Education Vote Set for April 22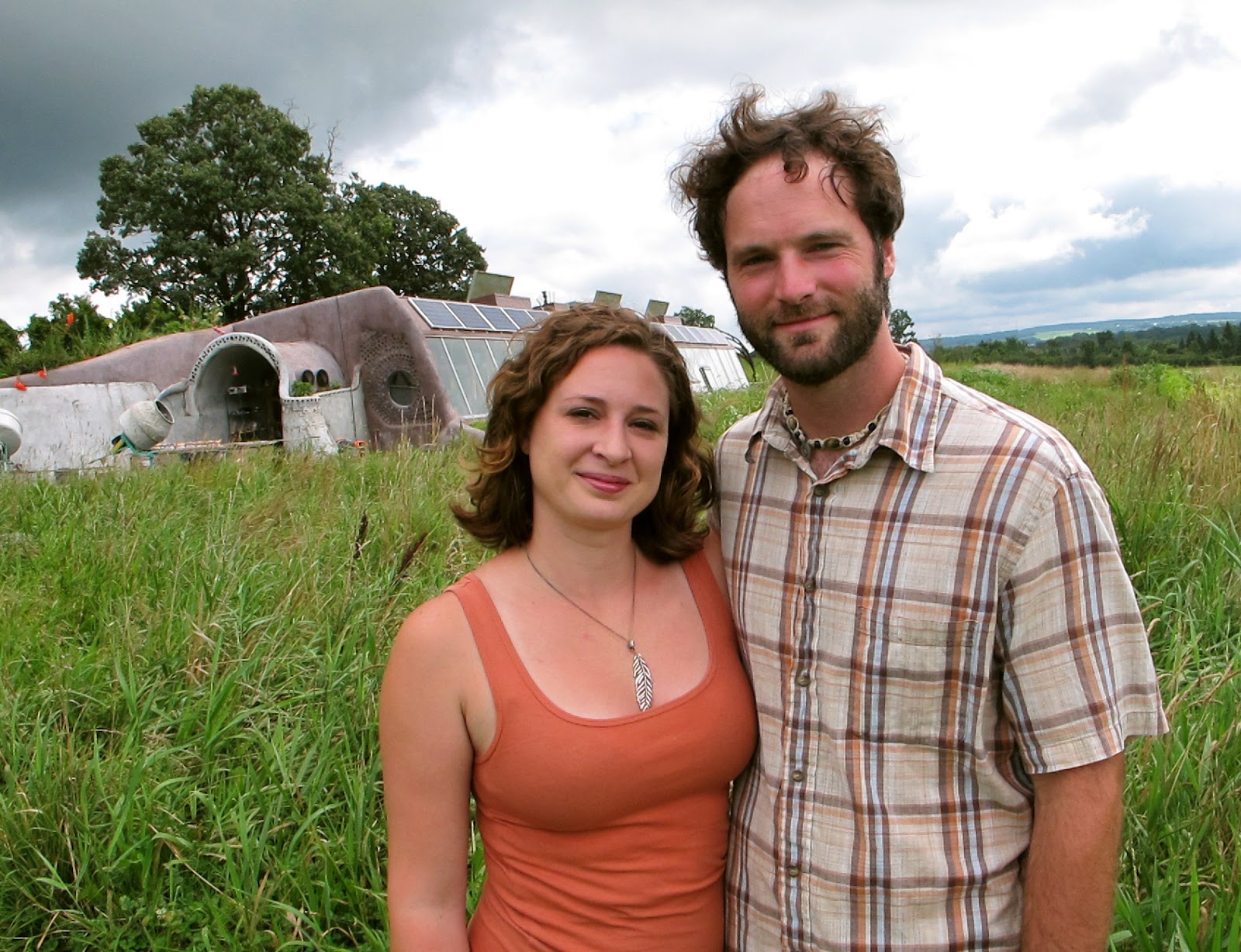 04/15/2014
At its last meeting on April 8, the Faculty Senate deferred consideration of three proposed changes to the College's General Education (GE) requirements that would give students more freedom to choose electives.
In a motion offered by Senator David Miller, geography, action during the meeting in the Park Center Hall of Fame Room was delayed until senators could peruse a complete description of the proposed changes including what the GE requirements currently call for and what the changes will look like.
Miller's request was made after an extended open meeting was held that afternoon to listen to senators and about 12 guests offer pros and cons on the proposal.
Since the April 8 meeting, the senate's General Education Committee has provided the requested draft. The document can be found attached to an April 18 email (updating a version shared April 10) by Barbara Kissel, secretary, on behalf of Jeffrey Walkuski, Faculty Senate chair.
The GE Committee's complete, 27-page draft proposal is posted on the Faculty Senate website.
For those who would like to weigh in on the GE proposal, comments and opinions may be directed to one's representative on the senate before the next Faculty Senate meeting on Tuesday, April 22. Or, members of the campus community are invited to participate in an open meeting on the proposal during the Faculty Senate meeting immediately after the President's Report. The meeting begins at 1:15 p.m. in the Park Center Hall of Fame Room.
The current state of the College's GE requirements is the work of the 2006 General Education Taskforce, which integrated SUNY GE and Cortland GE learning outcomes.
The GE Committee began soliciting opinions about potential GE changes in fall 2012 to address increasingly restricted curriculum choices for students.
An initial campus email survey in Spring 2013 resulted in 65, mostly faculty, respondents. A second survey captured 160 student responses to the same open-ended questions.
The feedback led to the current draft proposal, in which the committee has endorsed the idea that students' ability to complete their curriculum by taking preferred elective courses is a vital feature of a liberal arts education.
The changes that were requested by faculty were to scale back the natural sciences by one course and to allow freedom of choice within the social science categories in order to offer students more choices within course offerings and among (GE) categories. The changes are intended to offer students more choices to take courses outside of GE, as well as more opportunities to take minors, pursue electives of interest or study abroad. Specifically, these changes would:
• Reduce the natural science requirement to one laboratory course by eliminating GE 13 — a second natural science course;
• Allow the 3- or 4-credit hour laboratory natural science courses to fulfill the natural science requirement; and,
• Allow students to complete, for a total of six credit hours, any two of the following three categories: GE 3 — Social Science, GE 4 — United States History and Society, and GE 5 — Western Civilizations.
The changes also would fulfill the SUNY-wide general education requirements that aim to foster transferability of courses among colleges and universities within the system.
These would be the first major GE changes made since 2006.
If senators approve the proposal, they may follow past campus precedent and conduct a faculty referendum on the measure. If in that referendum a majority of eligible campus voters approves it, the GE Committee recommends a Fall 2015 implementation. However, because the proposal was not acted upon on April 8, possibly the referendum won't happen until the fall semester.
Labor Activist to Discuss Wage Theft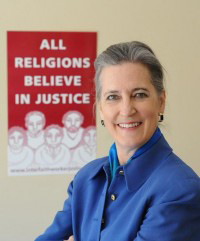 04/15/2014
In what has been described as "the crime wave no one talks about," billions of dollars' worth of wages are stolen from millions of workers in the United States every year.
There are many different ways in which employers abuse power at the expense of their employees. These include paying employees far less than the legal minimum wage, purposefully misclassifying employees as independent contractors, and illegally denying workers overtime pay.
But there also are ways to respond.
Nationally-recognized labor activist Kim Bobo will discuss how to prevent the flagrant exploitation of America's working people at 2:30 p.m. on Wednesday, April 30, in Brockway Hall Jacobus Lounge.
Her lecture, "Wage Theft, Income Inequality and the Fight for America's Future," is free and open to the public.
Kim Bobo speaks on April 30 at SUNY Cortland in this photo taken by PR intern Michael Beale.
The talk is presented by the College's History, Sociology/Anthropology and Political Science departments and the Cortland Chapter of the United University Professions.
Bobo is the executive director and founder of Interfaith Worker Justice, the nation's largest network of people of faith engaging in local and national actions to improve wages, benefits and conditions for workers, especially those in the low wage economy.
She has been helping to build interfaith groups and worker centers around the nation since 1996. Bobo was named one of 14 faith leaders to watch for in 2014 by the "Center for American Progress," and one of Utne Reader's "50 Visionaries Who Are Changing Your World" in 2009.
"Kim will be discussing the concepts of wage theft, who is suffering from it, and what people are doing about it," said David Ritchie, a SUNY Cortland associate librarian emeritus, who is organizing the presentation.
Bobo will define wage theft; describe some ways it happens and its consequences; and lead a discussion of minimum wage limitations and what striving for economic justice might look like.
Her book, Wage Theft in America, is an incisive handbook for organizers, workers and concerned citizens on how to prevent the flagrant exploitation of America's working people. Offering a sweeping analysis of the crisis and providing concrete solutions, Wage Theft in America addresses one of the gravest issues facing workers in the 21st century.
For more information, contact Ritchie at 607-273-4453.

Suggest a feature story
---
Faculty/Staff Activities
Seth N. Asumah
Seth N. Asumah, Africana Studies and Political Science departments, was a recipient of the Professor Ali A. Mazrui Outstanding Publication/Book and Educational Activities Award, presented at the 39th annual conference of the New York Africana Studies Association (NYASA). The conference was held at SUNY Cortland on April 4-5.
This inaugural award for NYASA was developed to echo and honor Ali A. Mazrui, a prominent Africanist, Albert Schweitzer Professor in the Humanities, and the director and founder of the Institute of Global Cultural Studies at Binghamton University. NYASA developed the award to honor Mazrui for his commitment to NYASA and his distinguished scholarship, publication, educational activities, intellectual vibrancy, national and international prominence and reputation.
Asumah is the first scholar and educator in NYASA to receive this award. He is a State University of New York Distinguished Teaching Professor, professor of political science, professor of Africana studies and chairperson of the Africana Studies Department at SUNY Cortland.
Helena Baert
Helena Baert, Physical Education Department, was the recipient of SUNY Cortland's Tools of Engagement Project's (TOEP) first award for completing TOEP learning activities. More information about TOEP can be found on these links: TOEP Cortland Team and SUNY TOEP.
Mark J. Prus
Mark J. Prus, Academic Affairs, has been informed that his paper, "Prevailing Wage Regulations and School Construction Costs: Cumulative Evidence from British Columbia," coauthored with Kevin C. Duncan and Peter W. Philips, has been accepted for publication in Industrial Relations: A Journal of Economy and Society.
Robert Spitzer
Robert Spitzer, Political Science Department, is the author of two recent articles: "An Assault Weapons Gambit Backfires," which appeared on the editorial page of the New York Daily News on April 9, and "Sensible Regulation of Guns," which appeared in the Sunday opinion section of the Rochester Democrat and Chronicle on April 13.

Submit your faculty/staff activity