"Teach-In" to Honor Sandy Hook Shooting Victim
01/22/2013
In the wake of the horrific shootings at Sandy Hook Elementary School, which claimed the life of a SUNY Cortland alumna, the College will host a "teach-in" about the threat posed by guns in American schools.
The event will feature Distinguished Service Professor Robert Spitzer, an internationally respected gun-law expert, as well as University Police Chief Steve Dangler, elementary school administrators, teachers and SUNY Cortland teacher candidates. It will take place from 7 to 9 p.m. on Tuesday, Feb. 5, in Sperry Center, Room 205.
The panelists will discuss whether there is any kind of role for guns in schools, including armed police officers or teachers as some gun-rights advocacy groups have suggested. Michelle Kelly, associate professor in the School of Education's Foundations and Social Advocacy Department, also will speak, sharing how teachers have made schools safe without guns, often by taking heroic action.
Former Sandy Hook school psychologist Mary Joy Greene Sherlach '78, who was killed in the Dec. 14 attack, epitomizes that type of heroism. When gunman Adam Lanza first shattered a school window to get inside her building, Sherlach and the school principal immediately raced toward him in an effort to protect the 700 children in the school.
They became the first two people killed at Sandy Hook School.
Before Lanza finally turned one of his guns on himself, he managed to kill 26 people, including 20 first-grade children. His rampage was the second-deadliest school shooting in United States history. It led to the quick passage of new gun-control legislation in New York state and sparked national debates on the availability of firearms and the nation's mental health system.
"Mary's actions were heroic, and exemplified courage, compassion and dedication," SUNY Cortland President Erik J. Bitterbaum said. "We are proud to call her one of our own."
A second "teach-in" on mental health issues and school safety is being planned. The educational events are part of a broader initiative taken by the College to help honor Sherlach's memory.
SUNY Cortland will sponsor a scholarship in her name next fall, and has begun accepting donations. The fund will be used to offset tuition and other costs for a deserving student who is studying psychology. Sherlach graduated cum laude from Cortland with a psychology degree. She had been school psychologist at Sandy Hook since 1994.
The College also will make special recognition of Sherlach during Alumni Reunion 2013 this summer, when her graduating class of 1978 will be one of the featured reunions. Details of that recognition are not yet complete.
The Feb. 5 "teach-in" will bring together one of the nation's top experts in firearm legislation with experienced educators. Spitzer's expertise on gun issues has been in high demand since the shooting in Sandy Hook. During the last month, the professor of political science has appeared on ABC Nightly News and shared his analysis of the situation on National Public Radio and the British Broadcasting System. Spitzer has been quoted in The Washington Post, the New York Daily News, Bloomberg News, The Pittsburgh Post-Gazette, The Hill and The Independent in Great Britain.
The event is being organized by Lorraine Berry, project director for NeoVox; Kelly; Spitzer; and Andrea Lachance, dean of the School of Education.
President Looks to Future at Opening Meeting
01/22/2013
SUNY Cortland President Erik J. Bitterbaum offered a peek at the future of higher education during his Spring Opening of School Meeting Tuesday, describing challenges on national, state, SUNY system and campus levels and explaining some of the ways the College will face them.
Speaking to a large crowd of faculty and staff members in the Corey Union Function Room, the president addressed topics that included state funding, online learning and SUNY-wide "systemness."
"I consider ourselves lucky that we're not being cut," he said, speaking about the lack of new state funding nationally. "The new normal is not getting cut, which is kind of an interesting perspective."
A rational tuition policy instituted by the State University of New York two years ago — which bumped tuition by $300 per student, per year over five years — gives SUNY Cortland the ability to hire 16 new faculty members for the 2013-14 academic year. It hired 11 new faculty members in 2012-13.
The College, however, does not keep all of the new tuition money. Some goes to SUNY's four major research centers, and a portion goes to other SUNY institutions with a higher population of Tuition Assistance Program students, Bitterbaum noted.
"We're getting back to where we need to be," he said. "We still have a long way to go."
Other national issues that affect SUNY Cortland include added emphasis on science, technology, engineering and mathematics (STEM); a shift towards more online learning and massive open online courses; and the government's response to growing student debt.
"I have always felt that students will always want to come to a college…because there's something very special that occurs on a college campus," Bitterbaum said. "But there will be more and more pressure on us (to create online learning opportunities) as time goes on."
Just last week, SUNY Chancellor Nancy L. Zimpher made a pledge to beef up the State University of New York's online offerings to maintain access and affordability in higher education.
Those are key issues statewide, as are the state's adoption of performance-based funding for colleges and an expected capital budget hit in the wake of Hurricane Sandy, Bitterbaum said.
As the largest comprehensive system of public universities, colleges and community colleges in the U.S., SUNY will depend on the concept of "systemness" that Zimpher has popularized. Bitterbaum said that means more collaboration among the 64 campuses, such as adopting uniform software programs for student records.
The College will be the launching site for a series of SUNY discussions on shared services Wednesday, Jan. 30. That may be fitting, given a statistic Bitterbaum mentioned related to the smart use of its resources. SUNY Cortland spends roughly 22 percent more on instruction and academic support than similar institutions, according to the 2012 Integrated Postsecondary Education Data System report..
The president also called attention to the College's performance based on the system's report card. In nearly all of the report card's criteria — graduation rates, credits earned at graduation and student/faculty ratio — SUNY Cortland met or exceeded both the system average and a three-year target with its 2010-11 data.
"We're doing a magnificent job based on the way the system views us," Bitterbaum said.
The College's six major construction projects highlighted the campus-related news shared by the president, along with a mention of SUNY Cortland's inclusion in Kiplinger's Personal Finance magazine as one of the top 100 best values in public colleges for 2013 and the College's AmeriCorps efforts in the local community.
"Our reputation continues to grow," he said.
He also praised four faculty-led grant efforts totaling more than $470,000 from the fall: Theresa Curtis, an assistant professor of biological sciences, received $11,104 from the U.S. Army Medical Research ACQ; David Franke, a professor of English, was awarded $20,000 from the National Writing Program; Angela Pagano, an associate professor of biological sciences, and Mary Gfeller, an associate professor of mathematics, collaborated on a grant worth $429,197 from the New York State Education Department via the U.S. Department of Education; and Orvil White, an assistant professor of childhood/early childhood education, earned $11,880 in grant funding from the Office of the Basic Education Commission in Thailand.
Bitterbaum cautioned that the nation's Northeast was seeing a declining number of high school graduates, which will force the school to become increasingly competitive. Although SUNY Cortland remains highly visible and is expected to draw more than 10,000 applications, the trend continues to impact many colleges and universities nationwide.
The president concluded his talk by thinking back to a conversation he shared recently with a former Cortland mayor who asked him if he gets nervous, given the obstacles faced by many colleges and universities.
"I said no" Bitterbaum said. "I said: 'Because I love talking to my colleagues because I know that they're going to have a chance to educate an amazing class of students.
"'That's why I want to live my life on a college campus.'"
---
Capture the Moment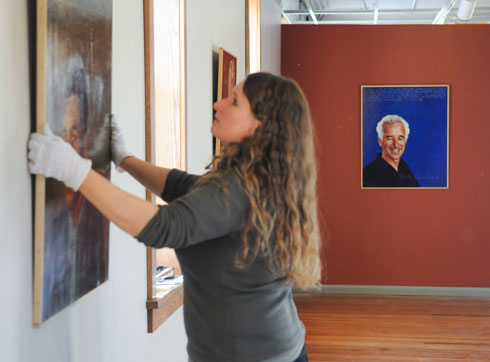 Gallery Manager Jaroslava Prihadova prepares for today's opening of a new exhibition titled "Americans Who Tell the Truth: Portraits by Robert Shetterly." The joint exhibition in Dowd and Beard Galleries at Main Street SUNY Cortland features 28 portraits of Americans who, throughout history, have spoken the truth against injustice, often under difficult circumstances. New to the collection is a portrait of William "Bill" Griffen '50, right, the former peace activist and longest tenured faculty member in the College's history.
---
In Other News
Student Video Offers Tobacco-Free Tips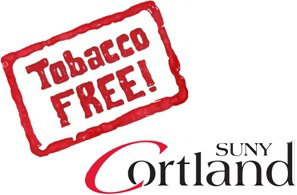 01/22/2013
Students returning to the SUNY Cortland campus who may wonder about their rights and responsibilities under the College's new tobacco ban can reference a video created by their fellow students.
The video, posted on the recently launched Tobacco-Free section of SUNY Cortland's website, demonstrates how to tell someone who is smoking or chewing tobacco on campus about the new rule.
On Jan. 1, SUNY Cortland became one of the first SUNY campuses to ban all use of tobacco products: No cigarettes. No cigars. No chewing tobacco.
To help educate students about the change, the College's Tobacco Advisory Committee asked a group of students to develop a video that offered practical advice about what students should do when they see someone using a tobacco product.
Public Relations intern Ryan Walker, a junior physical education major, partnered with 10 interns from the Health Promotion Department to create the video. The health promotion interns included Shannon Reardon, Dana Utz, Dean Damore, Fernando Osorio, Kaitlin Stordeur, Jaclyn Grimaldi, Noelle Taormina, Carolyn Bernardo, Maria Sullivan and Shelby Fisher.
College President Erik J. Bitterbaum played a cameo role in the video, suggesting that all members of the campus community help enforce the policy by educating tobacco users about the ban whenever they see someone smoking or chewing it.
"SUNY Cortland students are generally active, fitness-minded and aware of the serious health risks associated with tobacco use," Bitterbaum said. "As an educational institution, we feel we have an obligation to educate everyone in our community about these threats and do what we can to encourage them to stop using tobacco."
The new policy will mean less secondhand smoke, fewer unexpected pools of tobacco spit and a stronger claim to being one of the healthiest campuses in the nation.
SUNY Cortland, which considers student health and well-being one of its top institutional priorities, is a leader in the national trend toward tobacco- or smoke-free campuses. Starting in 2014, smoking will be banned on all 64 SUNY campuses.
SUNY Cortland's Tobacco-Free site outlines the new policy, provides information on the dangers of tobacco, suggests ways to ask people to stop using it and offers resources for people who would like to quit.
College One of Nation's Best Education Values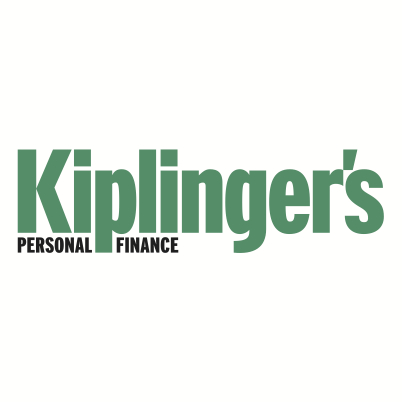 01/22/2013
SUNY Cortland has once again been named one of the top 100 best values in public colleges for 2013 by Kiplinger's Personal Finance magazine.
The College's ability to offer a high-quality education that is affordable for nearly all students earned SUNY Cortland a national ranking of 54 for out-of-state residents and 76 for in-state students. Kiplinger's cited the College's high graduation rate, reasonable cost, significant financial aid, low average student debt and overall great value.
"It is extremely gratifying to receive this kind of national recognition for something that all of us here at SUNY Cortland already knows: We provide a world-class education that is accessible to all ambitious students, regardless of their income level," College President Erik J. Bitterbaum said.
This is SUNY Cortland's sixth year on the list. The ranking is compiled annually by Kiplinger's, following a review of approximately 600 four-year public colleges and universities across the country.
The Kiplinger's ranking follows a similar positive evaluation last fall by the U.S. Department of Education. According to the department's 2012 Integrated Postsecondary Education Data System (IPEDS) report, SUNY Cortland spends more of its resources on instruction and achieves better retention and graduation rates than a national sampling of similar colleges.
The College also is recognized as a College of Distinction, a select group of national institutions noted for engaged students, excellent teaching, vibrant campuses and successful graduates.
Among the measurements that make SUNY Cortland notable:
Selectivity. Only 41 percent of the students who applied for admission to the College last year were ultimately accepted. The mean grade-point average of incoming freshmen last year was 90.
Retention. Approximately 85 percent of all full-time, first-year SUNY Cortland students returned for their second year in 2012, according to the IPEDS survey. College officials attribute those high retention rates to the institution's strong academic support system and the students' overall positive experience.
Graduation rates. SUNY Cortland's four- and six-year graduation rates -- 45 and 67 percent, respectively -- are high compared to the national average of four-year colleges. Those averages are 31.3 and 56 percent, respectively.
Affordability. In addition to reasonable tuition, SUNY Cortland makes a wide range of financial aid and scholarship resources available to keep the cost of students' education affordable and the amount that they borrow low. Nearly 70 percent of students in need of financial assistance last year had all of their needs met through SUNY Cortland.
Quality instruction. SUNY Cortland spends approximately 22 percent more on instruction and academic support than similar institutions, according to the 2012 IPEDS report. Roughly 70 percent of its operating budget is spent directly on instruction. Similar colleges, meanwhile, spend just over 60 percent on teaching and academic assistance, with the rest going to non-instructional support, the report showed.
Campus Events Illuminate Violence in Congo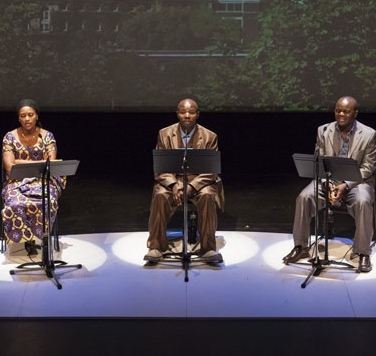 01/22/2013
A refugee from the war-torn and impoverished Democratic Republic of the Congo will share his people's tragic story with the Cortland community later this month during a campus screening of a unique theatrical production he helped create with fellow refugees.
"Cry for Peace: Voices from the Congo," will be screened at 7 p.m. on Thursday, Jan. 31 in Sperry Center, Room 105. Cyprien Mihigo, a leader in the Central New York Congolese refugee community and an actor and writer of the reality-based play, will answer questions at the screening.
In the play, which debuted last year at Syracuse Stage in Syracuse, N.Y., Mihigo and four other refugees recount their first-hand experiences of survival in the beleaguered nation, which continues to be wracked by violence despite the signing of a 2003 peace accord to end a devastating civil war.
The screening will be the first of two SUNY Cortland campus events aimed at raising awareness of the ongoing humanitarian crisis in the Congo. A teach-in about the Congo, a Central African country roughly the size of Western Europe that neighboring nations continue to use as a battlefield, will be held at 4:30 p.m. on Monday, March 4, in Sperry Center, Room 105.
Fueling the conflict in Congo is the country's vast mineral wealth; especially coltan, a mineral critical to the manufacture of cell phones, laptop computers and other electronic devices. Although the country has more abundant natural resources than almost any nation in the world, its population remains among the poorest, largely as a consequence of the violence, which has killed an estimated 6 million people over the last two decades.
"The play is powerful and wrenching," said Lorraine Berry, project director for NeoVox, the student-created, online international magazine. "We believe one of our missions is to bring attention to issues outside of students' ordinary academic lives. We believe that a chance to see art that is this provocative and moving will widen their perspective about a country many have never heard of, which is part of a continent that many do not know much about."
The two SUNY Cortland events are sponsored by NeoVox, the Center for Gender and Intercultural Studies and the Africana Studies Department and the TransAfrica Project.
"Cry for Peace: Voices from the Congo," was a collaboration between Mihigo and the Syracuse-area Congolese refugee community and Syracuse University, Syracuse Stage and Ping Chong & Company, a New York City-based theatrical company that develops projects dealing with important cultural or civic issues.
Residence Life Conference Bows Feb. 22 and 23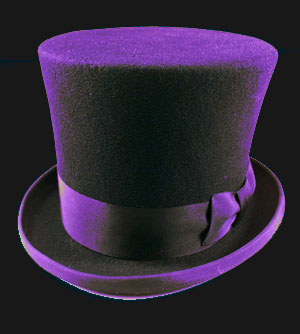 01/17/2013
What will a famous, fictitious candy maker have to teach hundreds of visiting campus resident assistants when they throng the SUNY Cortland halls as usual in late February?
Inquiring collegians — who hail from more than 30 colleges and universities across the northeast — will learn how Willy Wonka can help them develop both as individuals and as student leaders.
Roughly 350 visitors at the 36th annual Residence Life Conference (RLC) will explore Wonka — this year's conference theme — on Friday and Saturday, Feb. 22 and 23, in Corey Union and Van Hoesen Hall.
This year quite a few doubles of the fictitious, eccentric confectioner from the 1964 children's novel by Roald Dahl, Charlie and the Chocolate Factory, may wander the campus as competing colleges suit up for the annual Roll Call talent competition. Plus perhaps an Oompa Loompa or two.
Those who can't wait until the conference to set eyes on the top-hatted and fancy suited storybook character can see a preview video located on the conference website at cortland.edu/RLC. More information on the conference, including an online registration form and the schedule of events, is located at the same site.
SUNY Cortland's Residential Life and Housing directors and student assistants will host the event with their usual panache. Dormitory staff members have been coming to Cortland for more than three and a half decades to hone their student affairs skills at helping first-year students in particular learn to maximize their college experience when they aren't in class.
Guests of the College's Residence Life and Housing Office can sample the best practices in the field of residence life and housing from a selection of 44 separate workshops and presentations offered during five breakout sessions.
"Learning outside the classroom is an excellent benefit of living on campus," explained Amber Ingalls, the RLC chair and a SUNY Cortland residence hall director at Fitzgerald Hall. "All programs offered by us aim to affect growth, development and understanding of others and the world around you."
"Resident assistants have such an important role in helping students adjust and thrive at college," said Shedia Christopher, the RLC administrator and a SUNY Cortland residence hall director in Bishop Hall. "Our conference provides a variety of opportunities for them to learn and hone their skills toward supporting student development."
SUNY Cortland's unique conference programming incorporates the College's mission and priorities with the Council for the Advancements of Standards in Higher Education's frameworks for assessing learning and development outcomes and the social-change theory models created by student development theorist Alexander Astin.
Saturday's schedule will include advice on the following aspects of this student affairs specialty:
how to help transfer students adjust to their new living environment halfway through their college career;
reaping the benefits of serving on a resident assistant council;
how a residential life staff member can best show love and affirmation to residents and others in their lives;
brainstorming for fresh diversity programming ideas;
pursuing a job in residential life not as a stepping stone but as a career-choice offering leadership opportunities and fostering future success; and,
creating novel, engaging and effective bulletin boards.
The first evening of the conference, set in the Moffett Center gymnasium, will feature Roll Call, a competition comprised of three to five minute skits featuring acting, singing, dancing, step dance or video. The theatricals are intended to introduce the competitor's school, show school pride and incorporate the conference theme. Skits will be judged based on originality, creativity, enthusiasm, energy and the use of the Willy Wonka conference theme. Judges will be recruited from among the registered conference attendees. The school that wins receives an official Roll Call Trophy.
The conference's annual silent auction will be held during the event, with this year's proceeds to benefit the Central New York Chapter of the Autism Society of America.
College Continues to Remember Sandy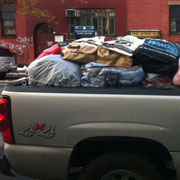 01/22/2013
Although Hurricane Sandy ended her devastating tantrum nearly three months ago, SUNY Cortland Student Government Association President LeighMarie Weber knows firsthand that the recovery effort is far from over.
Weber, a junior speech and hearing science major from Williston Park, N.Y., was reminded of that when she returned home to Long Island for winter break. Her brother, who lost a car to the storm, remained displaced from his Long Beach, N.Y., home until the second week of January due to flood damage.
"People are still trying to put their lives back together," said Weber, a member of the campus group created to help areas hurt by Sandy. "They're so, so grateful for all that's been done, but anyone who's from there knows that there's still work left to do."
Long Island natives make up nearly 40 percent of SUNY Cortland's undergraduate student population. That's just one of many reasons the College continues the assistance effort it launched in the days after the second costliest hurricane in U.S. history.
"Right away, I had people coming up to me asking what they could do to help out," Weber said. "So many people and different groups stepped up and we're hoping to maintain that energy into the spring."
A team of students, faculty and staff members coordinated a collective campus effort that began in early November.
Besides Weber, that group included Amanda Carpenter, the project coordinator for New York Public Interest Research Group; Richard Coyne '07, the general manager of the Lynne Parks '68 SUNY Cortland Alumni House; Rev. Vicki Johnson, the Protestant chaplain for the Interfaith Center; Sean Jolliff, the captain of student-run Emergency Medical Services; Christopher Kuretich, the assistant vice president for student affairs; and John Suarez, the coordinator of service-learning for the Institute for Civic Engagement.
Three truckloads of much-needed supplies were collected at the College's Parks Alumni House and shuttled by Coyne to a makeshift collection shelter in Freeport, N.Y.
"My truck has a 6-foot bed and each time I made a trip it was packed with cleaning supplies, canned goods and the rest of the necessities," said Coyne, a Long Island native from Wantagh, N.Y.
His most recent trip occurred in late December, two months after the storm devastated downstate New York and New Jersey. Even then, there was a need for supplies.
"I have friends and family members who lost a lot," Coyne said. "Any (SUNY Cortland) graduates with ties to the area will say the same.
"But what's encouraging through all of it is the willingness to help, even in places like Central New York. There were people coming to the Alumni House from the outside community just to drop stuff off."
Besides the donation collection, several other campus projects benefitted hurricane relief. Monetary donations topped $1,300. And in November, the College's Cortaca Challenge Blood Drive collected 65 units —enough blood to save nearly 200 lives and help overcome a shortfall forced by Hurricane Sandy.
Weber said she was overwhelmed by the initial response of her classmates. She said she's encouraged them to keep the storm's lasting effects on their minds during the spring semester.
"Clubs are always looking for ideas for their spring-semester fundraisers," she said. "And even though (Hurricane Sandy) might not make the news every night, the need's still there.
"My advice is always the same," she said. "Let's keep this going."
For more information on how to contribute to SUNY Cortland's efforts, contact one of the coordinating members listed on the Hurricane Sandy Relief Project page.
Are You Ready for the SUNY Wellness Challenge?

01/22/2013
The Cortland kick-off of the SUNY Wellness Challenge drew more than 150 faculty and staff members to Jacobus Lounge on Valentine's Day to learn about how the motivational fitness program will work, and to get their competitive juices flowing.
A total of 54 teams of four people each have signed up for the eight-week challenge, and several more teams are expected to jump on board before the friendly competition officially begins on Monday, Feb. 25. No new teams will be accepted after that date.
Until then, faculty and staff can sign up online through the SUNY Wellness Challenge website.
During the challenge, the teams will compete for prizes by doing healthy activities like yoga and running. Participants who attended the kick off received free pedometers and Wellness Challenge gym bags. Points will be awarded for losing weight, for eating servings of vegetables, and for doing positive things in the community such as donating blood.
"This was an incredible turnout for our first year," said Carol Van Der Karr, associate provost for academic affairs and a member of the Wellness Challenge Steering Committee. "It was inspiring to see so many people from all areas of the campus start this challenge together."
The program was developed three years ago at Cayuga Community College. It has been so successful at getting teachers, staff and even students involved that organizers this year reached out to other SUNY campuses. SUNY Cortland and Onondaga Community College were invited to participate in what organizers hope will eventually become a SUNY-wide initiative.
Well-being is one of the College's strategic priorities. Given that SUNY Cortland has strong scholars in related fields and outstanding athletic and recreational programs, the challenge seems to be a natural fit with the campus.
During the competition, each participant will use a pedometer to keep track of the steps they walk throughout the day. They also will log their progress in a wide range of exercises, sports and physical activities, each of which is worth a set amount of points.
Gallery Highlights Great American Activists

01/15/2013
An influential SUNY Cortland professor who taught political awareness and activism to thousands of students during an unprecedented 51-year career will be immortalized among the likes of Muhammad Ali and Cesar Chavez in an upcoming painted portrait display.
"Americans Who Tell the Truth," an exhibition by Maine-based artist Robert Shetterly, features 28 paintings of activists who spoke out against injustice, often under difficult circumstances. A special, posthumous portrait of William "Bill" Griffen '50, the former peace activist and SUNY Cortland professor of foundations and social advocacy, will be included in the art display that runs from Tuesday, Jan. 22, to Saturday, March 9, at the College's Beard and Dowd galleries.
Both galleries are located at Main Street SUNY Cortland, 9 Main Street.
An opening reception will be held from 4:30 to 6:30 p.m. Thursday, Jan. 31, and admission to the galleries is free and open to the public.
Gallery hours are 10 a.m. to 6 p.m. from Tuesdays through Fridays and 10 a.m. to 2 p.m. on Saturdays. Both are closed Sundays and Mondays.
Each piece in the exhibition includes a painted portrait and a quotation by the subject scratched into the painting's surface. The Dowd Gallery will feature 22 portraits of activists, including Ali, Chavez, Shirley Chisholm and Alice Waters. The Beard Gallery's six works will be themed around activist women in the arts. They include Dorothea Lange, Susan Coe and Lily Yeh.
Shetterly's special portrait of Griffen, the longest tenured faculty member in both the College's history and the 65-year history of the State University of New York, will appear with the Dowd Gallery display and it will be included permanently with the "Americans Who Tell the Truth" collection. Remembered for his support of civil rights and non-violent opposition to the Vietnam War, Griffen devoted his life to teaching, writing and activism. He received SUNY's Distinguished Citizen Award in 2008, which honors the highest standards of public service.
After earning a bachelor's degree from SUNY Cortland in 1950, he served in the U.S. Army during the Korean War and then returned to campus for a teaching certification. He taught junior high school for two years before beginning his professional career at the College in 1955.
His teaching career spanned 10 U.S. presidencies, during which time he taught more than 11,200 students, co-founded the Cortland Citizens for Peace and worked with the Syracuse Peace Council. He received a doctorate degree at Cornell University in 1967 and co-wrote Teaching the Vietnam War, a critical examination of how history textbooks portray the U.S. involvement in Vietnam.
Griffen died in 2007.
Rober Shetterly, Dorothea Lange
from the Americans Who Tell the
Truth series, 30" x 36", 2003
Shetterly began his work on the collection because of the frustration he felt about the war in Iraq. He believed President George W. Bush's administration leveraged propaganda about the Sept. 11, 2001, terrorist attacks as justification for war. He originally set out to paint 50 portraits, one for each state.
To date, he has created more than 150.
According to Shetterly, the painting subjects gaze back at the viewer with an invitation to act.
"I was determined to use the portraits and the words of the subjects as an act of defiance against the lies of an administration leading the American people into unnecessary and illegal wars," Shetterly stated. "The fantasy was that I could, by painting the portraits of these courageous people, evoke their spirits in some way to help us now."
Shetterly was working toward a degree in English literature from Harvard in the late 1960s when he enrolled in drawing courses that changed the focus of his creative endeavors from the written word to the painted image. The artist also was active during his college years in promoting civil rights and protesting the Vietnam War.
The result has been plenty of politically inspired art over the decades.
The "Americans Who Tell the Truth" exhibition is sponsored by SUNY Cortland's Art and Art History Department; the College's Institute for Civic Engagement; the Cortland Fund; the Cortland College Foundation; the Center for Peace, Ethics and Social Justice; and the Haines Fund.
Additional funding is provided by Syracuse University's Middle East and North Africa Programs; its Executive Education Program; and the Maxwell School of Citizenship and Public Affairs.
Group tours of the exhibition are available. Contact Gallery Director Erika Fowler-Decatur at 607-753-4216.
Visit the Dowd Gallery's page for a schedule of related programs.
Alumnus Wins 2012 Super Bowl Raffle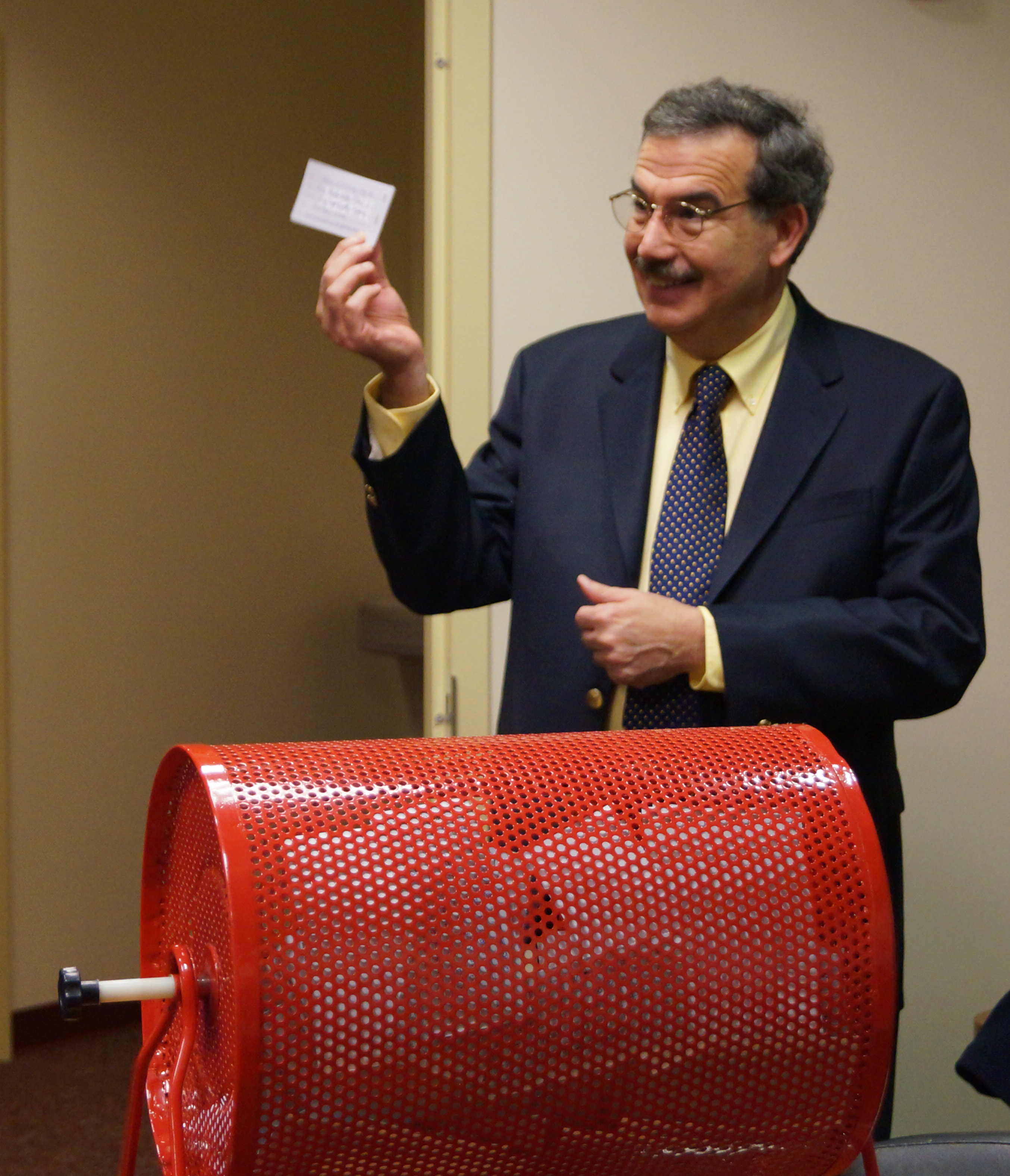 12/21/2012
Sean Murray '80 was waiting for his teenage daughter to finish a school exam Friday morning before heading from his Cincinnati home to upstate New York for the holidays.
Shortly after breakfast, he received a phone call from SUNY Cortland President Erik J. Bitterbaum delivering once-in-a-lifetime news.
Murray was the winner of SUNY Cortland's Super Bowl raffle.
"I don't have that kind of luck," said Murray, who moved back to the U.S. from Singapore in August. "I was dumb-founded. I thought it was a mistake."
The grand prize includes two tickets to the Super Bowl XLVII at the Mercedes-Benz Superdome in New Orleans this February, as well as bed and breakfast accommodations and $1,000 to offset travel expenses.
The deluxe package is worth $4,400.
Murray's prize came after Bitterbaum drew his name from a drum containing 299 raffle entries — a record for the annual contest, which began in 2009.
"What a way to start the holiday weekend," said Murray, a Syracuse native who was planning to travel to his family's summer home on Lake Ontario this weekend. "I'm trying to think back to whether I've won anything beyond a goldfish at a birthday party."
Murray said the most valuable prize he had won before the Super Bowl package was a $7 payout from November's record Powerball drawing.
"It's just sinking in and it's pretty cool," Murray said, noting he wasn't sure who in his family would use the tickets. He and his wife have three children between high school and graduate school.
The College acquired the Super Bowl tickets through its close ties with the NFL's New York Jets. The team used the SUNY Cortland campus as its official training camp site in 2009, 2010 and 2012. The team plans to return in 2013 and possibly beyond that.
Raffle tickets for the Super Bowl package were sold at $100 apiece.
"With no expectation of winning I thought it was a great way to give back," Murray said. "Cortland really set me up for the best years of my life."
Murray, who lived in Singapore for the past seven years because of his wife's work, holds a juris doctorate and a master's degree in educational psychology from the University at Buffalo. His entire career has involved helping and giving back to others.
In addition to a law career, he also has worked as an elementary school teacher at a Montessori school, a law professor at the University of Dayton and the director of Prokids, a Cincinnati non-profit devoted to children in need.
"I'm so happy for Sean and I'm very grateful to all of those who purchased raffle tickets," said Kimberly Pietro, SUNY Cortland's vice president for institutional advancement. "This year we raised more than $25,000 from the raffle and will be able to use the proceeds to fund undergraduate scholarships, graduate assistantships and student programs."
Murray said the news was a great way to end a whirlwind of a year that included his family's summer move from Asia.
"This is a way for us to start off on a high note in 2013," he said.
Sales of DaBramo '48 Biography to Support Scholarships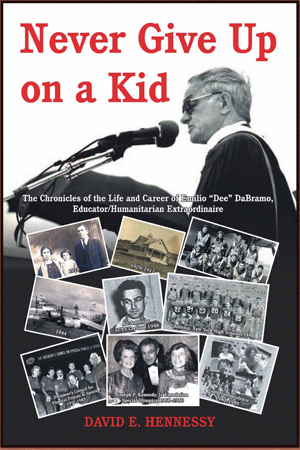 12/17/2012
Emilio "Dee" DaBramo '48 ran 31 bombing missions during World War II and survived a crash landing behind enemy lines. He was SUNY Cortland's first All American soccer player, yet devoted most of his life and career to helping people with physical and mental disabilities, including 12 years as New York director of the Special Olympics. His innovative programs dramatically improved graduation rates in disadvantaged areas, and are still applicable today.
In short, DeBramo is an inspiring guy. So inspiring, in fact that David Hennessy '53, M.S.Ed. '62 decided to write a biography in tribute to the former longtime Mamaroneck, N.Y., school administrator after a relatively short acquaintance.
Hennessy hopes that the support of future SUNY Cortland scholarships also will be accomplished with royalties from the sale of his book, Never Give Up on a Kid ­— The Chronicles of the Life and Career of Emilio "Dee" DaBramo, Educator/Humanitarian Extraordinaire. "Never give up on a kid" is a phrase DaBramo used frequently, and it paraphrases his attitude toward children who faced challenges to success.
Emilio "Dee" DaBramo '48 is shown in uniform in this undated image from the College's archives.
Hennessy first met Dee in 1998 when he stayed overnight at the hospitable DaBramo's house in the Catskills at the mid-point of a 1,000-mile fundraiser bike ride. Hennessy's cycling journey through New York state, accompanied by Arnold Rist '47, raised funds for the Dr. Ralph A. Brown Scholarship Fund, named in honor of the College's late, revered distinguished teaching professor of history.
Hennessy, who had served in the Navy — underwater in a submarine rather than in the Army Air Corps as a radio operator on a B-24 Bomber during WWII like DaBramo ­— was floored by DaBramo's lifelong accomplishments. During Hennessy's brief visit, he encountered many people whose lives had been positively affected by DaBramo's dedication to youth and persons with disabilities.
"In a very short time, the picture of why so many people in the community had expressed their love and respect for Dee was becoming clearer to me," said Hennessy, a SUNY Cortland Alumni Association board member. "It was his sense of community, his love of kids, especially for those with special needs, his sense of fairness, his kind and outgoing personality and his leadership ability that endeared him to all."
Hennessy also realized that DaBramo had begun slowly losing his memory and decided to find out more about the man before it was too late. His volume follows DaBramo's 45-year career, which began in 1948, as a teacher and administrator.
As a radio operator on a B-24 bomber during World War II, DaBramo earned the Distinguished Flying Cross, four Air Medals and four Battle Stars.
"He and his fellow crew members flew on 31 missions over German-occupied Europe," wrote Hennessy, who also served in the military. Hennessy returned to SUNY Cortland to pursue a master's degree, finishing in 1962 after serving five years as an officer in the U.S. Navy Submarine Service.
"The exploits of (DaBramo's) crew are well documented, including the disastrous carpet bombing raid at St. Lo, France, and the heretofore untold story of the air delivery of 700,000 gallons of fuel to General Patton's Third Army tanks in France during Operation Cobra."
DaBramo also survived being shot down over Cologne, Germany, and crash landing.
After the war, while studying at SUNY Cortland, DaBramo was the first of the College's All-American soccer players in 1948. In later years as an alumnus, he worked on the College's Admissions Council.
Hennessy's book describes a number of DaBramo's accomplishments while employed in the Mamaroneck Union Free School District.
"He solved the high school dropout problem that was endemic in the socially, culturally and economically deprived neighborhoods," Hennessy said.
Hennessy could relate to DaBramo as an educational pioneer, having himself taught elementary science, via television, from 1958 to 1962 in the Cortland City schools covering grades two through six in 90 classrooms.
"His alternative school APPLE Program, which stands for 'A Place where People Learn Excellence,' and his Summer Co-Op Program designed for the targeted neighborhoods, were a huge success," Hennessy noted. "The APPLE Program garnered a 90 percent graduation rate and a resulting college graduation rate of better than 70 percent."
During his career, DaBramo served as president of the New York State Association for Health, Physical Education, Recreation and Dance, and was named one of 10 honorees lauded as 1992 Healthy American Fitness Leaders (HAFL), which promotes physical fitness and health awareness in the U.S.
Emilio "Dee" DaBramo '48, left, meets with David Hennessy '53, M.S.Ed. '62 outside his home in the Catskills in 2004. Hennessy wrote a biography on DaBramo.
DaBramo's early work with the mentally and physically challenged individuals, in the late 1940s through the 1960s, caught the attention of Eunice Kennedy Shriver, Hennessy wrote. She appointed him as a volunteer member of the Joseph P. Kennedy Foundation's Advisory Committee and as a clinician for the Special Olympics.
DaBramo served for 12 years as the New York state games director for Special Olympics.
Richard Keelor, a former officer of the President's Council for Physical Fitness and Sports under Presidents Nixon, Carter and Reagan, wrote very passionately of DaBramo when contacted in the course of Hennessy's research.
"The key to Dee's professional career, and what he stood for, was empathy, audacity and enthusiasm," Keelor wrote. "Yes, he knew his subject and had all sorts of academic credentials, but experts are a dime a dozen. Dee's legacy will be the extent to which he changed the lives of the people and organizations he unselfishly served."
SUNY Cortland always held a special place in DaBramo's heart. In a 1991 interview he said: "I hope to continue helping the alumni making Cortland State better."
To help make DaBramo's wish come true, Hennessy and his wife, Milly, created the Cortland Appreciation Scholarship Fund. It will be started with proceeds from the biography and managed by the Cortland College Foundation.
The scholarship will benefit students of Cortland County.
"(DaBramo's) philosophy of 'never give up on a kid' and the organizational structure of these programs are well documented and translatable to almost any school system," said Hennessy, who recommends his book to teachers and administrators.
Emilio "Dee" DaBramo'48 is shown as a young man in this undated College archival image.
The biography also may be of interest to historians of WWII, the WWII G.I. Bill and the Special Olympics.
Never Give up on a Kid can be ordered online directly from the publisher at www.authorHouse.com and Amazon.com or from a local Barnes and Noble retail bookstore. The book also is available at the SUNY Cortland bookstore.
For more information on the author or book, contact Hennessy.
Study Abroad Photo and Video Winners Named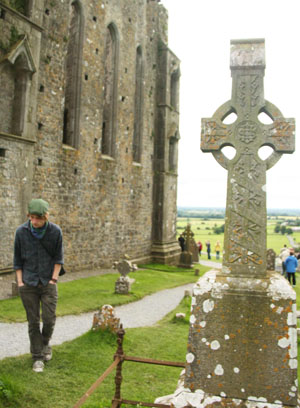 12/13/2012
Winners of SUNY Cortland's third annual Study Abroad Photo and Video Contest were announced this week.
Presented by the College's International Programs Office (IPO), the competition was open to all students who studied abroad through SUNY Cortland during the 2011-12 academic year.
For the first time this year, photos from SUNY Cortland's own international students also were judged and winners awarded, said Hugh Anderson, a study abroad advisor in the IPO.
"The international students submitted photos that reflected social or cultural elements of their experience in the United States," he said.
The winning photos and video, as well as honorable mentions not listed here, are available for viewing on the International Programs Photo and Video Contest page at cortland.edu/studyabroad/study-abroad/photo-contest.dot.
Students interested in submitting a photo or video for the next contest can visit the Photo and Video Contest page at cortland.edu/studyabroad/study-abroad/photo-contest.dot for details or contact the International Programs Office at studyabroad@cortland.edu.
The photo contest winners are:
Tyler Sleap won first place for his image, titled "Airborn," in the fourth annual Study Abroad Photo and Video Contest. Above left is Colin Frank's second-prize image, "A Cross from You."
• Tyler Sleap, a SUNY Buffalo junior from Williamsville, N.Y., won First Place and a $100 award for "Airborn," taken when he studied through SUNY Cortland at London Metropolitan University during Spring 2012.
• Colin Frank, a SUNY Potsdam senior from Fairport, N.Y., captured Second Place and a $75 award for "A Cross from You," snapped when he was a student through SUNY Cortland at University College Cork during Summer 2012.
• Ashley Garry, a SUNY Cortland junior childhood education major from East Meadow, N.Y., was presented Third Place with a $50 award for "Village Life," photographed when she was enrolled in the Summer in Ghana program during Summer 2012.
The video contest winners are:
• Evan DeSmitt, a SUNY Potsdam senior from Fairport, N.Y., won First Place and the $100 award for "Costa Rica," which he produced as a scholar through SUNY Cortland at Universidad Veritas during Fall 2011.
• Stephanie Meyers, a SUNY Cortland senior psychology major from Fairport, N.Y., captured Second Place and the $75 award for her "Australia" video, produced while she studied at Griffith University during Spring 2012.
The international students photo contest winners are:
• Juan Galán Sabugo from Salamanca, Spain, earned First Place and a $100 award for "Living in the Street," which he snapped while studying at SUNY Cortland for the 2012-13 academic year.
• Lisa Ramaseder from Graz, Austria, received Second Place and a $75 award for "Niagara Falls," taken while she was studying at SUNY Cortland this fall.
• Paulina Lupa from Poland was awarded Third Place and $50 for "Niagara Falls," which she photographed while studying at SUNY Cortland this fall.
Mitchell Seamans Honored for Outstanding Service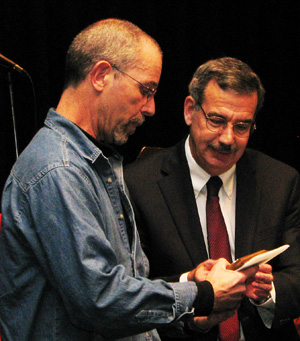 12/07/2012
Mitchell C. Seamans, one of the most familiar and friendly faces on the SUNY Cortland campus, received the prestigious 2012 President's Award for Excellence in Classified Service.
SUNY Cortland President Erik J. Bitterbaum presented the award to Seamans, a motor vehicle operator who delivers campus mail, on Dec. 7 at the 43rd annual Service Recognition Ceremony. Sponsored by the College's Human Resources Office, the ceremony was held in the Corey Union Function Room.
"I try hard to get to know the names of everyone on campus and I do pretty well," Bitterbaum said. "But there's at least one person who works here who can recognize just about everybody. That person is Mitch Seamans. Mitch faithfully delivers the campus mail on time through all kinds of traffic and weather, and always with a big smile.
"His positive attitude is truly a gift to his colleagues and we are most pleased to recognize him for that."
The award was created in 2002 to annually recognize one individual "for extraordinary achievement and to encourage the continuation of excellence." Nominees must be current SUNY Cortland full-time classified service employees with at least three years of continuous service. Supervisors, co-workers or other College community members nominate the workers considered for this honor.
A 26-year College employee, Seamans has handled campus mail deliveries and pick-ups since 1988. He and his co-worker alternate between driving around the sprawling campus and sorting the mail into a stacked row of bins fitted inside the delivery van. Nearly everyone at SUNY Cortland sees his cheerful face in one place or another, whether he's outside slipping the College van into a parking space, curbside or facility loading dock, or inside coming to or from the building's mailroom.
Much of Seamans' work goes on behind the scenes. He also visits the Cortland Post Office to receive or drop off what's typically a large cartload of P.O. Box 2000 mail. Much of his time is spent at the Commissary/Receiving building, speed-sorting mail, working as a team with colleagues operating postage machines or handling large, heavy packages.
Mitchell C. Seamans prepares to drive around campus collecting and delivering the mail. In the image above left, he accepts the President's Award for Excellence in Classified Service from SUNY Cortland President Erik J. Bitterbaum.
Rhonda Moulton, secretary I in the Dean's Office of the School of Arts and Sciences, said this about Seamans: He "takes the responsibility of campus mail courier and motor vehicle operator very seriously, and I am always confident that our on- and off-campus mail is leaving our building and arriving at its destination safely and on time."
Moulton was last year's honoree and she submitted the nomination for Seamans to receive this year's award.
"I appreciate that Mitch demonstrates a true passion for his job," she wrote in her nomination form for Seamans, whom she sees lugging crates of mail past her office every day of the week. "I admire how he treats everyone he sees.
"He is competent and truly excels in accomplishing his job duties, not only by his good work, but by adding a genuine smile and terrific demeanor every day of the week."
In nominating Seamans, Moulton wrote that he handles sensitive personnel-related mailings with great care and confidentiality. She offered an example of how he always strives for excellence, regardless of external circumstances. With the current Bowers Hall and Dowd Fine Arts Center renovation projects underway, he has had to stay on top of department and office moves all across campus.
"He once told me that if we needed to know where someone was on campus to just ask him," Moulton wrote.
Once, after Dowd Center closed, Moulton was unclear where to send an unstaffed office's mail.
"He spent two days tracking down the new location of the office and would not give up until he found the correct mailbox — something I admire and appreciate."
Seamans joined the College in 1986 as a cleaner and was promoted to motor vehicle operator a little more than two years later.
Seamans is passionate about '57 Chevys and enjoys motorcycles. He is devoted to his Doberman, Earl. A 1976 graduate of Cortland Sr. High School, Seamans lives in Cortland with his wife, Laurie. They have two grown children.
SUNY Cortland Child Care Center Reaches Milestone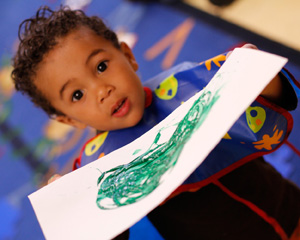 01/10/2013
The SUNY Cortland Child Care Center's first clients are now promising young adults — living testaments to the center's early, and positive influence in their lives.
On Friday, the not-for-profit childcare center quietly marked two decades of helping infants, toddlers and preschoolers develop and learn at Cortland County's only nationally accredited childcare agency.
The center, which opened on Jan. 11, 1993, has enrolled hundreds of babies and youngsters between the ages of six weeks and five years from Cortland and neighboring counties while providing a living laboratory for generations of the College's future educators and professionals.
The childcare facility and its current full-time staff of 21 have left an indelible mark on many area children as well as on parents who placed their youngsters at the facility while striving to earn a college degree.
"A number of parents have said to me, I wouldn't have gotten through college if I hadn't had my daycare paid for," said Johanna Hartnett, the center director since 2000. "They said it gave them the ability to change their lives, to go back to school and better themselves. And this also gave their children a good start in life."
The actual number of children served is elusive, as the center's total figure of 1,500 enrollments does not indicate whether the same youngster has returned for multiple years, as many have.
"We've always remained full with a long waiting list," Hartnett noted.
A student worker at the daycare center helps children with their pint-sized basketball game.
Center staff, who occasionally recognize former clients names on area high school honor rolls, take great pride in meeting an urgent, ongoing local need.
The Child Care Center serves the children of low-income SUNY Cortland students from Cortland, Ithaca, Binghamton or Syracuse. Offspring of faculty and staff are next on the list, followed by the children of recent graduates who are allowed to retain their child's slot. Finally, community members can seek placements for their children. The center has a contract with the Cortland City School District to offer pre-kindergarten services to as many as 24 four-year-olds at any given time.
However, the center does not just take care of young children, Hartnett said.
"The center also serves as a learning site for students at multiple departments on campus, primarily the Childhood/Early Childhood Education Department," she said. "We have students complete their first experiences with infants and toddlers as well as their practicum placements with preschoolers here."
Among the approximately 100 college student placements each year, the day care facility also offers a hands-on learning opportunity for literacy majors who finish their initial observations, physical education classes that study gross motor activities and health interns who try out lessons in beginning health practices with children.
"I think our biggest difference from other area programs is our onsite relationship with the early childhood education program here," said Hartnett, who also is an adjunct lecturer in the Childhood/Early Childhood Education Department. "The College houses two state-of-the-art classrooms that can tune into the center and watch live classroom activities throughout the day.
"A professor here can use the video as a teaching tool on, say, how to set up a classroom. They might tune in and ask their class, 'What do you see? Are the children attentive? What's working? What would you change?'
"There's a nice, live connection that you don't have when you're just using text to teach your class," Hartnett said. "It's a nice support. I can watch and see how my students are doing in a classroom, or look at another professor's students and make suggestions."
Patricia Clark, wife of SUNY Cortland President Emeritus James M. Clark, was an early and dedicated advocate for the creation of a campus day care center, along with Angela Thurlow, one of the center's founders and president of the Friends of the SUNY Cortland Child Care Center for eight years.
The red tape and search for money and space on campus to house the center delayed its opening for eight years, Thurlow said.
Toddlers worked on their balance and agility with an assistant teacher.
"It was a hard time to convince people that we had a lot of women who were single parents," said Thurlow, a retired 51-year SUNY Cortland educator and administrator. During her career, she had met quite a few prospective Cortland students in need of childcare.
"As an academic counselor, I knew of young women who were not able to go to college and became welfare recipients," Thurlow said. "Having taught young children, and later having children of my own, I knew how important it was not only for a parent to be able to stay in a profession, but for them to raise good children."
The center opened in the Casey and Smith Towers complex with 20 children in three classrooms, recalled Heather Hurteau, an original teacher. Soon, four rooms were in use.
Once started, the year-round daycare center was immediately in demand among college students with children. Almost from the beginning, the center maintained a waiting list for child placements.
"Later, there were male students who were single parents and, eventually, faculty and staff who needed the service," Thurlow said. "It was wonderful that we could open up something that was so desperately needed in a college setting."
Hartnett expanded the program with a fifth room in 2000.
The day care operation moved in 2009 to eight rooms on the ground floor of the College's newly constructed Education Building at the heart of the campus.
The new space has an adjacent, enclosed, child-friendly playground and dedicated parking lot for parents. The building's eight classrooms feature two infant rooms, a waddler room for children between infancy and the toddler stage of development, two toddler rooms and three preschool rooms. The facility also has a learning resource room, a parent meeting area, two gross motor spaces, a commercial kitchen and staff respite room.
With the roomier quarters, the center obtained a license to accommodate up to 106 children. It now serves about 35 more infants and toddlers than in its previous location.
During the past six summers, the center has operated a school-age camp licensed for 20 children.
Since 1996, the center has been accredited by the National Association for the Education of Young Children (NAEYC), which sets the criteria used to measure quality practices for the top child care centers in the United States. NAEYC re-accredited the center in 2000, 2003 and 2008 and will evaluate the program for a fifth time in September.
The center's Board of Directors works to maintain a strong, forward-looking operation. This year, in addition to the challenge of NAEYC re-accreditation, the board's tasks include developing a plan to maintain fiscal solvency, including the creation of an endowment from private donations; maintaining a staff of experienced, qualified teachers; encouraging staff training and the pursuit of the next level of academic qualification; revising the curriculum and training in a new curriculum guide; and increasing parental involvement in programming.
Funding sources include parental fees based on income eligibility, state subsidies, various grants and the generosity of numerous donors, large and small.
Harnett is concerned that she has seen an erosion of state funding in particular.
"We are perceived as being an elite center with lots and lots of money and that isn't the case," said Hartnett, noting that a substantial portion of the funding does not benefit the operation directly beyond enabling more children to attend by offsetting their parents' fees.
Donations are gladly accepted and the Cortland College Foundation uses naming opportunities at the facility as a creative way to support the center's children's programs.
With all the changes, staff members are pleased at what has stayed the same.
"I don't really think the center has changed much," observed Kimberlea VanderWoude, an administrative assistant and long-time staff member. "We've always catered to the College. We've always tried to remain very family-oriented and not school-like. It's all about their individual needs. I think we've managed to keep the program very family-oriented. It's nice that it still feels homey."
Choral Union Begins Rehearsals for May Mega Concert

01/22/2013
The Performing Arts Department's Choral Union, continuing its association with the Arts at Grace concert series, will begin rehearsals on Monday, Jan. 28, for its most ambitious and challenging concert to date, "The Manzoni Requiem," by Giuseppi Verdi.
Two performances of this work are slated for Friday, May 3, and Sunday, May 5. Department chair and professor David Neal is artistic director.
The first rehearsal will begin at 7 p.m. in Grace Holy Spirit Church on Court Street in Cortland. There is no audition or membership fee to participate in the Choral Union. The Arts at Grace will provide music through fundraising support and it is hoped that each singer will purchase a score for $15.
More commonly referred to as "The Verdi Requiem," the work was written to commemorate the first anniversary of the death of the great Italian poet Manzoni. Most singers, instrumentalists and conductors consider it to be the most powerful, profoundly moving and transcendent piece in the long history of western choral music, according to Performing Arts Professor Stephen B. Wilson.
Wilson will conduct a 42-piece orchestra, four world-class soloists and a chorus that he hopes will number from 80 to 100 singers. All former members of the Choral Union and any other interested singers are urged to participate.
For more information, contact Wilson by email or phone at 607-753-4615, or visit www.cortland.edu/performingarts.
Political Science Honorary Inducts Members
Nine students were formally inducted on Dec. 6 into the SUNY Cortland Zeta Delta chapter of Pi Sigma Alpha, the national honors society formed to recognize outstanding achievement in political science.
The inductees include John T. Amaruso, Roshell A. Gist, Lesley M. Harlem, Elizabeth M. Lenzi, Besnik Palushi, Alain P. Robert, Lyla K. Shaibi, Matthew Tomasi and Adam J. Willman.
Membership in Pi Sigma Alpha is open to juniors, seniors and graduate students. Undergraduates must be at least juniors who have completed a minimum of 10 credit hours in political science, including at least one upper-division course, with a "B" or higher grade point average (GPA). They must also have achieved an overall GPA placing them in the top one-third of their junior or senior class. They need not be political science majors to qualify for membership.
Political Science Department Chair Robert Spitzer, a SUNY Cortland distinguished service professor, advises the Zeta Delta chapter. Formed in 1970, Cortland's chapter was the third to be established among political science departments in the SUNY system.
College Hosts 'Girls' Day Out' on Jan. 26
The SUNY Cortland Athletics Department and the YWCA of Cortland will be hosting Girls' Day Out on Saturday, Jan. 26, from 8:30 a.m. to 2:30 p.m. at SUNY Cortland's Park Center.
Girls in grades 5-8 are invited for activities that include participation in volleyball, yoga, basketball, gymnastics, dance, swimming and rock climbing with SUNY Cortland women student-athletes, coaches and staff. There will also be an interactive career fair with women from the Cortland community and surrounding areas, as well as a health & wellness lecture. Participants will be able to watch the Red Dragon women's ice hockey team compete that afternoon.
The registration cost is $10 per person. Lunch, snacks, and a T-shirt are included in the price.
For more information, contact Cortland Assistant Director of Athletics Courtney Wormuth by email or at 607-753-4635.
New Online Faculty/Staff Directory Announced
SUNY Cortland has announced a new online faculty and staff directory for the campus community. It includes enhanced search features, the ability for faculty and staff to add photos and links to social media sites, as well as a function that shows or hides specific information to the public, students and colleagues.
New Features
Secretaries have the ability to update their area's directory entries.
Employees can upload images of themselves
More than one title can be displayed
More than one department or office can be listed for employees
Links to Facebook, Twitter and LinkedIn profiles can be added
Specific personal information such as a cell phone number, home address and phone number can be shown to select groups such as faculty, staff and students but not to the public
Searching the New Online Directory
From the campus home page at cortland.edu, the site search in the upper right-hand corner is where to begin a search. This search provides information that can be viewed by the public.
Logging in to myRedDragon offers a more comprehensive search. Navigating to the Faculty/Staff Tab will allow access to personal information that faculty and staff have chosen to hide from public view.
How to Update Directory Information
State employees can update their individual records by
Logging in to myRedDragon
Selecting the Faculty/Staff Tab
In the About Me box, selecting Update/View your entire directory
Making the necessary updates on the Campus Directory Screen
Research Foundation should contact Brent Danega in the Human Resources Office and ASC employees should contact Sue Michales at ASC.
Secretaries should send an email to managemydirectory@cortland.edu with their department or office name to gain access for updating their areas.
Directory Help
The directory maintenance page has a link to a Help document. If there are still questions after review of this document or if an error message has appeared, the Information Resources Support Center should be contacted at irsc@cortland.edu.
CALS Lecture Grant Applications Due Jan. 31
Campus Artist and Lecture Series (CALS) Lecture Grant Applications are now available for the 2012-13 academic year.
Applications are eligible for a maximum award of $500 and are open to any club, program or department. These lecture grants will not cover performances of any kind.
Applications must be received by Thursday, Jan. 31, for lecture programs taking place in February, March, April and May 2013. Applications received after Jan. 31 may not be eligible for any spring semester funds remaining.
For more information or to request a hard copy of the CALS Lecture Grant Application, contact Mavis LeFever by email or at 607-753-5574.
College Council Convenes Jan. 28
SUNY Cortland's College Council will hold its next regularly scheduled meeting at 4 p.m. on Monday, Jan. 28, in Miller Building, Room 405.
The agenda includes approval of the Nov. 19, 2012, minutes. Council members will hear reports by President Erik J. Bitterbaum, College Council Chair Thomas Gallagher, Faculty Senate Chair Joy Hendrick, and Student Government Association President LeighMarie Weber.
A pre-meeting program beginning at 3:15 p.m. in the same location will include a presentation titled "Collaborative Police Efforts" by the Cortland Police Chief Michael Catalano and University Police Chief Steven Dangler.
ASC Program Grant Applications Due Feb. 15
Auxiliary Services Corporation (ASC) is now accepting Program Grant applications online for the 2013-14 academic year.
Applications can be submitted by online and must be submitted by midnight on Friday, Feb. 15.
Each year the ASC Board of Directors allocates funds to support grants for a wide range of purposes and projects that enhance the life of the SUNY Cortland community.
Although ASC is willing to consider a wide range of ideas, it seeks to avoid duplicating other funding sources or funding projects more properly supported by state funds. Therefore, applicants should first seek funding from primary funding sources.
ASC grant funds may not be used for salaries, honoraria, travel normally funded by the College's budget, or scholarships for SUNY Cortland faculty, staff or students. Funds may not be used to purchase computers, related hardware or software. All purchases will be processed in accordance to ASC's financial and related GAAP policies. In general, Program Grant funds may not be used exclusively for food for SUNY Cortland students, faculty or staff. Funding for food may be considered if the food is deemed integral to the success of the program or event. All food shall be provided by ASC. Other grant guidelines are described in the application package and online.
For more information, contact Annette O'Hara at 607-753-4325.

Suggest a feature story
---
People on the Move
Thomas Hanford Chosen as Registrar
01/10/2013
SUNY Cortland appointed Thomas W. Hanford of Endicott, N.Y., as registrar on Dec. 21. He had served in the role on an interim basis since July 2011, reporting to Carol Van Der Karr, associate provost for academic affairs.
He was hired following a national search.
As registrar, Hanford provides supervision and leadership for the Registrar's Office, which maintains historical student records, and oversees the development of tasks associated with academic data in SUNY Cortland's Banner student information system.
The registrar is responsible for a wide range of internal and external reports involving enrollment data and degree certification. Hanford participates in the development of new policies and the integrity of existing academic policies and serves as the College's Family Educational Rights and Privacy Act (FERPA) Officer on campus. He also will serve on campus committees and professional organizations relating to his duties.
Hanford previously was the associate registrar since joining the College in August 2010.
He has extensive experience with course planning, classroom scheduling and Banner software, having previously served since 2008 as an assistant director in Binghamton University's Enrollment Management Division. Hanford was responsible for identifying effective and efficient ways of managing student data and processes. In that capacity, he oversaw the support of the Banner student information systems and provided advanced assistance for faculty, staff, students and community members using features of the system. Hanford trained staff and developed Banner materials for the university's Information Technology Services and the Technology Training Center.
In 2008, he became assistant director in the Provost's Office at Binghamton University after serving one year as student systems specialist.
From 2005 to 2007, Hanford was a senior academic advisor in the university's Harpur College of Arts and Sciences.
He began his career in 2002 as operations manager for three years with Ahold USA Tops in Buffalo, N.Y.
Hanford, who has a Ph.D. in sociology from the University at Buffalo, also has taught sociology and criminology courses for SUNY Cortland's Sociology/Anthropology Department as an adjunct instructor since 2005.
A member of the American Sociological Association (ASA), New York State Sociological Association (NYSSA) and the National Academic Advising Association (NACADA), Hanford has presented his research at statewide and national academic conferences.
He served as a course developer and instructor in the Planning for Academic Success course at Binghamton University; adjunct instructor for several courses in his academic discipline at the University at Buffalo and Binghamton University; and instructor at Niagara County Community College in Sanborn, N.Y.
Hanford held a graduate assistantship in the General Education Program and was a graduate web developer in the University Libraries Educational Technology Center at the University at Buffalo. He earned a Bachelor of Arts and Master of Arts in Sociology from SUNY Oswego and University at Buffalo, respectively.
Binghamton University's Professional Employees Council honored Hanford with a Distinguished Service Award in 2007. He served as group organizer of the Juvenile Diabetes Research Foundation "Walk for the Cure" from 2002 to 2005.
He co-chaired SUNY Oswego's Class of 2000 Alumni Fundraising Committee and served on his alma mater's Reunion 2010 Committee.
He is married to Amy Hanford, assistant registrar at Binghamton University. They have a son, Michael.
---
Faculty/Staff Activities
Mark Dodds
Mark Dodds, Sport Management Department, recently co-authored a case study about issues facing an athletic department's ticket office with former colleague James Reese, now at Drexel University, and two others. This case study was accepted for publication by Case Studies in Sport Management online journal.
Gretchen Herrmann
Gretchen Herrmann, Library, served as a panelist commenting on issues related to an exhibition titled "Meta-Monumental Garage Sale" on Nov. 29 at the Museum of Modern Art (MoMA) in New York City. Joined by artists Coco Fusco and Anton Vidokle, Herrmann talked about her research of more than 25 years on the U.S. garage sale and later the panelists entertained smaller breakout discussions on various topics. Martha Rosler, the artist who created this exhibit, is known for her "art of the commonplace, art that illuminates social life." The exhibition consisted of an array of goods—including a Mercedes Benz without an engine, books, clothing, Christmas goods and intimate apparel for shoppers to buy. Many of the goods belonged to Rosler, but were largely supplemented by various donations with the intention that proceeds go to charity. Bargaining was encouraged and allowed purchasers to be photographed with their garage sale finds. The exhibition was live-streamed by several video cameras.
Also, Herrmann contributed to a lengthy question-and-answer session concerning women, work and community in the garage sale, titled "In Conversation: Gretchen Herrmann with Martha Rosler" that started off a series of articles on garage sales and related topics in the two issues of the museum-sponsored Garage Sale Standard. Access to the issues of the newspaper, photos of purchases and more information can be found at www.moma.org/interactives/exhibitions/2012/garagesale/
Denise D. Knight
Denise D. Knight, English Department, will present a talk titled "Charlotte Perkins Gilman on and in Italy" at the Transatlantic Women II Conference in June in Florence, Italy.
Peter M. McGinnis
Peter M. McGinnis, Kinesiology Department, was presented with an Award of Appreciation by Committee F08 on Sports Equipment, Facilities, and Playing Surfaces at the November meeting of ASTM International in Atlanta. ASTM was previously known as the American Society for Testing and Materials. The award was in recognition of his "leadership and guidance in the drafting and development of F2949 Specification for Pole Vault Box Collars." McGinnis is the chair of the F08.67 Subcommittee on Pole Vault Equipment.
Jerome O'Callaghan
Jerome O'Callaghan, associate dean of arts and sciences, recently had his review of Corey Brettschneider's new volume, When the State Speaks, What Should It Say? published in the Law and Politics Book Review, (LPBR) Volume 22, #11. The LPBR is an electronic publication of the American Political Science Association, distributed to 1,300 subscribers in 39 countries. Reviews are available online at www.lpbr.net.
Gregory D. Phelan
Gregory D. Phelan, Chemistry Department, served as part of the leadership team at the 2013 United States Association for Small Business and Entrepreneurship National Conference held Jan. 10-13 in San Francisco. He led breakout meetings for the International Entrepreneurship Special Interest Group.
Robert Spitzer
Robert Spitzer, Political Science Department, is the author of an article that was published in the Sunday Outlook Section of the Washington Post on Dec. 23 titled, "Five Myths About Gun Control."
Donna M. Videto
Donna M. Videto, Health Department, recently was selected as one of the American Association for Health Education (AAHE) fellows. Videto will be inducted as a fellow during the 2013 Annual American Alliance of Health, Physical Education, Recreation and Dance (AAHPERD) meeting at the AAHE Scholars' Presentation on Friday, April 26, in Charlotte, N.C.

Submit your faculty/staff activity