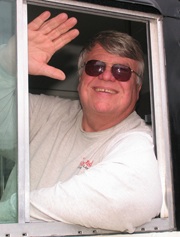 Campus Champion
Richard "Bear" Zurell is well known to the campus community as the friendly bus driver who connects with students and makes them feel welcome and secure. His genuine enthusiasm for students extends beyond the bus routes. An avid Red Dragon fan, he is an omnipresent figure at SUNY Cortland intercollegiate athletic contests.

Nominate a Campus Champion
---
Monday, Nov. 9
Resumé Writing Workshop: Corey Union, Room 209, 4:30-5:30 p.m.
---
Tuesday, Nov. 10
High School Leadership Day Conference: Corey Union, 9 a.m.-1:30 p.m.
---
Tuesday, Nov. 10
Veterans Day Ceremony: Old Main Brown Auditorium, 3 p.m.
---
Tuesday, Nov. 10
Service-Learning Talk: "Planning and Evaluating Service-Learning Projects," Susan Wilson, recreation, parks and leisure studies, Corey Union, Room 209, 3-4 p.m.
---
Tuesday, Nov. 10
Walls Panel Discussion: "Wall Breaking and Building in Iran, China and Germany," Brockway Hall Jacobus Lounge, 4:30 p.m.
---
Tuesday, Nov. 10
Native American Film Series: "Frozen River," award-winning film about illegal immigrant smuggling, Sperry Center, Room 204, 7 p.m.
---
Wednesday, Nov. 11
Veterans Day: Classes are in session, offices are closed.
---
Wednesday, Nov. 11
Admissions Open House: Park Center, 9 a.m.
---
Wednesday, Nov. 11
Study Abroad Fair: James M. Clark Center for International Education, 11 a.m.-1 p.m.
---
Wednesday, Nov. 11
Sandwich Seminar: "Germans, European Sport and SUNY Cortland Connected," Aaron Zipp, sport management, and German exchange students, Brockway Hall Jacobus Lounge, 12:30-1:30 p.m.
---
Wednesday, Nov. 11
Wellness Wednesday: "Wellness and Restorative Justice," Mecke Nagel, philosophy, and Nanette Pasquarello, judicial affairs, Corey Union Exhibition Lounge, 7 p.m.
---
Thursday, Nov. 12
Leadership Conference: "Fire It Up: Lead the Way to Change," Corey Union, 8:30 a.m.- 1:30 p.m.
---
Thursday, Nov. 12
Sandwich Seminar: "Sport as a tool for AIDS education in Africa," Kevin Heisey, sport management, Brockway Hall Jacobus Lounge, noon-1 p.m.
---
Thursday, Nov. 12
Untold Stories Movie Series: "The War on Democracy," a documentary on the Israel-Palestine conflict and the U.S. media that report it, Old Main Brown Auditorium, 7 p.m.
---
Thursday, Nov. 12
Performance: "Taikoza," featuring ancestral Japanese Taiko drums; Dowd Fine Arts Center Theatre, 7 p.m.
---
Friday, Nov. 13
Cortaca Mug: All night alcohol/drug-free party, Interfaith Center, 7 p.m., continues through 5 a.m. on Nov. 14.
---
Saturday, Nov. 14
Children's Museum Workshop: "Nature Nook Series" program called "Insect Circus," O'Heron Newman Hall, 8 Calvert St., Cortland, 10 a.m.-1 p.m.
---
Sunday, Nov. 15
College Singers Concert: "Country Livin'," songs from Broadway musicals about rural America, Dowd Fine Arts Center Theatre, 2 p.m.
---
Tuesday, Nov. 17
Faculty Senate Meeting: Brockway Hall Jacobus Lounge, 1:15 p.m.
---
Tuesday, Nov. 17
International Education Expo: "A Showcase of International Education Endeavors Part I," Brockway Hall Jacobus Lounge, 4:30 p.m.
---
Tuesday, Nov. 17
College-Community Orchestra Concert: Dowd Fine Arts Center Theatre, 8 p.m.
---
Wednesday, Nov. 18
Workshop: Union Matters Workload Workshop sponsored by UUP, Corey Union Function Room, 10 a.m.
---
Wednesday, Nov. 18
Study Abroad Fair: Clark Center for International Education faculty advocates and study abroad program alumni will be available, Corey Union, 11 a.m.-1 p.m.
---
Wednesday, Nov. 18
Sandwich Seminar: "Teaching the World: The Great Identity-Pedagogy Intersect," Syed Pasha, communication studies, Brockway Hall Jacobus Lounge, 12:30-1:30 p.m.
---
Wednesday, Nov. 18
Lecture: "How Will Arctic Warming Affect the World's Fastest Glacier? New Findings from Greenland," David Barclay, geology, Bowers Hall, Room 109, 7 p.m.
---
Thursday, Nov. 19
Women's Brown Bag: Women faculty, staff and graduate students are invited to meet, share ideas and develop campus networks, Corey Union, Room 209, noon.
---
Thursday, Nov. 19
Untold Stories Movie Series: "Breaking Ranks," featuring testimony from Iraq War veterans who have deserted the military to oppose the current wars, Old Main Brown Auditorium, 7 p.m.
---
Thursday, Nov. 19
Sandwich Seminar: "SUNY Cortland's Belize Zoo Project," Tom Pasquarello, political science, Brockway Hall Jacobus Lounge, noon-1 p.m.
---
Thursday, Nov. 19
Global Workshop Skills: "How to Succeed in the Global Economy," Lynne Rosansky, Levin Institute, and William Skipper, sociology/anthropology, Brockway Hall Jacobus Lounge, 4:30 p.m.
---
Saturday, Nov. 21
Children's Museum Workshop: "Nature Nook Series" featuring hands-on nature-oriented activities, led by Susan Stratton, childhood/early childhood education, Children's Museum, ground floor of O'Heron Newman Hall, 8 Calvert St., Cortland, 10 a.m.-1 p.m.
---
Saturday, Nov. 21
Relay for Life: Lusk Field House, 6 p.m., continues through 6 a.m. on Saturday, Nov. 22.
---
Sunday, Nov. 22
Choral Union Concert: Fall concert to be performed at St. Mary's Church, Cortland, 3 p.m.
---
---
2009 New York Jets Training Camp Generates $4.26 Million Locally
11/03/2009
The New York Jets 2009 Summer Training Camp attracted 34,000 spectators and generated $4.26 million in economic activity in Cortland County, according to a study released on Nov. 3 by three SUNY Cortland faculty members.

The report, which was prepared by SUNY Cortland Associate Professors of Economics Kathleen Burke and Timothy Phillips along with Assistant Professor of Geography Wendy Miller, involved surveys of training camp visitors as well as local business owners conducted in connection with the July 31-Aug. 20 professional football training camp on the SUNY Cortland campus.

"I am absolutely delighted to learn the wonderful news about the Jets impact on the economy of central New York," said SUNY Cortland President Erik J. Bitterbaum. "One of the reasons we pursued the training camp was the positive economic impact we thought it would have locally. The results of the study verify that it was the right thing to do."

"We also made a decision to fund the study because we wanted to be accountable to the state of New York for helping to bring the Jets camp here. We wanted to be able to accurately report the effect of the training camp on the local economy."

"On April 20, 2009, SUNY Cortland became the Official University Partner of the New York Jets by signing an agreement to host the Jets 2009 Summer Training Camp on the Cortland campus," the researchers explained in their study. "This partnership set into motion a collaborative effort between the Cortland community and the College to ensure a welcoming environment not only for the Jets players, coaches and staff, but for the thousands of visitors that would come to get an up-close view of the New York Jets as they prepared for the 2009 season."

"The money spent by these visitors injected new dollars into our local economy," noted the researchers, who used a "total value method" to calculate the impact this spending had on the local economy.

The researchers first determined the total direct expenditures, that is, the spending by SUNY Cortland and the Cortland community due to the presence of the Jets along with the spending by the visitors attending the Camp. They then used RIMS II, an input-output analysis obtained through the Bureau of Economic Analysis, to come up with a multiplier of 1.775 to gauge the indirect effect that spending had on the local economy.

"For every dollar expended, that dollar has a reoccurring impact on the economy due to its re- expenditure within the local community," wrote the researchers. "This impact is called the multiplier effect."

Overall, training camp visitors spent more than $1.85 million, creating an economic impact of more than $3.26 million and accounting for 76 percent of the overall economic impact in Cortland County. SUNY Cortland's expenditures of $546,000 in direct spending created an economic impact of $957,000 or 24 percent of the total. The remaining one percent stemmed from the Cortland community's $25,000 to help prepare for hosting the Jets camp.

"The direct expenditures by SUNY Cortland and the Cortland Community were provided to us by each group, respectively. In order to determine the direct spending of the spectators, however, a survey was designed and distributed outside the gate at the Jets Training Camp at both the morning and afternoon sessions. Our survey accounted for 8,712 individuals who attended the camp. Sixty-eight percent of these visitors were adults and 32 percent were children."

These visitors came from two Canadian provinces and 30 U.S. states, with the vast majority - 90 percent - coming from New York where 58 of the 62 New York counties were represented. New Jersey, Pennsylvania, Connecticut, Florida, North Carolina and Ontario, respectively, produced the most out-of-state visitors.

Cortland County residents accounted for 24 percent of the visitors to training camp. Residents of the counties adjacent to Cortland - Broome, Cayuga, Chenango, Madison, Onondaga, Tioga, and Tompkins -comprised 44 percent of the total camp visitors. Twenty-three percent came from other New York counties and nine percent travelled from outside the state.

Visitors' average spending on retail was $36. However, these dollars in retail spending were predominantly spent inside the Jets merchandise tent at the training camp.

"All revenues from these purchases went to the Jets and not to Cortland County, thus these retail expenditures were not included in the overall impact," the researchers stated. "Furthermore, all expenditures by residents of Cortland County were removed from the calculations. These dollars would presumably be spent in Cortland County, that is, these dollars are not new money being introduced into our community."

"Per person, average spending on food was $27 per day which accounted for 36 percent of the overall visitors' expenditure, while gasoline expenditures, an average of $29 per day, accounted for eight percent and hotel expenditures accounted for two percent."

In all, 12 percent of the visitors surveyed reported that they stayed over for at least one night. Of those who did, 66 percent lodged in a hotel, bed and breakfast or nearby campground. Revenue for the local hotels (in the aggregate) increased 6.4 percent in August 2009 as compared to August 2008. Furthermore, hotel occupancy increased nearly two percent as compared to August 2008.

Visitors from counties adjacent to Cortland County contributed $1.09 million, or 59 percent of the direct spending. Visitors from other counties in New York State spent $556,416 or 30 percent of the direct spending. Out-of-state visitors spent $204,019 in the Cortland community, representing 11 percent of the total figure.

With regard to increased economic impact on Main Street, some 60 percent of the pubs and bars, 46 percent of the restaurants and 28 percent of the retail businesses increased their inventory in preparation for the Jets camp.

"This increase in inventory paid off," noted the study. "The pubs and restaurants reported the greatest increase in customers compared to retail stores and other businesses. Eighty percent of the pubs and bars saw an increase in customers while 46 percent of the restaurants reported the increase. Retail and other types of businesses on Main Street did not see an appreciable increase in customers while the Jets were in town."

The report pointed out that the training camp "brought the community together with a single purpose, to welcome the NY Jets to Cortland in the most professional and hospitable way possible."

Toward that end, a community group was formed with representatives from the Cortland County Chamber of Commerce, the BDC/IDA, the Convention and Visitors Bureau, the Cortland Regional Sports Council, the Cortland County Innkeepers Association, the Tompkins County Convention and Visitors Bureau, the city of Cortland, and Cortland County.

The group spent a total of $24,472 as part of the training camp preparations. Thirty eight percent, or $9,472, was devoted to marketing - decorative flags and banners, brochures and a Web site for visitor information. Thirty-six percent, or $9,000, was spent on services - portable bathrooms, acquiring use of an auxiliary lot and shuttle service. The group spent $6,000, or 24 percent, on signage to help direct visitors to the training camp. One percent, $340, accounted for construction - flagpoles, painting materials and the corresponding labor.

SUNY Cortland spent $545,604, of which $410,000 was an Empire Development Grant from the State of New York, to host the Jets. The team used several College facilities in addition to the Stadium Complex, e.g., Studio West, Glass Tower Hall, Neubig Hall, West Campus Apartments, Park Center Alumni Arena. The largest SUNY Cortland expenditure, $240,000 or 44 percent, was devoted to construction, much of which was targeted toward improvements in the Route 281 lot and the entrance on Lankler Drive.

Lastly, the report noted the intangible benefits to SUNY Cortland and the community that resulted from the Jets training camp, such as the free daily media exposure in the nation's number one market, New York City, and in national outlets such as ESPN and Sports Illustrated.

Tangible benefits to SUNY Cortland include the many improvements to the College's athletic fields, marketing opportunities at the Meadowlands Stadium and at the Jets headquarters in Florham Park, N.J., internships for its students, access to players and coaches during training camp, and Super Bowl tickets and Jets memorabilia that will be raffled to generate funds for scholarships.
SUNY Trustee Stephen J. Hunt '72 to Speak at Leadership Conference on Nov. 12
10/20/2009
Stephen J. Hunt, a member of the SUNY Board of Trustees, will give the keynote address on Thursday, Nov. 12, as part of SUNY Cortland's "Fire It Up: Lead the Way to Change" Leadership Conference.
Drawing on his 35 years of experience in the public and private sector, Hunt will discuss the importance of leadership development in today's rapidly changing global community from 12:30-1:15 p.m. in the Corey Union Function Room.
Presented by the College's Institute for Civic Engagement (ICE), the one-day conference runs from 8:30 a.m. to 1:30 p.m. in the College's Corey Union. Geared to students, community members, faculty and staff, the day's presentations are free and open to the public, but registration is required. The full schedule, online registration form and a complete list of presenters are available on Cortland's ICE Web site at: www2.cortland.edu/programs/civic-engagement/Fall_2009_Leadership_Conference/.
The conference launches SUNY Cortland's Building Community Leaders project, for which SUNY Cortland received a $247,000 federal grant from the Fund for the Improvement of Post-Secondary Education last spring with the help of U.S. Rep. Michael A. Arcuri (D-Utica, N.Y.).
"It is very exciting to be hosting this inaugural event in our Building Community Leaders project," said Christopher Latimer, associate director of the ICE and conference coordinator. "We are hoping to inspire and motivate all those who attend to participate actively in improving their communities."
The congressionally directed funding underwrites a three-year initiative to develop a leadership program at the College for the next generation of community leaders. Students in this program develop the self-awareness and confidence to seek out and assume leadership roles locally, in their own communities, the state and the nation.
A 1972 SUNY Cortland graduate, Hunt was appointed by Gov. George Pataki in 1996 to chair SUNY Cortland's College Council. As chairman through 2005-06, he was instrumental in obtaining funding for the SUNY Cortland Stadium Complex, the first major facility to be constructed at the College since 1973. In 2003, he led a nationwide search that resulted in the selection of Cortland's current president, Erik J. Bitterbaum. He also served on the search committee for SUNY chancellor Nancy L. Zimpher.
Hunt, of Katonah, N.Y., is currently the president of Seven Valley Associates, a real estate consulting firm. Previously, he served as president and CEO of the New York State Housing Finance Agency (HFA) and the State of New York Mortgage Agency (SONYMA). Appointed to the state's affordable housing finance agencies by Gov. Pataki in May 1995, he served until December 2006.
The conference also features a morning plenary session and workshops.
• Plenary speakers Tom Gallagher, the Cortland mayor, and Tom Young, the former mayor of Syracuse, will present "Make an Impact in Public Service: A Community Career Panel." These local community leaders will offer insights into why community service is important and share strategies for getting into the field of community service.
Workshops include the following sessions from which participants may choose:
• Mariana Lebron, the founder and consultant of Soul Vision, will present "The Power of You: Social Change in Action." In this workshop, participants will be introduced to the social change model of leadership development. Currently enrolled as a doctoral student with a focus on strategic change management in the Martin J. Whitman School of Management at Syracuse University, Lebron's interests lie in organizational change management in regards to corporate social responsibility, corporate governance and executive compensation. Often hired for change-agent tasks, the company she founded in 2008 is designed to provide educational services to organizations in the areas of leadership development and strategic change management. She has spoken to regional and national groups for 15 years on topics including leadership development, social change and diversity advocacy, outreach, academic-student affairs collaboration and the first year experience. Lebron has received numerous awards and honors for her leadership.
• Joel McCarthy, associate dean of students at Wells College, will present a workshop titled "Anatomy of an Effective Leader." McCarthy will provide an overview of the many qualities society admires in a good leader and discuss how individuals can assess their own personal strengths and challenges. McCarthy has a strong background in leadership development and training and has taught leadership courses at Syracuse University focused on the social change model for leadership development. He has presented at both regional and national conferences on topics of leadership.
• SUNY Cortland students from the Political Science and Education clubs will offer their stories and ideas for developing "Skills for Active Student Leadership."
• Mac M. Knight, principal at Cortland Junior-Senior High School, will discuss "Understanding Global Leadership: Building Bridges across the Multi-Cultural Divide." Leadership success is unattainable without intercultural competence and cross-cultural adaptability, according to Knight. His workshop provides participants with the tools to develop leadership skills that allow them to function more effectively in this culturally diverse society by building bridges of understanding.
The conference is sponsored by SUNY Cortland's ICE, the Fund for the Improvement of Post-Secondary Education, Leadership Cortland, SUNY Cortland AmeriCorps, The Corporation for National and Community Service and the Cortland County Youth Bureau.
For more information, contact Latimer at (607) 753-4802.
---
Capture the Moment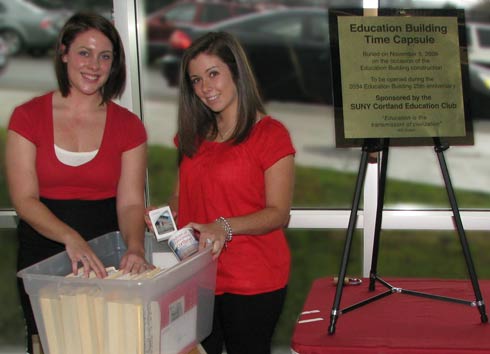 SUNY Cortland Education Club officers Cari Scoppa, pictured on the left, and Juliann Lykos, place the final items into one of two bins for the Education Building and Child Care Center time capsule. The Club collected historical items, letters from SUNY Cortland presidents and alumni, textbooks and technological items for the capsule, made of wood from the Cornish Hall renovation. A ceremony was held on Nov. 5. The time capsule will be interred in an Education Building wall and will be opened in 2034.
---
In Other News
SUNY Cortland Receives $80,000 ARRA Grant for Lusk Field House Lighting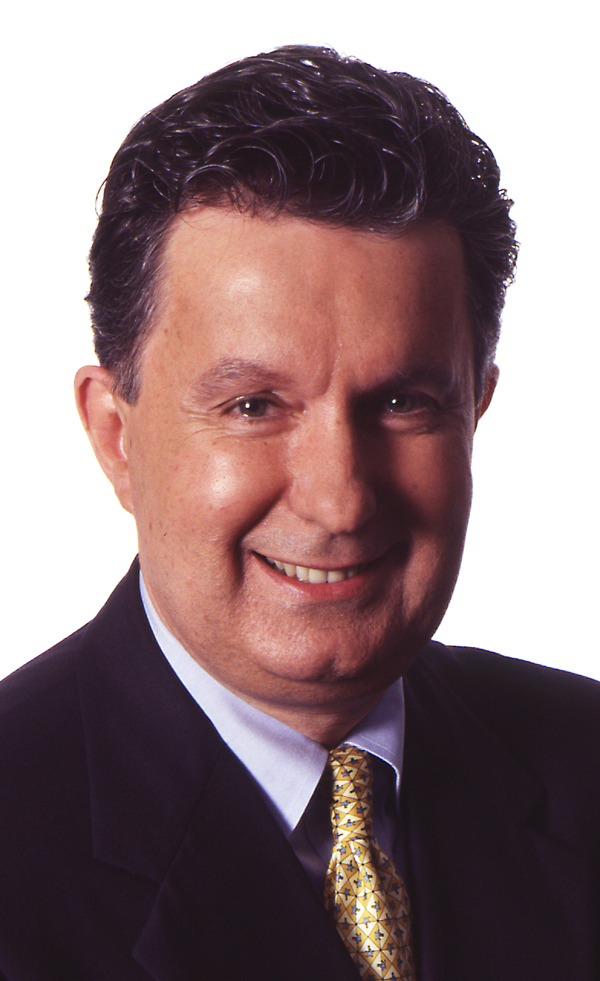 11/04/2009
SUNY Cortland was the lone Central New York public college or university to receive first round funding through the American Recovery and Reinvestment Act (ARRA) State Energy Program in October.
The College received an $80,000 grant and will supply an additional $20,000 from its own funds to replace the lighting in Lusk Field House. The move will save SUNY Cortland an estimated $21,700 annually through reduced electricity costs, explained Jeff Lallas, the College's director of facilities planning, design and construction.
"We will be replacing 200 metal halide lights with 150 high-efficiency T-5 florescent fixtures," he said.
The new lights are part of a major rehabilitation of Lusk Field House set to start in Spring 2010 and be completed by the beginning of the Fall 2010 semester in late August.
The College will replace the field house floor, install a new vestibule and upgrade the heating and the locker rooms.
Lusk Field House is one of 87 energy conservation projects across New York receiving a combined $24 million in ARRA funding to implement energy efficient, renewable energy and clean-fleet projects, Gov. David Paterson announced on Nov. 2.
These projects will reduce energy and operating costs by more than $6.5 million annually and fully return the initial investment in just over five years, added the governor.
According to a release from the Governor's Office, the projects, which were competitively selected under the State Energy Program, represent the first step of funding from a program that will total $74 million. Additional awards are expected before the end of the year. Measures funded include installation of lighting and lighting controls, solar photovoltaic systems, high efficiency biomass boilers, solar thermal and small wind generators and alternative-fuel refueling stations and vehicles. Award recipients include municipalities, public schools, universities and colleges, hospitals and not-for-profit agencies.
More than 427 proposals were received by New York State Energy Research and Development Authority (NYSERDA) and evaluated on a competitive basis. Primary selection criteria included technical viability, cost-effectiveness, demonstration of compliance with program requirements and cost sharing. Each awardee must still successfully enter into contract and meet all ARRA requirements prior to funding being released.
The American Recovery and Reinvestment Act of 2009 is an economic stimulus package enacted by Congress in February 2009.
SUNY Cortland and Onondaga County Health Department Partner to Control Tobacco Use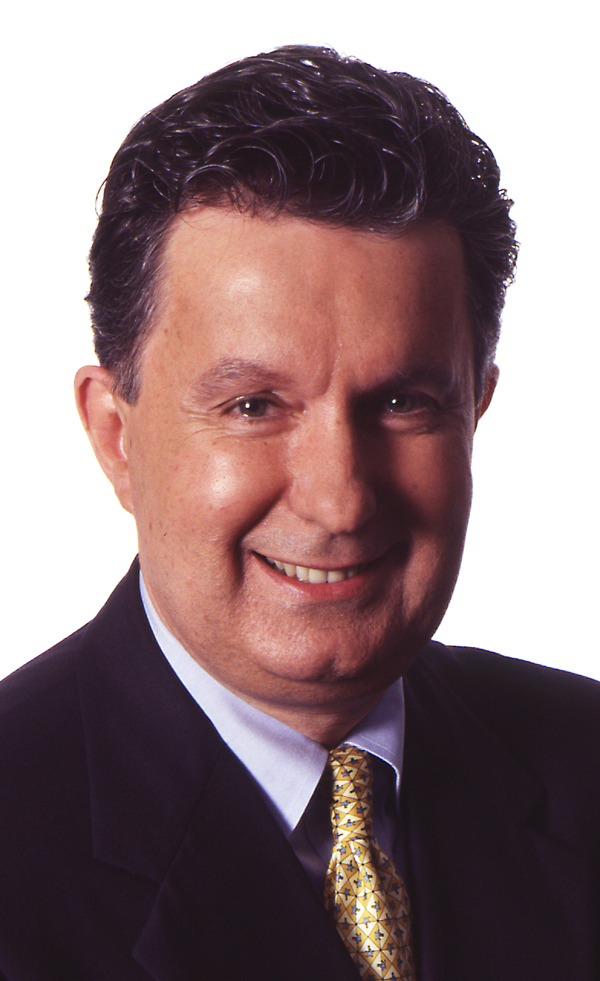 11/06/2009
In an effort to reduce smoking among college students, SUNY Cortland will partner with the Onondaga County Health Department (OCHD) through the Colleges for Change (C4C) program aimed at limiting where and how tobacco products are used, promoted, advertised and sold. The program also advances local action to prevent and reduce tobacco use.

Administered by the OCHD and funded by New York State, C4C was developed in response to national data showing that 18-25 year olds have the highest rates of tobacco use. Since the 1998 passage of the Tobacco Master Settlement Agreement between the largest tobacco companies and the attorneys general of 46 states, the 18-25 year-olds also have formed the youngest legal market for the tobacco industry to target.

"The program will work to establish relationships with members of the Cortland community," said Cathy Smith, a health educator at SUNY Cortland. "First we will establish a Tobacco Advisory Committee and a Student Advocacy Group. Our first efforts will be to evaluate the campus community to better understand student, employee, administrator and community member attitudes regarding the adoption of tobacco-free policies," said Smith. "We will talk to student organizations, off-campus housing, community businesses, and the College campus."

"Moving toward a smoke-free campus will allow SUNY Cortland to be compliant with the American College Health Association's most recent guideline regarding tobacco use which recommends that college campuses be 'diligent in their efforts to achieve a 100 percent indoor and outdoor campus-wide tobacco-free environment,'" added Devin Coppola, M.D., the SUNY Cortland campus physician.

Commissioner of Health for Onondaga County Cynthia Morrow, M.D., views the SUNY Cortland and OCHD cooperative effort as an exciting opportunity for strengthening tobacco control on the campus and in the community.

"The partnership is an excellent way to actively engage college-age adults to address young adult tobacco use and exposure to secondhand smoke," she noted.

C4C directs numerous evidenced-based initiatives focusing on changing social norms around tobacco use in the college campus environment. These include:
"No Thanks, Big Tobacco": Tobacco companies have a long history of sponsoring events, both on and off campuses, and contributing to the arts and not-for-profit organizations. C4C will work to end tobacco company sponsorship both on and around the SUNY Cortland campus.
Smoke-Free Housing: While New York law protects indoor workers from secondhand smoke, individuals' rights to breathe clean air in their residences have been vastly overlooked. C4C will work to encourage off-campus apartment complexes and other multi-unit housing properties where students reside to adopt written smoke free policies.
Tobacco-Free/Smoke-Free Outdoors: Communities across the country and New York State are implementing ordinances and laws prohibiting smoking in outdoor venues in the interest of limiting exposure to secondhand smoke and lessening the appeal of smoking. C4C will focus on changing policies or passing ordinances related to the use of tobacco products on the college campus and outdoor areas in the Cortland community.
Point of Sale: C4C will encourage the college campus to adopt a written policy banning the sale of tobacco products on campus.
For more information, contact Cathy Smith at (607) 753-2066 or Katelyn M. Upcraft, public health educator, Tobacco Control Program, at (315) 435-3280.
Regional High School Students Attend Leadership Conference Nov. 10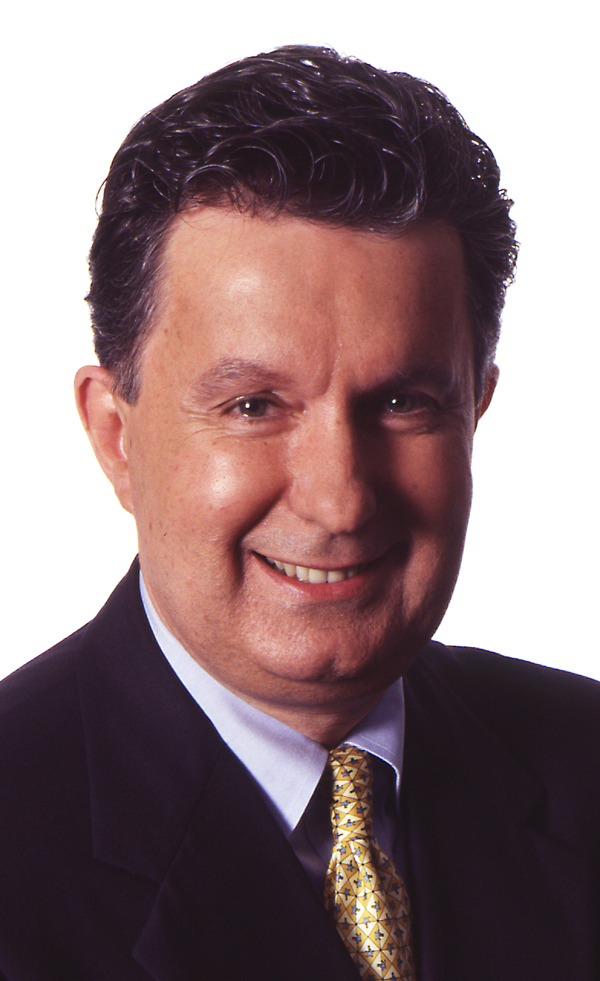 11/04/2009
Approximately 175 students from 15 area high schools who are interested in learning more about leadership skills will attend the 14th annual High School Leadership Day Conference on Tuesday, Nov. 10. The conference sold out in October.
Sponsored by the Center for Educational Exchange (CEE), the event will take place from 9 a.m.-1:30 p.m. in Corey Union.
The conference is designed for students in grades 9-12, school counselors, club advisors and coaches. Attendees will participate in a variety of interactive workshops, meet students and advisors from other schools and be inspired by leaders from a variety of career backgrounds.
The theme for this year's conference is "Leaders Wear Many Hats." A variety of activity-based workshops will challenge students to think about the many hats worn by or roles of successful leaders. There is also a workshop to address the interests of high school advisors.
New this year is a keynote address titled "Student Leaders Need to Model Responsible Driving Habits," by SUNY Cortland Senior Lindsay Rowley, a communication disorders and sciences major from Cooperstown, N.Y. Rowley lost three high school classmates in driving accidents and became an advocate for driver education programs. Her presentation poignantly illustrates how her friends and too many other young lives are cut short in tragic driving accidents most often due to inexperience and/or distracted driving. Rowley was recently interviewed by Girls' Life magazine and USA Today.
Rowley also will co-present three leadership workshops with Van Flanigan, vice president/general manager at Virtual Driver Interactive from Atlanta, Ga. Students will have the opportunity to test drive a desktop multimedia driver trainer simulator that can evaluate 80 critical driving skills.
Local public school educators who will present workshops are: Port Byron (N.Y.) High School representatives, including principal Shawn Bissetta, teacher Angie Hargreaves and several Apex high school student leaders; and Tompkins-Seneca-Tioga BOCES Youth Development Student Assistance Services representatives including Specialists Jennifer Astles and Meredith DePol and Director Amanda Verba.
Also presenting are Pam Strausser, president of Cosmos Hill Associates and senior human resource consultant at the Department of Organizational Development at Cornell University, and LEAD! students from Cortland's junior and senior high schools and Homer High School.
SUNY Cortland's Mary Kate Boland, campus activities, and Louis Larson, career services, also will present along with several SUNY Cortland students.
For more information, contact CEE at (607) 753-4704 or visit the CEE Web site and select the Programs for High School Students link.
Veterans Day Ceremony Set for Nov. 10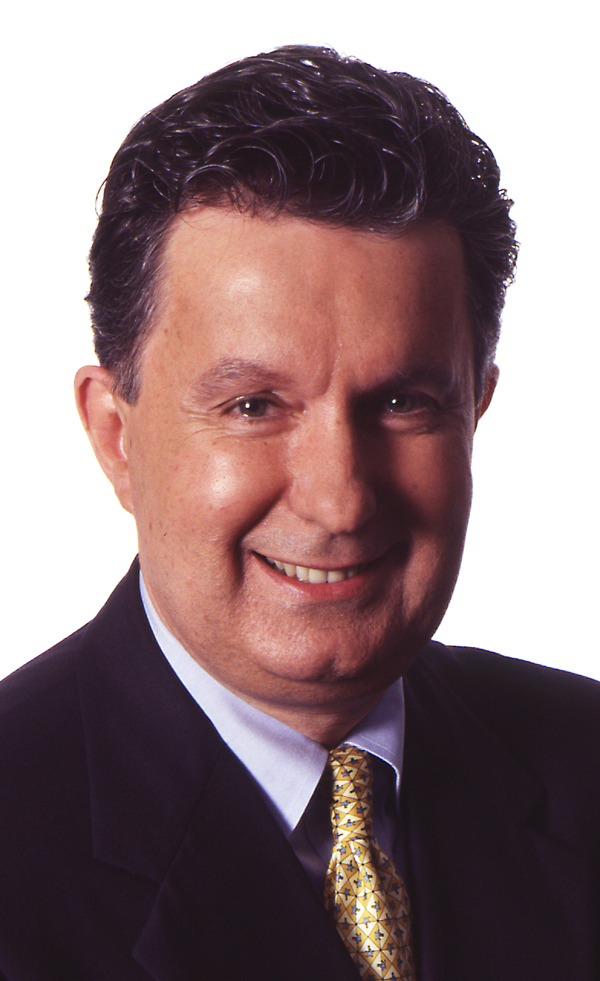 11/04/2009
U.S. Army Reserves Major Richard Brown '90 will be the guest speaker at a Veterans Day Ceremony that will be held on Tuesday, Nov. 10. Sponsored by the President's Office, the ceremony will begin at 3 p.m. in Old Main Brown Auditorium.
The ceremony and the reception immediately following in the Old Main lobby provide an opportunity to thank veterans from the SUNY Cortland faculty, staff, alumni and student bodies, as well as veterans from the Cortland community and surrounding area, for their service. A reception will follow in the Old Main Lobby. Both are free and open to the public.
Vice President of Student Affairs Greg Sharer will be master of ceremony. Gerri Smith, Kinesiology Department, will lead the Pledge of Allegiance. Army ROTC student Todd Staiger, a history major from Dryden, N.Y., will read "What is a Veteran?"
Brown, who joined the military in 1988 and received his Bachelor of Arts in Sociology from SUNY Cortland in 1990, will give a firsthand account of the toll a life in the military takes on the families. An ROTC instructor, he recently returned from his second tour in Iraq since 2004 as a U.S. Army reservist.
"There's a heightened awareness of the cost to veterans, especially during wartime, but what we fail to recognize is the toll this service takes on the families. Parents worry, spouses worry, children and friends worry. A soldier volunteers for service but the entire family gets drafted. They get pulled into this whether they like it or not."
Brown has been a soldier for 20 years and has been married for four years. He has a daughter, 12, and a son, 2.
"My time in Iraq was a very long year for my wife," he says. He left for Iraq on the date of his third wedding anniversary in October 2008. He returned to Cortland in September and began working in early October. In 1999, Brown attended SUNY Cortland to complete his professional semester with Roger Sipher, professor emeritus of history, with the intention of teaching social studies at a New York high school. As he searched for his first teaching job, Brown met the professor of military science at Cornell University. He was immediately hired as one of the ROTC program's leadership development officers, and has worked as an ROTC instructor at Cornell since 2000.
SUNY Cortland's ROTC program is in partnership with Cornell University, the host school. The College currently has six cadets enrolled in Air Force and Army programs at Cornell.
SUNY Cortland has about 32 staff members, faculty and emeriti faculty who have identified themselves as serving in the military in some capacity. In addition, nearly 70 students are enrolled through the following military programs:
Montgomery GI Bill - Active Duty Chapter 30: The chapter includes 18 students, 13 male and five female, plus one student who is eligible but is using his New York State Tuition Benefit. Seventeen are undergraduates and two are graduate students.
Montgomery GI Bill - Selected Reserve Chapter 1606: The Selected Reserve includes the Army Reserve, Navy Reserve, Air Force Reserve, Marine Corps Reserve, Coast Guard Reserve, Army National Guard and Air National Guard. Sixteen students, 13 undergraduates and two graduate students, were signed up at the start of the semester. However, one was called to active duty prior to the start of classes. Twelve of the reservists are male and three are female.
Reserve Educational Assistance Program (REAP) Chapter 1607: The REAP program helps qualify certain reservists who were activated for at least 90 days after Sept. 11, 2001, for education benefits or for increased benefits. Currently two male students and one female student attend Cortland through this program. Two are undergraduates and one is a graduate student.

The Post-9/11 GI Bill Chapter 33: This program is for individuals with at least 90 days of aggregate service on or after Sept. 11, 2001, or individuals discharged with a service-connected disability after 30 days. One must have received an honorable discharge to be eligible. The Post-9/11 GI Bill became effective for training on Aug. 1, 2009. The program allows service members, including officers or enlisted personnel, active duty military members or Selected Reservists, to transfer unused education benefits to immediate family such as a spouse and children. The service member must have at least six years of service, and commit to an additional four years of service in order to transfer benefits to a spouse or child.
The College currently has a dozen Chapter 33 participants with three or four more pending Veterans Administration (VA) approval. The 11 undergraduate students and one graduate student include 10 veterans and two dependents of veterans who received a parent's transferred eligibility.
Chapter 31 (VocRehab): SUNY Cortland currently has one undergraduate and one graduate student in this program, which is also a VA benefit.
Chapter 35 Survivors' and Dependents' Educational Assistance Program (DEA): Through this program approximately 16 students receive benefits under a parent who is deceased or disabled.
For more information, contact the President's Office at (607) 753-2201.
SUNY Cortland Hosts Second Fall Open House on Nov. 11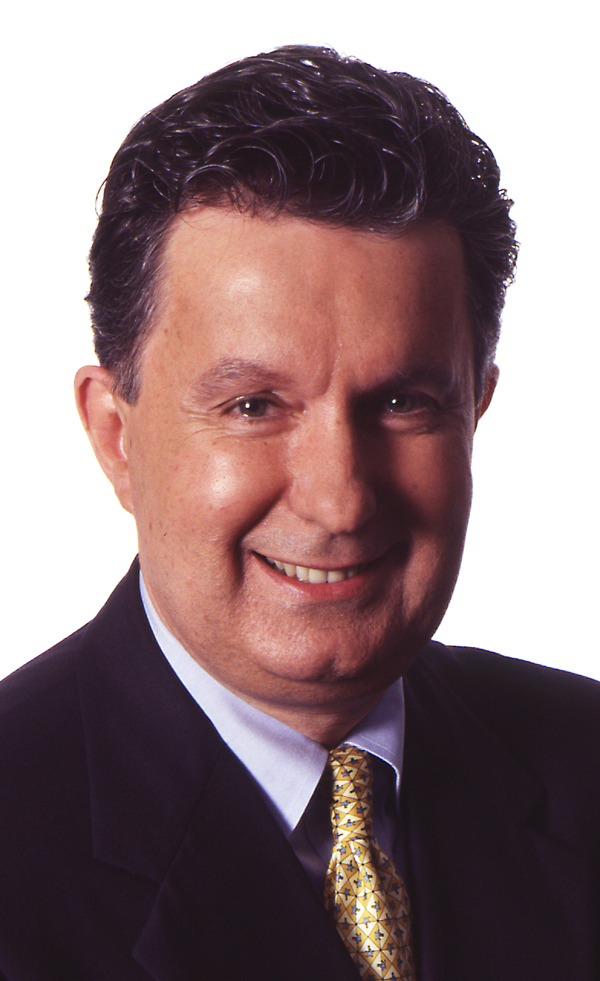 10/28/2009
Approximately 700 prospective college students are expected to spend a day visiting academic departments, touring the campus and talking to faculty and students during the second SUNY Cortland Fall Open House on Veterans Day, Wednesday, Nov. 11.
The College will show off its campus on a regular day of classes to potential students who missed the first Fall Open House, attended by 920 students and their family members on Oct. 12, said Admissions Director Mark Yacavone.
Faculty, staff and students from academic departments and student service offices will be available to meet with visitors throughout the program. Additionally, guests may tour the campus and eat in the dining facilities.
The open houses allow visitors the opportunity to experience the campus by interacting directly with students, faculty and staff. The visitors have made prior reservations with the Admissions Office to be on campus that day.
The program will formally begin at 10 a.m. in the Park Center. An Academic Fair, featuring department faculty, and a Student Services Fair, with student services representatives, will take place in Park Center Corey Gymnasium from 10 a.m.-noon. At 12:30 p.m., students are encouraged to proceed to their chosen academic department offices for more information and a tour.
Guided tours of the campus and residence halls will run from 11 a.m.-2:30 p.m. Participants will meet in the Corey Union Function Room.
Honors Program Coordinator Arnold Talentino will offer an overview of the College's Honors Program at 11:45 a.m. in Corey Union, Room 209. Assistant Professor of Biological Sciences Theresa Curtis will give a presentation on pre-medical advisement at 1 p.m. in Bowers Hall, Room 239. Special sessions on admissions, financial advisement, athletics, dining services and residential services also will be offered that day. For details, visit the Web site at cortland.edu/admissions.
Parking for the Open House visitors will be provided at Studio West and the Route 281 parking lot, which features shuttle bus service to Park Center.
Yacavone noted that the fall format is much different from the Spring Open House, where the majority of the visitors have already been admitted and are in the process of deciding to attend SUNY Cortland. By contrast, at the Fall Open House, the visitors get to see the campus while the students are in class.



Taikoza Musicians Perform in Japanese Tradition on Nov. 12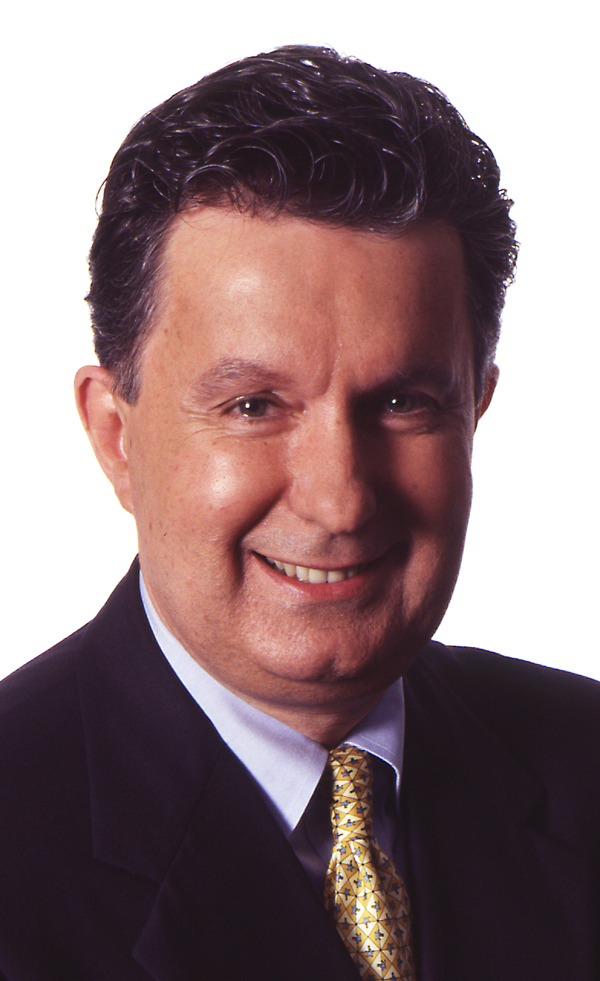 10/20/2009
The Taikoza drum group will offer the thunderous rhythms of ancestral Japanese Taiko drums and the magical sounds of bamboo flutes during a concert on Thursday, Nov. 12, at SUNY Cortland.
Presented by the College's Campus Artist and Lecture Series (CALS), the internationally acclaimed performers will begin at 7 p.m. in the Dowd Fine Arts Center Theatre.
Admission is $3 for SUNY Cortland students and $5 general admission. Children 10 and under will be admitted free. Tickets may be obtained through the Campus Activities and Corey Union Office, Corey Union Room 406, or at the door one hour prior to the performance. For more information, call (607) 753-5574.
Founded in 1995 by Marco Lienhard, a native of Switzerland who was a professional taiko player in Japan, this professional Japanese traditional music and dance group has dazzled audiences worldwide with its electrifying performances.
"Taikoza has created an original and high-energy sound that transcends national boundaries," noted a reviewer from Arts for Learning, an organization that promotes the arts for best practices in education.
Featuring performances on a six-foot-long ancestral Taiko drum, the program artfully blends its bold and vibrant sound with colorful dances and soulful melodies played on bamboo flutes. Traditional costumes and dynamic motion are geared to entertain audiences of all ages. The group has appeared on television programs including the History Channel's "History vs. Hollywood" and ESPN's "The Battle of the Giants."
Taikoza participates in community Asian Festivals throughout the East Coast. Past events have included Cherry Blossom Festivals at the Brooklyn Botanic Garden in New York, N.Y., and Washington, D.C., as well as the Beale Street Festival in Memphis, Tenn. The group has performed at corporate events, colleges, high schools and grammar schools in the U.S. Members conduct educational and participatory workshops for schools in the New York area for various cultural organizations such as Young Audiences, Arts Connection, Lincoln Center Institute and Symphony Space. Taikoza has toured in Europe, Japan, Canada and Mexico.
Taikoza appears by arrangement with MCM Arts & Entertainment. The event is supported by the student activity fee, Auxiliary Services Corporation and the Cortland College Foundation. For more information about Taikoza, visit the band's Web site at www.taikoza.com. For information about this or other CALS events, visit the CALS 2009-10 Web site at www2.cortland.edu/events/cals.
College Council Meets Nov. 16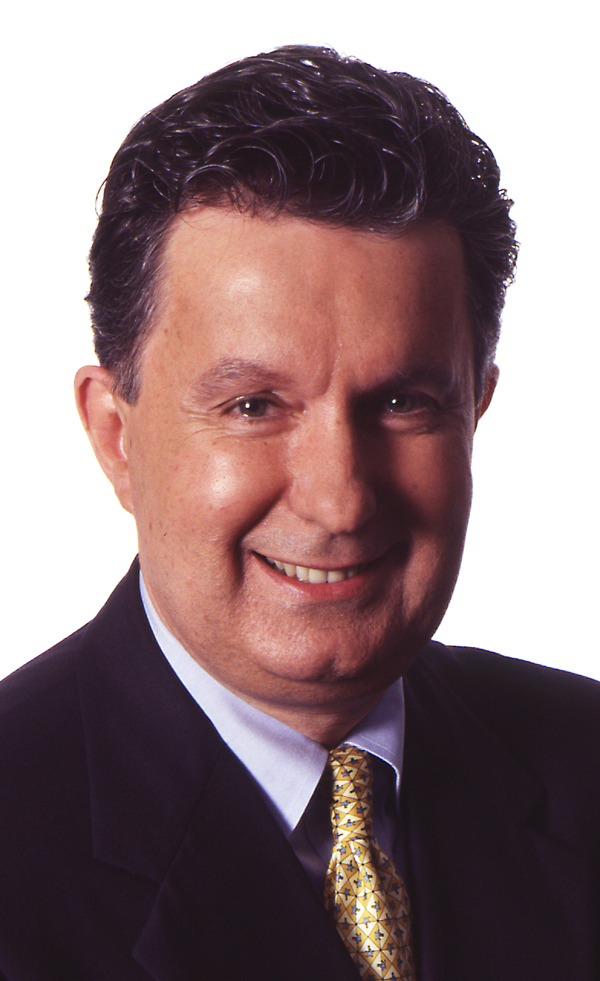 11/06/2009
The SUNY Cortland College Council will hold its next regularly scheduled meeting on Monday, Nov. 16, at 4 p.m. in Miller Building, Room 405.

Council members will hear reports by College Council Chair Dorothea Fowler, SUNY Cortland President Erik J. Bitterbaum, Faculty Senate Chair Kathleen Lawrence and Student Government Association President Jesse Campanaro. The Council members will discuss the ACT Conference and the 2008-09 annual report.

The Council will be introduced to Thomas Malikowski, a SUNY Cortland junior from Fredonia, N.Y., who received a Region II ACT for Excellence Scholarship.
Cortland Men's Lacrosse Fall Tournament Benefits Make-a-Wish Foundation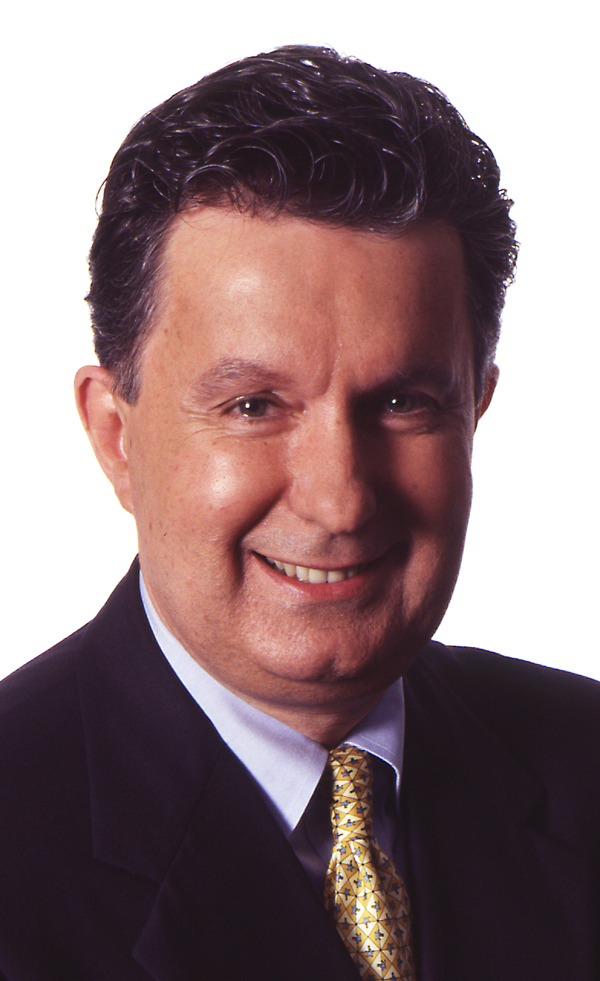 11/04/2009
The defending NCAA Division III champion SUNY Cortland men's lacrosse team raised more than $2,000 for the Make-A-Wish Foundation of Central New York, Inc., during its 2009 fall tournament Oct. 11 at the SUNY Cortland Stadium Complex.
The tournament featured Springfield College, New York Tech, Ohio Wesleyan and Union College along with the Red Dragons.
"It was a great day for lacrosse players and fans, and more importantly we were able to raise money for a very worthy cause," said Cortland Head Coach Steve Beville. "We hope to make this an annual event and increase the participation in future years."
Incorporated in 1985, the Make-A-Wish Foundation of Central New York, Inc., is a nonprofit, tax-exempt organization dedicated to granting special wishes to children ages of two-and-a-half to 18 who are living with life-threatening medical conditions to enrich the human experience with hope, strength and joy. In granting a favorite wish, the foundation strives to provide the wish child and family with extra-special memories of joy and laughter, which are in dramatic contrast to the hospital, doctors, and treatment programs. Make-A-Wish Foundation of Central New York serves 15 counties, including Cortland.
DEC Draft Gas Drilling Regulations Available at Memorial Library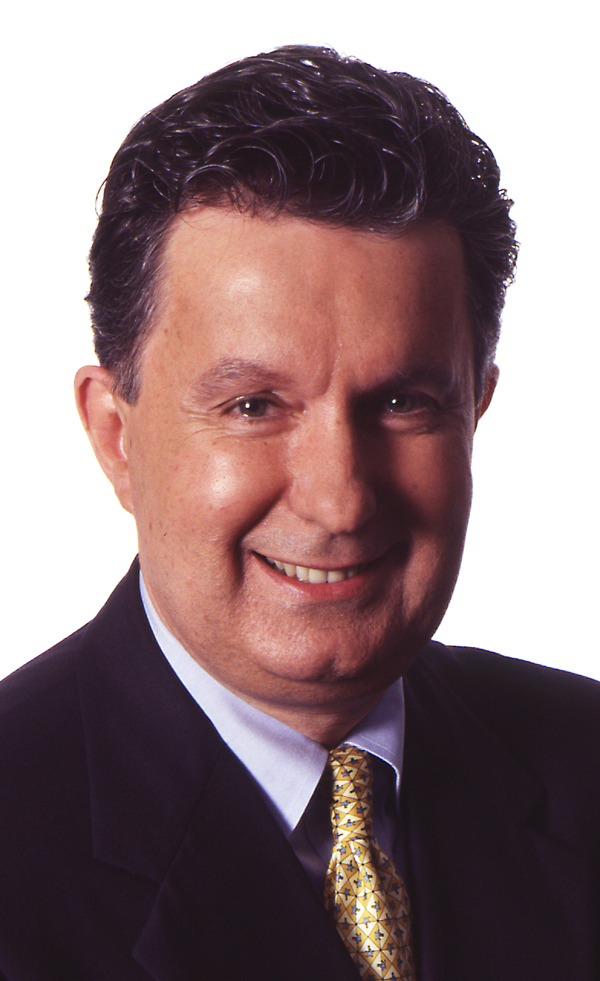 10/26/2009
Memorial Library at SUNY Cortland has made two print copies available of the long-awaited Department of Environmental Conservation (DEC) draft regulations on natural gas drilling.
The 800-page document, which particularly relates to the Marcellus Shale drilling in New York state, was released Sept. 30. The DEC will receive comments on the proposed regulations until Monday, Nov. 30, 2009.
Members of the campus and greater Cortland community are welcome to review the documents at the Circulation Desk, located to the immediate left when passing through the main building entrance. Memorial Library is located on Prospect Terrace.
They are listed under Reserve No. 1000 and No. 1001.
"We are making an effort to make something that's hard to get your hands on available for the general public," said Librarian Gretchen Herrmann. "It is a public service. Associate Librarian David Ritchie and I chipped in and bought the paper for it to be printed out so we could make it available."
Titled the "Draft Supplemental Generic Environmental Impact Statement on the Oil and Gas Solution Mining Regulatory Program," the DEC Release of Draft SGEIS also is available online at www.dec.ny.gov/energy/47554.html with links to:
• a summary of the Marcellus Shale formation, at www.dec.ny.gov/energy/46288.html
• the earlier GEIS (1988, 1992) at www.dec.ny.gov/energy/45912.html and
• the Final Scope (2009) document, at www.dec.ny.gov/docs/materials_minerals_pdf/finalscope.pdf and
• Draft SGEIS (Sept. 30, 2009) documents and methods for making comments until Nov. 30 at www.dec.ny.gov/energy/58440.html
Herrmann noted that the Draft SGEIS (Sept. 30, 2009) documents themselves can be reached and searched in several forms, including as a whole document PDF and as individual chapter PDFs, at www.dec.ny.gov/energy/58440.html.
Performing Arts Announces Cast for Thornton Wilder Plays
The Performing Arts Department has announced the all-student cast for its December production of "The Long Christmas Dinner and Other Short Plays By Thornton Wilder," an evening of three comedy-dramas to be presented Dec. 10-13 Dowd Fine Arts Center Lab Theatre.
The role of the stage manager, who acts as host and narrator of all three plays, is played by freshman Rasheen Ford, who was most recently seen in the department's production of "Sweeney Todd." The three plays are directed by Thomas Hischak, performing arts.
The evening's first play, "The Long Christmas Dinner," is about one family seen over 90 Christmas dinners. It features Angelia Golden, Andrew Kohn, Kate Quigley, Grace McGeoch, Charles O'Connor, Nicole Herlihy, Katie Stanton, Derek Mellor, Charissa Miller, Tim Fuchs and Lauren Collins as family members over the years.
The second one-act play by Wilder is "The Happy Journey to Trenton and Camden," about a family car ride in 1928. The cast features Allison Zack, Amy Lamberti, Tim Fuchs, Colin Havener and Sara Laursen.
The program ends with "Pullman Car Hiawatha" about the passengers on a train in 1930. Featured in the cast are Natalie Luzzi, Emily Ellis, Kerry Maloney, Amanda Berger, Melanie Tietjen, Tim Fuchs, Charles O'Connor, Cat Pluta, Valerie Blatt, Colin Havener, Andrew Kohn, Alexa Defina, Victoria Ciano, Annali Fuchs, Derek Mellor, Carly Merrill and Kathryn Snyder.
For more information, visit the Performing Arts Department Web site at www.cortland.edu/performingarts/.
College Names Fall 2009 Building Administrators
Academic and administrative building administrators report directly to the dean who is responsible for the supervision of the building and its use. It is the responsibility of the dean to assure, through the building administrators, that the College facilities are used only for appropriate purposes and to devise an effective system for accomplishment.
Residence facilities administrators report directly to the vice president for student affairs, who should devise appropriate measures for assuring proper use and security for those buildings. Building administrators for the fall semester are:
Bowers Hall — John Sternfeld
Brauer Education Center — Jack Sheltmire
Brockway Hall — Ray Franco
Chemical Management Facility — Amy Twiss
Corey Union — Michael Whitlock
Cornish Hall — Andrea Lachance
Dowd Fine Arts Center — Charles Heasley
Education Building — Andrea Lachance
Heating Plant — William Robertson
Hoxie Gorge — Larry Klotz
Lusk Field House — Jesse Adams
Main Street SUNY Cortland — Adam Megivern
McDonald Building — Regina Grantham
Memorial Library — Gail Wood
Miller Building — Mark Yacavone
Moffett Center — Bonni Hodges
Neubig Hall — Bill McNamara
Old Main — Bruce Mattingly
Outdoor Education Center — Jack Sheltmire
Park Center — Jesse Adams
Service Group/Commissary — Tim Slack
Sperry Center — George VerDow
Stadium Complex — Jesse Adams
Studio West — Jeffrey Lallas
Van Hoesen Hall — Andrea Lachance
Winchell Hall — Lisa Kahle
Residence Halls
Alger Hall — Charee Grover
Bishop Hall — Heidi Morton
Casey Tower — Sarah Unruh
Cheney Hall — Sean Sherwood
Clark Hall — Amanda Anderson
DeGroat Hall — Robyn McMicken
Fitzgerald Hall — Jesse Kimmerle
Glass Tower — Kevin Brenzel
Hayes Hall — Owen Conklin
Hendrick Hall — Evan Bigam
Higgins Hall — Cheri Skipworth
Randall Hall — Janelle McAllister
Shea Hall — Steve Canals
Smith Tower — Sarah Unruh
West Campus Apartments — Calvin Ruthven
Whitaker Hall — Amber Wade
2010 Orientation/Advisement and Registration Dates Put in Place
Orientation programs and transfer transition seminars have been planned for 2010. Below are the program dates for January, June/July and August. All first year orientation programs are two days long with advisement and registration occurring on the second day of the program. All transfer transition seminars are one day.
January 2010
Transition Seminar: Thursday, Jan. 7
Seminar and Open Registration: Friday, Jan. 22
June-July 2010
First Year Session 1: Monday, June 28- Tuesday, June 29
Transfer Session 1: Wednesday, June 30
First Year Session 2: Thursday, July 1-Friday, July 2
Transfer Session 2: Tuesday, July 6
First Year Session 3: Wednesday, July 7-Thursday, July 8
Transfer Session 3: Friday, July 9
First Year Session 4: Monday, July 12- Tuesday, July 13
Transfer Session 4: Wednesday, July 14
First Year Session 5: Thursday, July 15-Friday, July 16
August 2010
Orientation and Open Registration: Friday, Aug. 27
This program is for students who cannot attend a June/July Orientation.
Various offices and departments work together to make these events a success and to aid our new students in their transition to SUNY Cortland. The campus community is invited to participate in these programs.
For additional program information, refer to the orientation Web site at www.cortland.edu/advisement/orientation.
Questions regarding the orientation program should be directed to Abby Thomas, advisement and transition.

Suggest a feature story
---
Faculty/Staff Activities
Robert Spitzer
Robert Spitzer, political science, will participate in the live broadcast of the 300th episode of the long-running television program broadcast on WCNY-TV, Syracuse, "The Ivory Tower Half Hour," on Friday, Nov. 13. First aired in September of 2002, the "Ivory Tower" has become the highest rated locally produced television program in Central New York aside from local nightly news. Spitzer is one of four original participants still with the program. The live broadcast will expand from its usual half hour format to include not only its customary analysis of public affairs and its "A's" and "F's" segment, but also questions from a studio audience invited to participate in the event.
Donna K. Anderson
Donna K. Anderson, performing arts (music), spoke about American composer Charles T. Griffes in London's Wigmore Hall on June 25. The talk preceded an all-Griffes concert, the first in England that Anderson helped to organize and for which she also provided publicity materials and extensive program notes. Of the latter, critic Peter Grahame Woolf wrote, "A pre-concert talk had been given by Donna Anderson, whose photos and extensive notes made the programme one of the best seen at Wigmore Hall." Anderson just returned from the Czech Republic where, on Oct. 12, she delivered the inaugural address, "A Brief Introduction to the Rise of Choral Music in the American Colonies During the 17th and 18th Centuries," at a three-day choral symposium, "Cantus Choralis 09," held Oct. 12-14 at Jan Evangelista Purkyne University in Ústí nad Labem, Czech Republic. The event, held every two years, featured presentations by scholars from the Czech Republic, Poland, Slovakia and the United States, as well as concerts by Czech and Slovak choirs.
Gretchen Herrmann
Gretchen Herrmann, library, participated in a book reading at Buffalo Street Books in Ithaca, N.Y., on Oct. 23. She read from an article she had published titled "His and Hers: Gender and Garage Sales," which was included in the recently released edited collection Doing Gender Diversity: Readings in Theory and Real-World Experience, (Westview Press) edited by Lis Maurer, LGBT Education, Outreach and Services Program Director, and Rebecca Plante, associate professor of sociology at Ithaca College. The book focuses on both hegemonic and transgressive gender development, roles, identities and practices and demonstrates the multiple ways in which the universe of gender is socially, culturally and historically constructed. Herrmann's article focuses on the gendered patterns of belief and behavior that constitute "doing gender" in the social microcosm of the U.S. garage sale.
Mary Lynch Kennedy
Mary Lynch Kennedy, English, and Hadley M. Smith, Ithaca College, have published an expanded fourth edition of Reading and Writing in the Academic Community, Prentice Hall, 2010. The book is a comprehensive rhetoric covering critical reading and the major genres of academic writing that students encounter as undergraduates. Also, Kennedy was invited to give a two-hour workshop, "Exploring Memories in Writing," at the 59th Annual Conference of the New York State English Council held Oct. 22 in Albany N.Y. Kennedy and Ross Borden, English, gave a presentation Sept. 16 on Marjane Satrapi's graphic memoir, Persepolis, to the Ladies Literary Club of Cortland. This year the Literary Club is celebrating its 130th anniversary.
George McDermott
George McDermott, geography emeritus, will give a presentation at a special event honoring women during World War II being held Saturday, Nov. 14, at the Henderson County (N.C.) Heritage Museum. McDermott, who resides in Brevard, N.C., is a World War II veteran and the author of Women Recall the War Years: Memories of World War II, a collection of mini-memoirs of 27 American and nine European women describing their experiences during the war. The diversity of their roles, the hardships they endured and the contributions they made are amazing and a tribute to their resolve and ability. The locale of their stories ranges over six continents. None of the women are well known or famous, just young women who performed extraordinary tasks during extraordinary times.
Jerome O'Callaghan
Jerome O'Callaghan, arts and sciences, has been selected as a member of the Irish Voice's "2009 Irish Education 100." The list, in this inaugural edition, is designed to recognize Irish and Irish-Americans who have made significant contributions to the field of education in the United States.
Bob Ponterio and Jean LeLoup
Bob Ponterio, international communications and culture, and Jean LeLoup, international communications and culture emerita, are the authors of an article appearing in the Oct. 2009 volume of The Language Educator, a publication of the American Council on the Teaching of Foreign Languages. The article, "FLTeach Marks 15 Years as Foreign Language Forum," describes the FLTeach project, a discussion forum for teachers of all languages at all levels of instruction that was begun by LeLoup and Ponterio in February 1994 and now has more than 5,000 subscribers in all 50 states and 73 foreign countries.
Brett Troyan
Brett Troyan, history, organized and hosted the New York Latin American History Workshop at SUNY Cortland, which took place on Oct. 16.

Submit your faculty/staff activity