Using Teams to record videos for asynchronous classes
Using Teams to record videos for asynchronous classes
Create an Office 365 Group for your class
Open the Teams web app from the app launcher for Office 365 or open the Teams Desktop App
The app launcher is the nine white squares in the top left corner of the MyRedDragon or webmail window. To open the list of Office 365 programs click the app launcher, choose Teams from the list.
Select the Calendar tab in Teams
Choose Meet Now in the top right side of the window

Choose Meet Now in the top right side of the window

A dialog box will appear with the picture you have uploaded to your Microsoft account if you have one. The title will be "A Meeting with [Your Name]", change the title to title of your video, then select Join Now.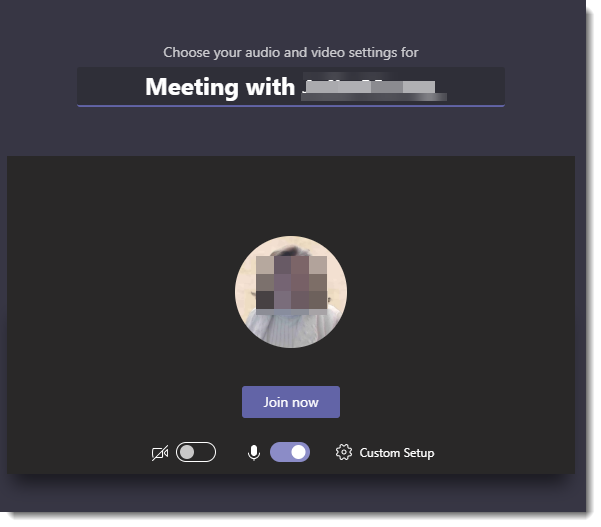 You are now in the meeting. Select the video camera icon to turn the camera on. You will see yourself in the middle of the screen
From the More Actions menu choose Start Recording

Close your session by disconnecting, use the red phone button to hang up.

When your meeting recording is ready you will receive a notification via email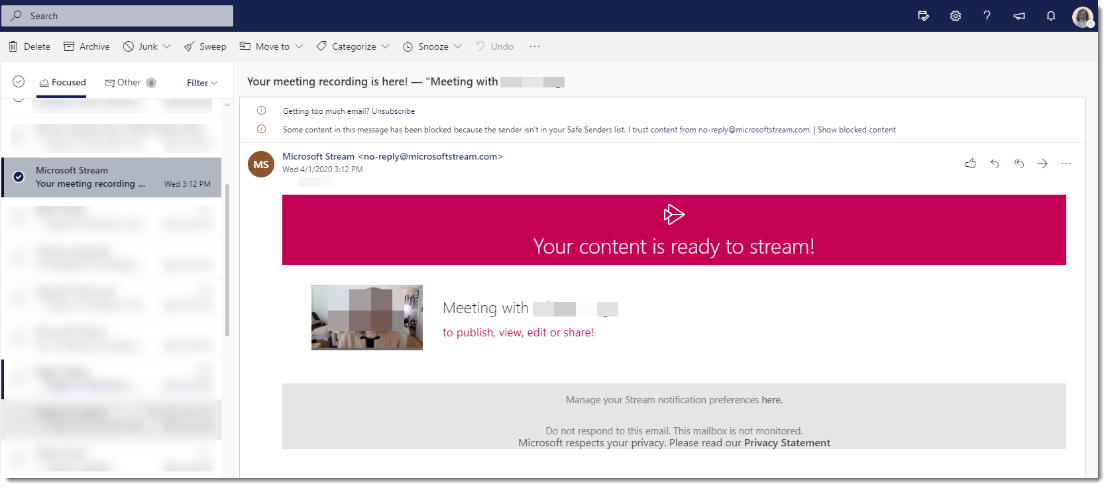 In Teams you will receive a notification in the Chat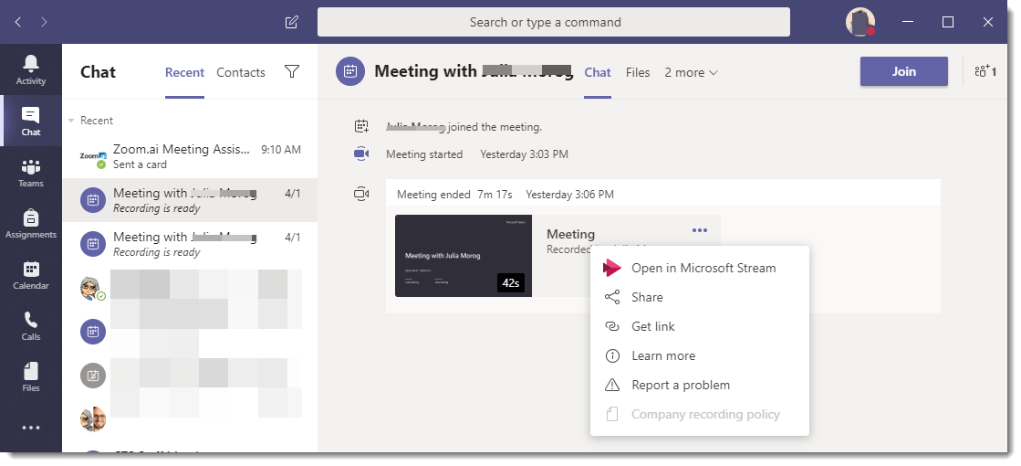 The recording will be stored in Stream. When the recording is uploaded to Microsoft Stream, the recorder is the owner of the video. The owner needs to give permission or download the video to share the recording beyond these people.
To share the video: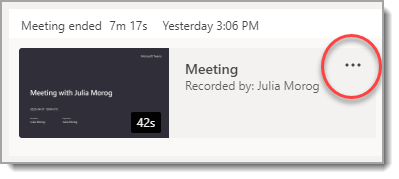 Choose Open in Microsoft Stream from the menu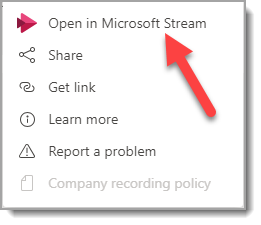 Or, from the email:
Select the 'to publish, view, edit or share!' link

Both will open your Stream account to the video
Select ellipsis and choose Update video details from the menu to change who the video is shared with, the title, etc...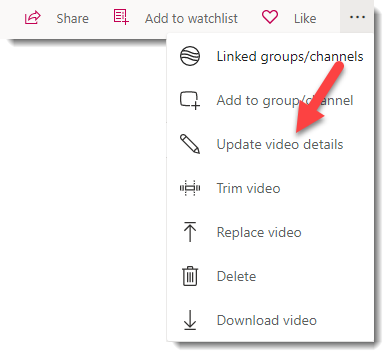 To specify the sharing setting for the video, go to the Permissions section in the center of the Update video details window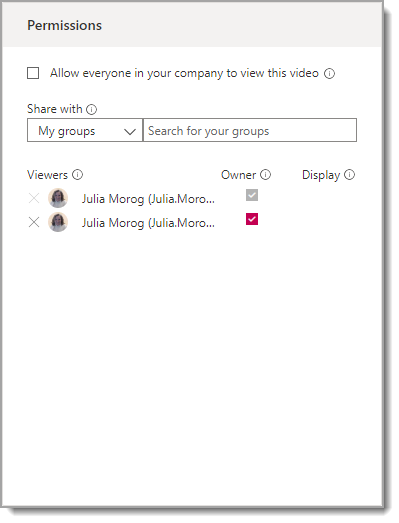 You will see My Groups in left side of the Share with section (if you do not see this click the down arrow and choose My Groups)
In the Search for your groups field enter the name of the group or team you would like to share the video with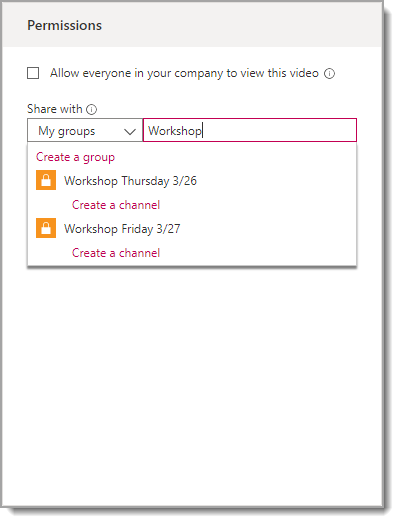 Select Apply in the center top of the window
The video screen will re-open.
To share the video, select the Share button

And then choose Copy to copy the link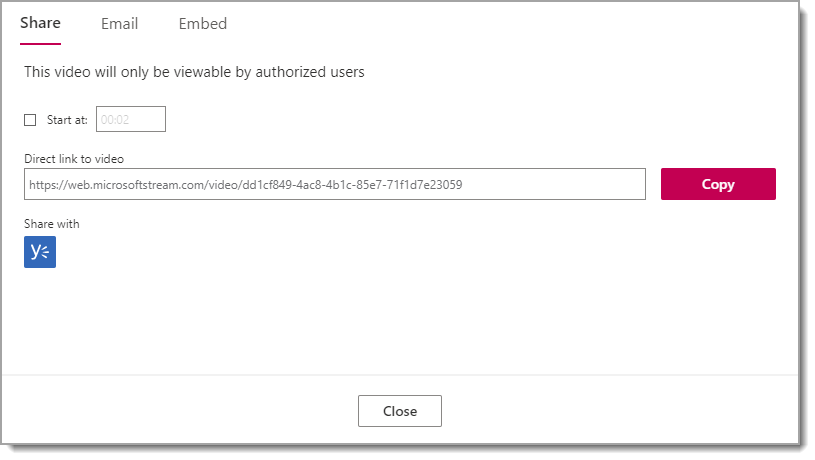 Paste the link wherever it will be accessed by the group.
2020-04-03 13:11:26.16 - JP