Adding the Daily Screening App to Your Apple (iOS) or Android Device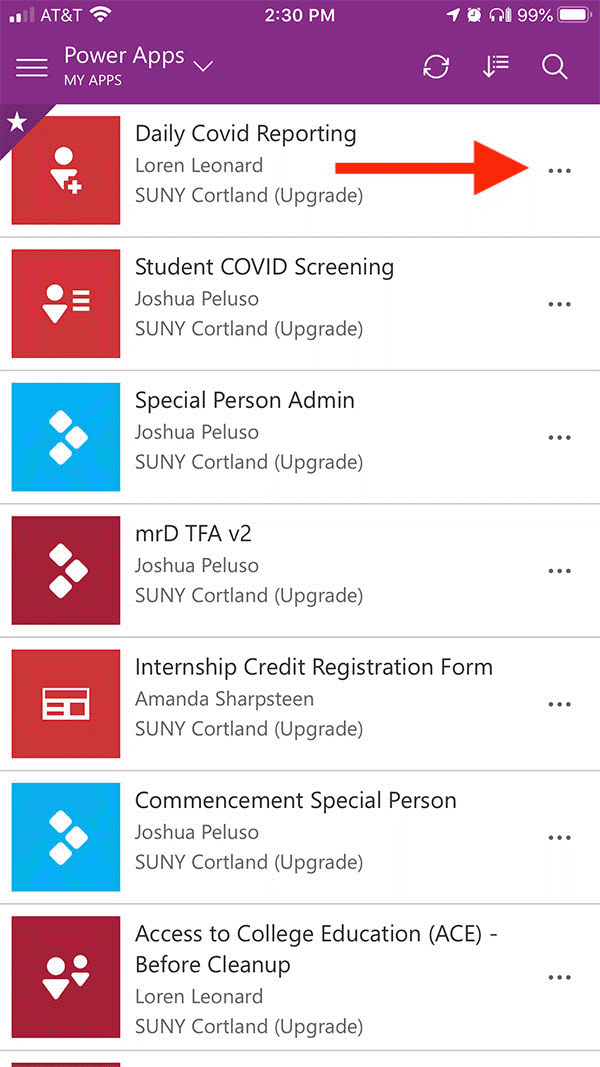 The Daily Screening App is a custom application developed by SUNY Cortland within a larger application framework called Microsoft PowerApps. To use the Daily Screening App you first need to add PowerApps to your device.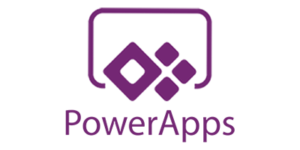 Download the PowerApps app from the Apple Appstore or Google Play
Download and install the PowerApps app on your device
Launch the Powerapps app
Sign in using your Cortland credentials; you may be required to authenticate with Duo (two-factor authentication)
Important tip for quick access: You can create a quick launch icon on your device that will go directly to the Daily Office COVID Screening app. From the list of applications find the Daily Office COVID Screening app within PowerApps. Tap the ... menu and select "Pin to Home," then follow any additional on-screen instructions. Now you should have an icon on your device to go directly to the Daily Office COVID Reporting App.