Sophie Umansky '19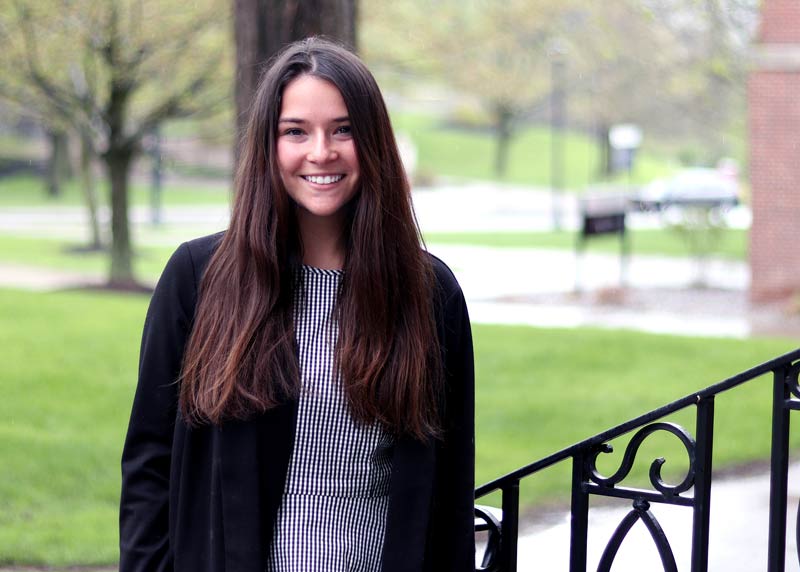 College graduates often talk about a certain course or professor who changed their life.
Sophie Umansky '19 is one of them.
She was beyond prepared to give a one-minute presentation to her entrepreneurship classmates on a business idea. Yet it didn't go according to plan. A lack of confidence caused her to freeze — so Umansky set to work to make sure that wouldn't happen again.
Umansky plunged headfirst into campus life after that, joining Delta Phi Epsilon and clubs including Circle Kiwanis Club, Entrepreneurship Club, Ambassadors Club and Hillel. By her senior year, she was elected Student Government Association president. One of her major initiatives as president was to open a clothing closet in Corey Union that will provide students with the attire they need for job interviews and other formal events.
A business economics major with a concentration in public relations, Umansky also became comfortable speaking at major campus events, including Open House, Commencement and the rededication of the Cortland Normal School cornerstone as part of the College's sesquicentennial celebration.