Candy Altman-Bergantino '77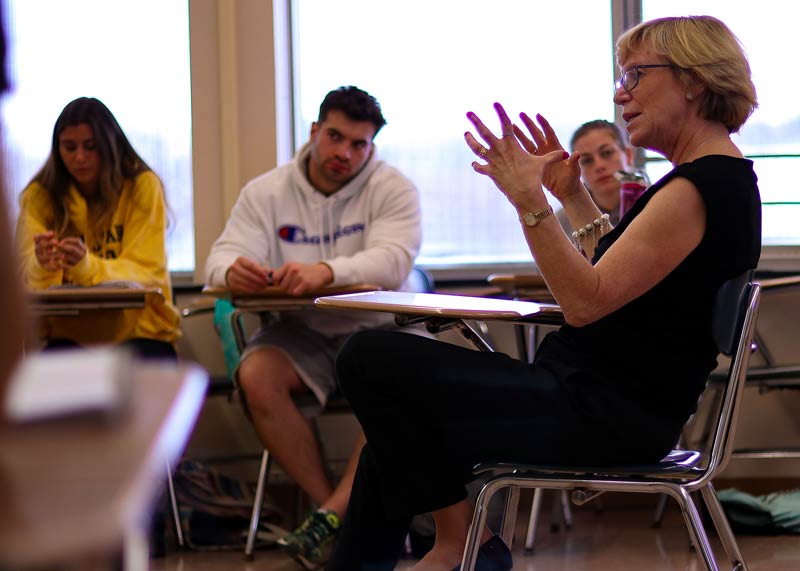 SUNY Cortland faculty are among the best when it comes to delivering courses and lectures that speak to the passions and interests of today's students.
Sometimes, however, it helps to have an expert in their field sharing stories.
That's exactly what happened when Candy Altman-Bergantino '77 returned to campus in April 2019 to share insights from her four-decade career in media, including a long stint as the vice president of news at Hearst Television, where she shaped political coverage of its 34 affiliates around the country.
Altman-Bergantino visited classes to give presentations and take questions from Communication and Media Studies students, bringing them inside the newsroom for her recollections of covering major events including 9/11 and the 2013 Boston Marathon bombing.
Her career, in a sense, was launched at SUNY Cortland when she walked into the campus radio station as a freshman. She served as WSUC-FM's first news director in a time when the College's radio station was a vibrant and important part of the local news community.
She encouraged today's students to make the most of all of the opportunities they have to make their mark on campus.
"My one piece of advice would be to take advantage of all of that. Take advantage of the fact that your class sizes are relatively small. You have professors who really know what they're talking about and really care about what happens to you."