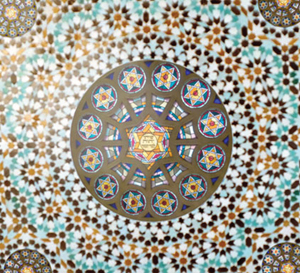 10/02/2012

SUNY Cortland will look at Jewish-Muslim relations in a new light, through similarities that bind the religions, when a visiting artist and professor emeritus speak at the Dowd Gallery in downtown Cortland on Tuesday, Oct. 9.
"New Ways of Seeing: Jewish-Muslim Relations" begins at 5 p.m. at Main Street SUNY Cortland, located at 9 Main St., on its third floor. The event, which is free and open to the public, highlights the work of Shari Diamond, a Brooklyn-based artist who seeks to highlight the similarities between Jewish and Muslim faiths through photographs.
Sanford Gutman, a SUNY Cortland professor emeritus of history, will provide a historical context for Diamond's images.
The joint lecture is part of the "Remembered/Re-imagined" exhibition, which runs until Saturday, Oct. 20.
Diamond will discuss the intersection of art and politics in her work. She maintains that her work was inspired by a group of Muslims who during World War II and the German occupation of France risked their lives to rescue many Jews in Paris.
Shari Diamond
Re Imagining Relations, no. 2, 2010
C-print
37 1/4" x 91"
[Synagogue Notre-Dame-de-Nazareth, 3e, Paris;
The Grande Mosquée de Paris, 5e, Paris]
The artist digitally combines large-scale photographic imagery of synagogues and mosques in Paris and Istanbul to seek out and highlight similarities between the two groups.
"These seamless montages dissolve borders and create new spaces in which reimagined realities of coexistence, respect and exchange are possible," Diamond explains. "The ceremonial implements and symbols unique to each religion, along with its distinctly attired followers, appear before the viewer in unity under one roof."
Gutman, who taught at SUNY Cortland for 37 years before his retirement in 2009, led courses on European, French and modern Jewish history at the College. He also has served as a visiting professor of modern Jewish history at Cornell University, Ithaca College and Syracuse University.
The College's Dowd Gallery has moved to a temporary location and will be based on the third floor of Main Street SUNY Cortland for approximately two years while the Dowd Fine Arts Center undergoes renovations.
Gallery hours are 10 a.m. to 6 p.m. from Tuesday through Friday and 10 a.m. to 2 p.m. on Saturday. The gallery is closed Sunday and Monday.
Group tours are available. Contact Gallery Director Erika Fowler-Decatur at (607) 753-4216.
---