Information Security Goes Phishing in September
08/24/2010
In September, the College will launch "Information Security…Everyone's Responsibility," a yearlong informational effort that will provide campus community members with valuable tips, things to do and avoid, and interactive exercises to help drive home the important messages about information security.
"Every day the campus faces thousands of potential information security threats through email, computer viruses, and how we handle confidential data," explained Associate Provost for Information Resources Amy Berg.
"While Information Resources prevents many of these threats from reaching campus users, we can't stop all of them. Every student, faculty and staff member must be diligent to protect themselves and the confidential data they access and maintain. Therefore, over the next eight months, the Information Security Group will conduct an awareness campaign to educate users concerning security vulnerabilities and how to avoid them."
Phishing and how to deal with it will be the monthly focus in September, when the campus will receive weekly e-mails, each offering perspective into identity theft. Informational posters will also be placed across campus.
In short, phishing is a cyber crime where well-designed and legitimate looking e-mails and pop-up messages lure victims into revealing their username, password, credit card number, Social Security Number, or other sensitive information.
The danger is that phishing messages look just like those e-mails a computer user receives from trusted places, e.g. banks, schools, and merchants. No one should respond to e-mail or pop-up messages that ask the user to confirm, validate or update his or her information by replying to the e-mail or by clicking on a link.
The Information Security…Everyone's Responsibility organizers offer the following tips regarding phishing:
Never reply to any message or email that asks for your username, C#, password, account information, or anything else that would be considered sensitive.
Never click on a link in a message or pop up.
Never call phone numbers that are provided in messages that ask for personnel information.
Keep your anti-virus software and your firewall up to date. They help protect you from malicious software installations.
SUNY Cortland will never ask you to provide your username and password via an e-mail link! If you get a message like this, don't be a PHISH! Don't bite!
For more information on "Information Security…Everyone's Responsibility," visit the College's Information Security website.
The Information Security Group members organizing the events are: Carol Van Der Karr, associate provost for academic affairs; Colleen DeGouff, director, student accounts; Daniel Sidebottom, director, administrative computing; Donna Margine, registrar; Joshua Peluso, associate director administrative systems; Karen Gallagher, director, financial aid; Kathy Jensen, Database administrator, advancement information services; Nanette Pasquarello, director, judicial affairs; Peter Koryzno, director, public relations; and Amy Berg, associate provost for information resources.
Physical Education Wins Reeve Foundation Grant
08/19/2010
SUNY Cortland's Physical Education Department recently was awarded a $6,000 Quality of Life/Actively Achieving grant from the Christopher and Dana Reeve Foundation to support a model program aimed at helping children born with a spinal developmental defect to realize their full physical potential.
Infants born with spina bifida, a neural tube birth defect that often requires intensive medical intervention, often develop motor skills at a slower rate than their non-disabled peers. Parents are often warned against encouraging physical activity as their child grows and health stabilizes.
"Traditionally, medical doctors tend not to recommend physical activities for some children with physical disabilities," said Luis Columna, an assistant professor of physical education at the College and author of the successful grant application.
As a result, most youth with spina bifida lose out on a typical childhood of swimming pools, sandboxes, playgrounds and ball fields.
For the last four years, three SUNY Cortland Physical Education Department faculty members have collaborated with SUNY Upstate Medical University medical faculty to create a model program titled "Fit Families Group Visits: Physical Activity and Medical Services for Children with Spina Bifida and their Families." Columna subsequently developed a grant to address the cultural needs of Hispanic children and their families with spina bifida.
"Now the doctors are recommending physical education for everybody, for all their patients," Columna said.
The researchers in the special clinic work with small cohorts of children — as well as their families, medical providers and professional consultants — to realize the natural inclination of youngsters to move freely, frolic and play games with other tots.
Associate Professors Timothy Davis and John Foley and Assistant Professor Columna, all of whom specialize in adapted physical education, have worked closely with two pediatricians who are faculty at SUNY Upstate Medical University, Associate Professor and Spina Bifida Medical Center Director Nienke Dosa and Professor Gregory Liptak, and SUNY Cortland students to enrich a holistic model of inclusion for children with disabilities in adapted physical education.
Matthew, left, a child whose health issues make exercise a challenge, practices his swimming stroke with "coach" Luis Columna, a member of SUNY Cortland's Physical Education Department faculty, as part of a pilot exercise program at SUNY Upstate Medical University's Institute for Human Performance. Photo by Stephanie Makosky
"What we provide is not a traditional model," said Columna, who obtained the grant on behalf of the research team. "Instead of the parents going to the office of the doctors, the families meet in just one place, at Upstate Medical University. Ten or 15 families at one time meet with doctors, social workers, physical therapists and physical educators.
"We also are involved in providing physical education to the kids," he said. "Most of the activities are led by graduate or undergraduate students who are involved as part of a service learning experience through different adapted physical education courses. Every month we have a different activity theme for the children. At the end of the month, we teach the activity to the parents so that, winter or summer, the adults know how they can play with their kids, and they know what their child can do."
Columna said the grant will underwrite the cost to create an English-language DVD that can be shared with other spina bifida clinics. It also will offset the expense for the researchers to share their findings more widely at an international conference.
"We decided to apply for this grant so we could promote our program to other spina bifida centers," said Columna, who will be promoted to the rank of associate professor this fall.
The goal is to recruit about one-third Latino children for the program.
"This will not only help a group often overlooked but will assist us in the production of a Spanish-language DVD," Columna said.
The Quality of Life/Actively Achieving grant is funded through a cooperative agreement with the Centers for Disease Control and Prevention.
Created by the late Dana Reeve in 1999, the Reeve Foundation's Quality of Life Grants are awarded twice a year to nonprofit organizations that provide services and programs to individuals living with paralysis. Columna's project was among 75 nonprofit organizations in the U.S. and Canada to receive a total of $520,000 to improve opportunities, access and day-to-day quality of life for families and individuals living with disabilities under this round of Reeve Foundation grants. Nearly 1,600 grants totaling almost $13 million have been awarded to organizations since the program's inception.
"The Quality of Life program that Dana Reeve created 11 years ago is based on freedom," said Peter T. Wilderotter, president and CEO of the Christopher & Dana Reeve Foundation. "We are happy to be able to support SUNY Cortland to create more independence, increase opportunities, and provide support for those living with paralysis along with their families and caregivers."
The children with spina bifida and their families participate in educational activities, medical services and social programming at Upstate Medical University, Columna noted. Services are designed to improve the emotional, social and physical well being of the participants.
"We know the basic characteristics of the disability we are working with," he said. "But each child is unique. Not all kids are able to do what other children can do. So we do an informal assessment to see what they can or cannot do. And from that we may modify their activity. This is not a 'one size will fit everybody' approach. We need to be open-minded that you are going to have 10 kids of about the same age at different ability levels; the time of moral, social and physical development is all going to be different."
The model program provides families with educational seminars for parents on topics that improve awareness, advocacy and access to community services; inclusive games and modified sports for children and siblings; individual consultations with medical and physical activity professionals; and opportunities for social networking for families participating in the program.
Columna tells a story of how a parental seminar helped one parent begin to address problems and inequities in her child's educational experience.
"I was once telling the group of parents how they had the right to physical education for their children," Columna said. "So the next day, one parent sent me an e-mail that she went ahead and contacted the director of physical education at her child's school to find out the qualifications of the P.E. teacher. Everything we told her she went ahead and did, literally the next day. We never had that happen before. We empowered them."
---
Capture the Moment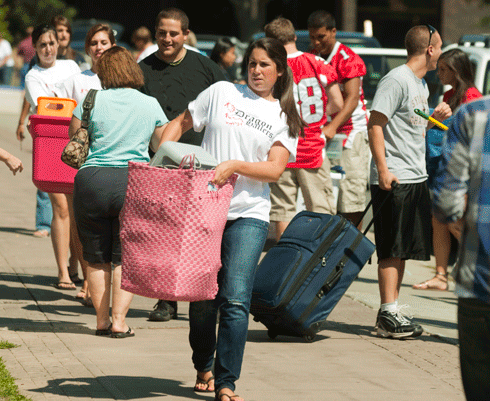 A bevy of SUNY Cortland volunteers helped new students unload their belongings and move into the residence halls on Aug. 28. Gorgeous weather all weekend eased the transition for the College's newest students and their families.
---
In Other News
Welcome Week Activities Continue Through Sept. 7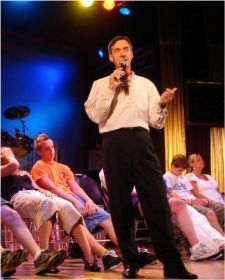 07/20/2010
Welcome Week at SUNY Cortland, which began Aug. 27, will continue through Tuesday, Sept. 7. The activities, free unless otherwise noted, will help new students connect with the campus community and assist them in their transition and adjustment to college life.
Welcome Week highlights for Aug. 30-Sept. 7 are as follows:
SUNY Cortland's third annual Condom Casino, sponsored by the Hayes Hall staff, begins at 8 p.m. on Monday, Aug. 30, in the Corey Union Function Room. Students are invited to come and play casino games for fun, meet new people and interact with health educators, who will be on hand to share information about sexual health and risks and raise awareness of college health. The $1 entry fee will benefit The American Foundation for AIDS Research.
On Tuesday, Aug. 31, the campus will host an American Red Cross Blood Drive beginning at noon in the Corey Union Exhibition Lounge. That evening in the Corey Union Exhibition Lounge, a coffeehouse featuring refreshments with classmates taking turns at an open mike will start at 8 p.m.
During welcome week, the women's volleyball team will host the Red Dragon Classic. Home games also are scheduled in field hockey and women's soccer. Tickets for the volleyball, field hockey and women's soccer home events are $4 for adults, $3 for non-Cortland students, with free admission to SUNY Cortland students with college ID and children under 12.
On Wednesday, the Red Dragons volleyball team opens its season against Kean at 4 p.m. and St. John Fisher at 8 p.m. The Red Dragon Classic in Corey Gymnasium takes place on Friday, Sept. 3, beginning at 4 p.m. against Nazareth and Buffalo State at 6 p.m. It continues on Saturday, Sept. 4, starting at 10 a.m. Saturday's teams and times will be announced.
The field hockey team faces Ithaca at the Stadium Complex at 7 p.m. on Wednesday, Sept. 1, while women's soccer competes against William Smith on Holloway Field at 7 p.m.
"A Non-Threatening Introduction to Yoga" will launch the College's semester-long "Wellness Wednesday" series to the newest arrivals on campus at 7 p.m. in Corey Union Exhibition Lounge. Louise Mahar, the College's assistant director of recreational sports for fitness, will present a beginner-level yoga class. Participants should dress in loose, comfortable clothing and bring a towel.
The steps of Corey Union will showcase a "Student Involvement Fair" from 5-7 p.m. on Thursday, Sept. 2. The event will feature many Student Government Association-recognized clubs, recreational sports clubs, Greek organizations and others. In the event of rain, the event moves to Neubig Hall.
Cortland Nites will offer a "Night on the Boardwalk" at 8 p.m. on Friday, Sept. 3, in the Corey Union Function Room. Students can try their hand at miniature golf, henna tattoos and caricature drawings while sampling popcorn and cotton candy, playing games, competing for prizes and more.
On Labor Day, Monday, Sept. 6, students will get the chance to experience The Great New York State Fair. Buses will depart from campus at 2 p.m. for the fairgrounds in Syracuse, N.Y., and return at 9 p.m. The $6 cost includes fair admission and bus transportation. Tickets may be purchased in Corey Union, Room 406.
On Tuesday, Sept. 7, the women's tennis team takes on Le Moyne College at 4 p.m. at the tennis courts. Admission is free.
Later, students who attend the educational program "Know the Code" program at 8 p.m. in Corey Union Function Room will learn the ABCs of the College's Code of Student Conduct in a relaxed atmosphere involving raffles for free prizes. Judicial Affairs Office staff members Nanette Pasquarello and Michael Pitaro will present this key seminar to help participants take their first steps along the path of a successful college career.
Welcome Week is sponsored annually for SUNY Cortland students by the Student Activities Board, Auxiliary Services Corporation, Campus Activities and Corey Union, Residence Life and Housing, Student Residence Hall Association, Advisement and Transition Office, Health Promotion Office, Vice President for Student Affairs Office and Cortland Nites.
Campus Artist Series Announces Fall Events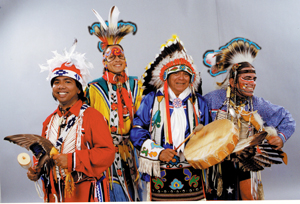 08/12/2010
The Campus Artist and Lecture Series (CALS) will offer an array of fall 2010 presentations and performances at SUNY Cortland.
Children 10 and under will be admitted to all events for free. Tickets for events charging an admission may be obtained through the Campus Activities and Corey Union Office, Corey Union Room 406, or at the door one hour prior to the performance or lecture. For more information, call (607) 753-5574.
Singer and songwriter Deidre McCalla will speak on the topic of "Outside the Lines: Reflections on Race, Gender, Sexuality, Art, Parenting and Politics" at 4 p.m. on Friday, Oct. 8, in the Corey Union Exhibition Lounge. Co-sponsored during Family Weekend by the Multicultural Life Office, the talk is free and open to the public.
McCalla will perform at 8 p.m. on Saturday, Oct. 9, in the Corey Union Function Room. From the moment the artist from Georgia takes the stage, her engaging presence and irresistible blend of folk, country, rock and pop seize the listeners by the heart and won't let go. More details about her performance can be found on her website at www.deidremccalla.com. The event will feature an ongoing dessert reception. Admission is $3 for SUNY Cortland students and $5 for general admission.
Holocaust survivor and author Marion Blumenthal Lazan will give a lecture at 7 p.m. on Tuesday, Oct. 19, in the Corey Union Function Room. A reception will follow. Admission is free for all students through college age. General admission is $5. Blumenthal Lazan's memoir, Four Perfect Pebbles, A Holocaust Story, co-authored with Lila Perl, tells an unforgettable survival story about how, following Adolph Hitler's rise to power, as a child she along with her parents and brother were trapped in Nazi Germany. More information about Blumenthal Lazan is available at her website, www.fourperfectpebbles.com. Copies of the book, inscribed by the author, will be available for purchase at the lecture. This program was developed with input from Professor Emeritus of History Sanford Gutman, Interim Director of Multicultural Life Noelle Paley and Distinguished Service Professor and Professor of Political Science Henry Steck.
The Thunderbird American Indian Dancers will perform at 7 p.m. on Monday, Nov. 8, in the Dowd Fine Arts Center Theatre. Wide in appeal, for more than 25 years the dance ensemble has made an enormous contribution to the effort of preserving and perpetuating American Indian culture through performances that specialize in the songs and dances of the tribes of the Northwest Coast, Woodlands (Iroquois and Winnebago), Plains (Sioux) and the Southwest (Hopi and Santo Domingo). Admission is $3 for SUNY Cortland students and $5 for general admission. More information is available at www.ctmd.org/touringartists/thunderbird.htm. This program was developed with input from Dawn Van Hall, digital imaging specialist at Memorial Library.
Extensive Collection of Steven Barbash on Display at Dowd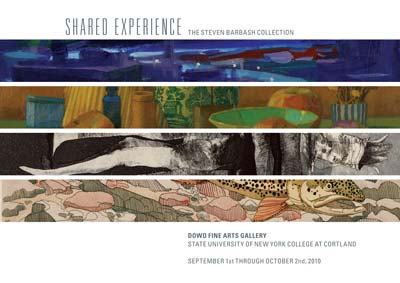 08/26/2010
"Shared Experience, the Steven Barbash Collection," a sampling of artwork collected by SUNY Cortland Distinguished Professor Emeritus Steven Barbash, will be on exhibit from Wednesday, Sept. 1-Friday, Oct. 1, in the Dowd Fine Arts Gallery.
An opening reception, which is free and open to the public, will take place from 4-6 p.m. on Tuesday, Sept. 7, at the gallery. An artist's talk will be held from 5-6 p.m. the same day.
A guest lecture by Andrew C. Weislogel, associate curator/master teacher at Cornell University's Herbert F. Johnson Museum of Art, will take place at 4 p.m. on Wednesday, Sept. 22, in the gallery. The Herbert F. Johnson Museum of Art initiated and organized "Shared Experience, the Steven Barbash Collection" and Weislogel allowed SUNY Cortland to reprint his interview with Steven Barbash in the exhibition catalog.
An Etching by Zevi Blum,
Greater Groingazer, from the portfolio Little known Birds of the World Volume VII, 2002, is part of the Steven Barbash collection on display at Dowd Gallery.
The exhibition represents a fraction of the work Barbash has collected over the course of more than 50 years working and exhibiting in the art world. This collection includes works by former students, academic contemporaries and masters of the craft.
"For Barbash, each piece is just as important as the next, for each has a story and constitutes a personal connection," said Bryan Thomas, interim gallery director. "There are historically important works hung next to contemporary local art pieces. It is this culmination of eclectic yet specific individuals that help make Steven Barbash's collection so impressive."
Barbash has worked for, with, or taught each individual represented in his collection.
"His personal connection to these pieces is what makes this a cohesive body of work," said Thomas. "Over time many of these pieces have gained historical significance and validated Barbash's appreciation of both the technical and aesthetic attributes of art. It is through networking that this collection has developed."
Barbash was a SUNY Cortland faculty member for 28 years and retired in 1999. In 1985, Barbash was designated distinguished professor of art by the State University of New York, the highest honor conferred by the university to members of its faculty. Only five people in SUNY Cortland's history have received this honor. He was also appointed as a SUNY faculty exchange scholar in 1987 in recognition of his eminence in his discipline. In that capacity, he was invited to visit other campuses for lectures and programs.
Gallery hours are 10 a.m.-4 p.m. Monday-Friday and by appointment.
For more information or to schedule a group tour, contact Thomas at (607) 753-4216, or visit the gallery website.
Wellness Wednesdays Offer Students Advice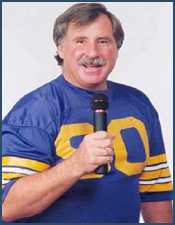 08/20/2010
SUNY Cortland will host the Fall 2010 "Wellness Wednesday Series" featuring speakers, exhibits, self-help workshops and other programs intended to help students adjust to college life.
Sponsored by the Health Promotion Office and the Student Development Center, the series will take place each Wednesday at 7 p.m. in Corey Union Exhibition Lounge, unless otherwise noted. The events are free and open to the public.
On Sept. 1, Louise Mahar, the College's assistant director, recreational sports for fitness, will offer "A Non-Threatening Introduction to Yoga." Participants will experience a beginner-level yoga class and should dress in loose, comfortable clothing and bring a towel.
On Sept. 8, two SUNY Cortland student affairs representatives will discuss "So You're in College: Now What?" Michael Holland, assistant to the vice president for student affairs, and Shelia Dai, assistant director of counseling and student development, will address issues for first-year and transfer students, such as residence hall living, partying, homesickness, new relationships and peer pressure.
On Sept. 15, participants can "Walk the Walk of Student Services" at an open house from 5:30-7:30 p.m. in Van Hoesen Hall and Corey Union. Visitors will be able to meet the student services staff and view the facilities of the University Police Department, student health services, counseling, student disability services, health promotion, substance abuse prevention and education, career services, residence life and housing, Academic Support and Achievement Program (ASAP), Emergency Squad, Tomik Fitness Facility and recreational sports, as well as Auxiliary Services Corporation and nutritional services. Staff from the Vice President for Student Affairs, Multicultural Life and Campus Activities offices will meet students in the Corey Union lobby. Refreshments will be served and prizes raffled.
Mike "Greeny" Green, president of Collegiate Consultants on Drugs and Alcohol and a national presenter, will discuss "The Four Stages of Drinking" at 8 p.m. on Sept. 22 in Old Main Brown Auditorium. Green shares his take on the four stages of drinking and how even the "one night problem" can have a lifetime of consequences. Green's background as an athlete, coach, educator and recovering alcoholic provide him with the know-how to help students create a low-risk relationship with alcohol.
The College will offer a hands-on demonstration of the rape aggression defense (RAD) system on Sept. 29. Titled "It's Totally RAD!" the workshop of self-defense techniques designed for awareness, prevention and risk reduction takes place in the Corey Union Function Room. The trainers will include members of the University Police Department, Cortland Against All Rape (CARR) and the Sexual Assault Prevention and Awareness Committee. Participants should wear workout clothes and sneakers.
On Oct. 6, a panel of faculty, students and community members will focus on "Someone You Know is Gay. Does It Really Matter?" The panelists include: Kathryn Coffey, SUNY Cortland assistant professor of health; and Vicki Wilkins, SUNY Cortland professor of recreation, parks and leisure studies. The discussion is intended to increase an awareness and understanding of how everyone is impacted by diversity in human sexual orientation and gender identity.
The opening event in "Building a Multicultural Community One Word at a Time" will take place at 7 p.m. on Thursday, Oct. 7, in Corey Union.
The Southern Tier AIDS Program will offer a presentation titled "Living With HIV" on Oct. 13. An individual who has HIV will offer a personal story on living daily with this disease.
Mary Dykeman, public health educator at the Jacobus Center for Reproductive Health, will give a talk on "Magical Thinking" on Oct. 20. Dykeman, acting the role as "Your Fairy Godmother," will explain how magical thinking prevents students from making safe, healthy decisions when it comes to sex.
College Physician Devin Coppola will address "Avian Flu, SARS, MRSA, Swine Flu … What's Next? How Do I Keep from Getting It?" on Oct. 27.
The Nov. 3 program, titled "The Hidden Addiction," will feature two presenters on the subject of gambling addiction. Lori Mulligan, a community problem gambling prevention educator with Family Counseling Services, will discuss problem gambling. Joyce Barrett, featured as a "spotlight story" spokesperson for the New York State Office of Alcoholism and Substance Abuse Services (OASAS) campaign, "Your Story Matters," will offer her real-life story of a woman who beat the odds.
On Nov. 10, Louise Whittleton, a registered dietician for Auxiliary Services Corporation (ASC), will discuss "What About Supplements?" Her talk will address the impact of dietary supplements on fitness, sport and wellness.
On Nov. 17, the campus and community are invited to take part in the "Great American Smoke Out - Go Cold Turkey" from 11 a.m.-2 p.m. on the first floor of Corey Union. Health promotion interns will be available to help individuals sign the pledge on Wednesday to quit for the day on Thursday. Health Promotion and Colleges for Change are hosting this event.
For more information or accommodation to attend an event, contact Catherine Smith, the College's health educator, in Van Hoesen Hall, Room B-1, or at (607) 753-2066 or catherine.smith@cortland.edu.
Jena Curtis Targets AIDS Prevention Education in India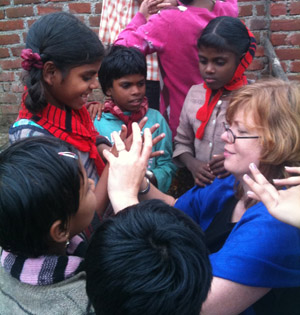 08/19/2010
For women in India, the wedding day often increases the risk from AIDS, according to SUNY Cortland health education faculty member Jena Curtis.
"The face of AIDS in India is too often that of a young widow in her late 20s or 30s," said Curtis, an associate professor of health who joined the College in 2005.
About 2.27 million people in this country of 1 billion live with the disease, according to her. In some areas of India, almost 1 percent of the population is HIV positive. Only two countries, South Africa and Nigeria, have a greater number of citizens living with HIV/AIDS. In India, as in Africa, more than 80 percent of the infections come from heterosexual intercourse. Most Indian women with HIV were infected by their husbands.
"So unlike the U.S., where we say, 'Wait until you're married and you will be safe,' in India, women incur all this risk once they're married," Curtis said.
The Indian government has focused its strongest intervention efforts on prostitutes and people who use intravenous drugs.
"AIDS education for the general public has not been the priority," Curtis said.
Helping to train educators to deliver AIDS prevention messages is Curtis' specialty. She completed dissertation research at Teacher's College Columbia University on using online learning to teach pre- and in-service AIDS educators.
Curtis traveled to India on Aug. 1 to spend four weeks developing an AIDS prevention curriculum in collaboration with educators at the Kodaikanal International School. Located in the mountains of Tamul Nadu in the southern tip of India, Kodaikanal International School was established in 1901 and is the oldest co-educational school in all of India. She returned to the U.S. on Aug. 26.
Curtis will help create a comprehensive HIV/AIDS education and prevention curriculum for students from preschool to grade 12. She will work to prepare India's teachers to start giving the youth of this country the knowledge they need to protect themselves and each other from the rapidly spreading, deadly worldwide epidemic.
"If we're not educating people in school, then we can't expect that people will be able to protect themselves."
SUNY Cortland's Research and Sponsored Programs Office recently awarded her $2,000 to offset her travel expenses. Her trip is also made possible by a grant to support her research work toward tenure at Cortland and an offer from the Kodaikanal International School to house and feed her during her stay in India.
In April 2008, Curtis was a keynote speaker at the Association of International Schools of India (TAISI) annual Teachers' and Middle Management Conference in Bangalore, India. She spent a week doing workshops for teachers on how to incorporate AIDS prevention across the curriculum. Many of India's schools don't have health teachers, so she worked with teachers of biology and other sciences to find out how they might incorporate information about preventing the disease in other course subjects.
"They asked me to come back," she said. "So I'm going back to work with the school to develop a program school-wide."
During her recent visit to India, Jena Curtis plays hand games as she works with children at the Tribal Children's Home, an educational center for orphans and disadvantaged children.
The incorporation of HIV/AIDS curricula into public school classrooms is even more controversial in India than in the United States, Curtis asserts. Several state governments forbid sex education and individual teachers are reluctant to ask principals for permission to teach the subject.
"Because health education programs don't typically exist in India's classrooms, the average Indian student who gets into high school — which is only one in six of all students — will receive less than 20 hours of health education in his entire high school career," Curtis said.
"In India there are media campaigns about condoms, but because the basic education isn't there, it's hard to have effective prevention messages," she said.
Misinformation prevails, Curtis said. A research report published several years ago found that in rural villages Indian women refuse to use condoms to prevent AIDS because they think the latex receptacle will float around inside their bodies until it reaches their throats and chokes them to death.
"These women didn't have a sense of their own reproductive anatomy and didn't know that the reproductive system is closed and the condom couldn't wander to their throats," Curtis observed. "So it doesn't work to say, 'Wear a condom,' if people don't know that condoms are safe and can't get lost in the rest of their body."
Curtis will collaborate with teachers from the school to craft the delivery of AIDS education in a way that may resonate with students in southern India.
"This is the heart of health education," said Curtis. "It's working with indigenous people to identify what it is they need, what their cultural beliefs are, and then creating a health program that addresses their health needs while respecting their beliefs."
One concern was that Indian teachers don't necessarily know a lot about HIV and AIDS.
"The first week or so is going to be spent doing outreach with the teachers about how we might teach this," Curtis said. "What are the issues? What are the problems? What are the cultural considerations? Then I'll form a project team of teachers and staff who will work with me to help me figure out culturally appropriate ways to introduce this subject into Indian culture.
"In health, as in fashion, we've learned very quickly that one size does not fit all," Curtis said. "Instead of coming in and saying, 'I know how to fix things,' I'm telling the people I work with that, 'I have expertise on how to develop AIDS education but I really don't know anything about life in Kodaikanal. I need you to teach me that.' That's how we do most things in health."
She always asks educators to think about their own unique backgrounds and what their communities think about family. The answer is always the same: "We believe that family is the most important thing, and the parents' job is to keep their children safe and love them and help them grow up to be strong and healthy."
"Everyone, everywhere believes that," Curtis said. "We think about what sort of stories and background there are to those feelings and then incorporate those into the curriculum. Is it a father's job to protect his daughter? Is it a mother's job to protect her daughter? And how do those things look?"
If you learn enough about the culture, you can then make lessons that mirror the values of the community and the way that those values are expressed, Curtis says. Then you have health education programs that people understand and respect.
Once the project has been developed, Kodaikanal's excellent faculty and staff are tasked with sustaining the model, fulfilling a charter principal of the school that curriculum developed there will be exported. Curtis' plan is to publish results of the project and follow up with teachers after her return to the U.S. to ensure the curriculum is fully implemented.
She is already planning her next trip back to India to expand the project.
"We could move to Delhi, Calcutta or Mumbai and pick another school in another region of India," she said. "The regions are very different so instead of creating one program for all of India, we are creating one for each region. I would love to bring one of my undergraduate health education students back with me to India next summer."
Red Dragon Ride Supports Local Scholarships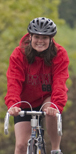 07/20/2010
Members of the campus community who are cycling enthusiasts will want to pedal to support the College's Red Dragon Ride on the weekend of Oct. 1-3. The deadline for early registration is Thursday, Sept. 2. Late entrants will be charged an additional $20.
The inaugural non-competitive event will feature three scenic rides of approximately 25, 55 and 83 miles on Saturday, Oct. 2, and two rides of 40 and 55 miles the next day.
Registration is being handled by the YMCA. To learn more about the Red Dragon Ride or to download the color brochure with registration form, visit the website at www.cortland.edu/reddragonride or contact the YMCA at (607) 756-2893 or by writing to 22 Tompkins St., Cortland, NY 13045.
Between bike tours through Finger Lakes country, the cyclists and their families can sample the 15th annual Great Cortland Pumpkinfest, featuring a cornucopia of sights and activities in Courthouse Park.
"Pumpkinfest is a nice event that brings a lot of people into town," said Raymond Franco '72, SUNY Cortland's vice president for institutional advancement. "This event takes advantage of the beautiful Finger Lakes region to bring people to Cortland."
In addition to being a fun activity to complement the well-known annual Bon Ton Roulet Finger Lakes Bicycle Tour, the Red Dragon Ride will serve as a fundraiser for scholarships to Cortland County high school graduates who attend SUNY Cortland as well as youth programs at the Cortland YMCA.
"The Red Dragon Ride is the result of a nice community-college partnership between the Cortland College Foundation and the Cortland YMCA, the Cortland Visitor's Center and the Cortland Regional Sports Council," Franco said.
The $90 registration fee will provide a tee shirt, drinks and snacks at the beginning of the ride and along the route, dinner and a social with entertainment.
Proceeds of the event will benefit the YMCA as well as help endow the Cortland Community Appreciation Fund, a challenge fund established in Fall 2008 by SUNY Cortland alumnus David Hennessy '53 and his wife, Milly.
The Hennessys, philanthropists in their own community of Nashville, Ind., pledged to contribute $50,000 over five years to the fund, which will be awarded as a renewable scholarship to one or more outstanding Cortland County high school seniors each year once the community or other donors matches their gift with $100,000.
To date, several significant gifts have been made that meet the Hennessy Challenge criteria.
Cyclists can relax and enjoy the event, which is not a race.
"People can show up, register and ride, instead of having a start time," Franco said.
The green hills and valleys of the Finger Lakes region provide a wonderful backdrop for a vigorous bike ride by Linda Battin, left, and her daughter, Whitney Battin '07, who prepare for the Oct. 1-3 Red Dragon Ride. Linda manages financial operations for the Cortland College Foundation
All the rides will originate at 8:30 a.m. in front of Park Center near the entrance facing the main parking lot and tennis courts. The ride routes, the longest of which is an 83-mile tour along the roads surrounding Skaneateles and Otisco Lakes, are posted on the Red Dragon Ride website at www.cortland.edu/reddragonride.
Cyclists will be offered water and Gatorade at the start and will be provided the beverages and light snacks at two rest stops along the routes. On Saturday evening when the rides are over, riders and their companions can celebrate with dinner and entertainment in downtown Cortland. Those enjoying the weekend on their own two feet may tour the Lynne Parks '68 SUNY Cortland Alumni House from 1-4 p.m. on Sunday.
Traci Washburn, assistant director of The Cortland Fund, will coordinate activities for the College, and will recruit, train and manage student and alumni volunteers for the event. The volunteers will handle registration the day of the event, staff rest stops along the ride routes, and ferry riders who can't complete their tour.
For more information about the scholarship fund, contact the Cortland College Foundation at (607) 753-5787 or visit Brockway Hall, Room 317 on the SUNY Cortland campus. Donations should be addressed to the Cortland College Foundation and mailed to P.O. Box 2000, Cortland, NY 13045.
"We're hoping members of our campus community will join in and support this enjoyable activity that will also give back so much to future students and the Cortland community," Franco said.
Student Employment Fair Provides Job Opportunities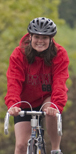 08/19/2010
SUNY Cortland students are invited to participate in the Student Employment Fair set for 11 a.m.-1 p.m. on Wednesday, Sept. 8, in the Corey Union Lobby and Exhibition Lounge.
Students will have the opportunity to meet with hiring managers to discuss part-time positions and complete applications. The event is free and open to all SUNY Cortland students.
Last year's recruiters included: American Red Cross of Cortland, Auxiliary Services Corporation, Cortland Child Development Center, Cortland Youth Bureau, First Investors, Franziska Racker Centers, Greek Peak Mountain Resort, Labrador Mountain, OfficeTeam, SUNY Cortland Academic Computing, SUNY Cortland Childcare Center, SUNY Cortland EOP and Unity House of Cayuga County. For amore information and a complete list of participating organizations, contact Career Services at (607) 753-4715 or visit their website.
Volunteer/Civic Engagement Fair Happens Sept. 7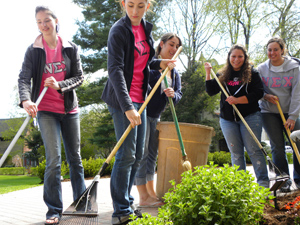 08/24/2010
Students, faculty, staff and community members interested in volunteer work, service-learning and internships are invited to meet with representatives from a variety of local organizations from 4-5 p.m. on Tuesday, Sept. 7, in the Corey Union Fireplace Lounge.
The event is designed to help those interested secure hands-on experience, test possible career options and complete service-learning course requirements while also helping agencies in need of assistance. Participants will have an opportunity to discuss and apply for volunteer experiences with agencies from the local community.
A partial list of participants include: the JM Murray Center, Cortland YMCA, Cortland Regional Medical Center, Lime Hollow Nature Center, Bridges for Kids Program/YWCA, Family Counseling Services/Youth Assist Program, New York State Inclusive Recreation Resource Center, JM McDonald Sports Complex, Access to Independence, City of Cortland Fire Department and the Cortland County Health Department.
For more information and a complete list of participating organizations, contact Career Services at (607) 753-4715 or visit their website.
Choral Union to Resume Rehearsals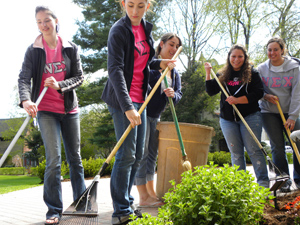 08/25/2010
The Choral Union, under the direction of Stephen B. Wilson, Performing Arts Department, will resume rehearsals for the fall semester on Monday, Aug. 30. Rehearsals will be held at 7 p.m. in Dowd Fine Arts Building, Room 108.
There is no fee for membership, nor is there an audition required. All singers committed to artistic choral singing are welcome. A special invitation is extended to basses and tenors.
The ensemble consists of SUNY students, faculty and staff who are joined by adult volunteer singers from central New York. Numbering 55 to 70 singers, the group most recently performed "St. Matthew Passion" by J. S. Bach on Good Friday.
The fall repertoire will consist of Mozart's "Te Deum;" Handel's imaginative birthday ode to Queen Anne, "Eternal Source of Light Divine;" the same composer's brief "Psalm 26;" and Schubert's "Adieu! 'Tis Love's Last Greeting."
The performance is scheduled for 8 p.m. on Tuesday, Nov. 30, in the Dowd Fine Arts Theater. Noted pianist/harpsichordist Alan Giambattista will provide keyboard accompaniment.
The group will also perform on Sunday afternoon, Dec. 5, as part of The Arts At Grace's annual December concert at Grace Episcopal Church, 13 Court St., Cortland. They will sing the brilliant renaissance motet for double chorus and six-part brass ensemble, Giovanni Gabrieli's "In Ecclesiis."
For more information, contact Wilson by e-mail or at (607) 753-4615.
Memorial Library Reference Desk Relocates
The Reference Desk at Memorial Library has relocated to be closer to the Technology Training Center in the Learning Commons.
A purple curve on the carpet leads visitors to the reference and research assistance librarians. Along with providing support for research and reference needs, the librarians can assist with navigating the MyRedDagon portal and the online catalog, finding databases for articles, answering questions on IM and e-mail, and guiding group project options.
Research assistance librarians also will direct users to the AskUs24/7 Online Reference Service which gives visitors access to a librarian anytime of the day or night.
For more information, visit the Memorial Library website.
CALS Lecture Grant Applications Available
Campus Artist and Lecture Series (CALS) Lecture Grant Applications are now available for the 2010-11 academic year. Applications are eligible for a maximum award of $500 and are open to any club, program or department. These are lecture grants and will not cover performances of any kind.

The fall semester deadline is Thursday, Sept. 9, to receive funding for lecture programs taking place in September, October, November and December 2010. Applications received after Sept. 9 may not be eligible for any fall semester funds remaining.

The Spring 2011 semester deadline is Wednesday, Feb. 2, for lecture programs taking place in February, March, April and May 2011. Applications received after Feb. 2 may not be eligible for any spring semester funds remaining.

For more information or to request a copy of the CALS Lecture Grant Application, contact Sandra Wohlleber at (607) 753-5574.
Brooks Award Nominations Sought
Nominations for the 2010-11 Rozanne Brooks Dedicated Teacher's Award are due Monday, Sept. 20.
The Brooks Award recognizes a faculty member who devotes a major portion of his/her time to teaching as well as a significant amount of time with students outside the classroom. Involvement in campus life enhances the candidates' application. Publication and research are not an emphasis of the award. The award recipient will receive $5,000 to augment his or her teaching.
An e-mail concerning the criteria, process, and deadlines will be sent and more information will appear in the Sept. 13 issue of The Bulletin.
For more information, contact Melony Warwick at (607) 753-2518.
Employees Asked to Update Directory Information
All SUNY Cortland employees are asked to review and update their information in the online campus directory. This directory lists name, title, department, phone number, office location and e-mail address for each
College employee.

Please note that the phone number you choose for your directory listing will be accessible by the public on www.cortland.edu. Home addresses and/or telephone numbers are not listed in the online directory.

State employees should check and update their information as follows:

1. Log in to myRedDragon
2. Select the Faculty/Staff tab
3. In the Important Links box, select My Directory Information
4. Review and update, if needed, the information shown

Anyone who is unable to access their directory information or myRedDragon should contact the The Help Center at THC@cortland.edu or at (607) 753-2500.

Research Foundation employees should submit changes to Brent Danega in the Human Resources Office by sending an e-mail or by phone at (607) 753-2414.

ASC employees should submit directory changes to ASC Human Resources Specialist Sue Michales via e-mail or by phone at (607) 753-4751.
The Cortland Fund Announces Faculty-Staff Campaign
Each year, John Shirley makes a gift to The Cortland Fund to support an existing scholarship to develop future leaders.
"Right now I'm giving to the Vice President for Student Affairs Merit Scholarship," said Shirley, the College's Career Services director. "I know that for me, I like to give money that supports scholarships because I know that it will be going directly to students."
He contributes to this particular endowment fund through payroll deduction and also writes checks to support specific College fundraising initiatives that pique his interest as he hears about them.
Shirley and 25-30 other college employees will speak directly with their co-workers in coming weeks as they attempt to broaden the pool of donors to include every College employee.
"I feel very strongly that it's very important for faculty and staff to get behind the students here," Shirley said. "For many of them to stay enrolled at campus and complete their degrees, they need financial support. And a larger endowment is going to allow more students to participate in some special activities: study abroad or internships or things like that."
The increased number of volunteers is just one factor fueling this year's annual Faculty-Staff Campaign, said Jennifer Janes, director of The Cortland Fund.
"It's different from what we've done in the past," Janes said. "We will be recruiting a Team of Captains who will be mainly responsible for promoting the campaign among colleagues."
Donors also will be urged to restrict their pledges to any of their interest areas, such as a scholarship, equipment purchase, organization, program or department.
"We have always encouraged unrestricted gifts," she said.
Another new twist on this year's faculty-staff campaign is a significant matching gift program that promises to greatly enhance the impact of employee generosity.
"As an incentive we are matching any new gifts from people who aren't giving and we're matching the gift of anyone who is currently giving but would like to increase their gift by Dec. 31," Janes said. "So if someone is giving $2 a pay period now and would like to increase that to $3, we will actually match the whole three dollars times 26 pay periods. It's just a little incentive and hopefully people will be excited by it."
"I've learned about a new endowment that will be created in fieldwork studies scholarship," said Shirley. Anthony R. Moon Jr. '86, a member of the Foundation Board of Directors, and his family established the namesake Anthony R. Moon Jr. '86 Internship and Fieldwork Study Scholarship, which with additional donations by others can more quickly reach the total necessary to become active.
"So I'm going to actually increase my donation this fall to direct some money toward this scholarship, which I'm obviously very interested in," said Shirley, who oversees the College's student internship program.
"The campus is sort of, 'Putting its money where its mouth is,'" Shirley said. "By having the matching fund, they are trying to entice people to give a little bit more. It's a very smart strategy, a great thing to do, and certainly will help our students."
The emphasis this year also is on encouraging more employees to give to The Cortland Fund, especially for the first time, Janes said. Last year, only 13.2 percent of the College's employees made annual gifts, a figure that slightly lags most of SUNY Cortland's sister institutions.
"Our goal this year is to reach 20 percent," Janes noted.
"A lot of people don't know that when we apply for grants from other foundations and corporations that they are also taking a look at what our faculty and staff participation rates are," Janes explained. "They feel that if we're not giving at home, then there is something wrong. Why would they want to support us if our own people don't support us?"
For a change, the volunteer faculty and staff Team Captains will actually hand out the annual solicitation letters and a brochure, materials that previously were mailed, Janes noted.
"It's much more difficult for somebody to say 'no' if his or her co-worker is participating and encouraging support," Shirley said. "It's easy to just discard a letter. But if somebody comes up to you and explains the value of giving, my guess is that you are much more likely to participate.
"It doesn't really have to be a lot of money, individually. You don't necessarily have to give thousands of dollars to the campaign. But if you start out small, within your budget, you won't even miss it."
"Payroll deduction is one of the fastest, easiest and most convenient ways to make a gift," Janes said. "Employees are encouraged to sign up for payroll deduction and make giving to SUNY Cortland effortless."
It's true that unrestricted gifts — donations with no strings attached — in the past have enabled the Cortland College Foundation to send annual fund monies where they are needed to support the College's institutional priorities, Janes explained.
"But we conducted two focus groups in the spring and it was loud and clear to us that people would give if we encouraged them to restrict," Janes said. "We've always allowed restricted gifts, we've just never gone really out and promoted it as we will for this campaign. So if faculty want to give to their department or if staff have something that's important to them, we hope they will let us know when they make their gift."
"A biology professor, for example, might be much more willing to give a gift if it will help a biology student," Shirley commented. "Someone who was a former athlete might give back to a fund supporting athletes. I understand why having a restricted gift creates more of a planning concern but if you can generate more money among the faculty that's restricted, that's still a good thing.
"I think once you start, even if it's only a few dollars a week, over time people tend to give more as their salaries increase.
"So the big thing is to just get people to start participating.
"Times are difficult. The economy is tough now, and people are concerned about their finances, and rightfully so. But giving a few dollars a week to support students would not be a big burden for most faculty and staff, I think. Even if you give a small amount of money, in aggregate, we can really do something good for our students."
More information about the faculty-staff campaign will appear in future Bulletin editions.

Suggest a feature story
---
Faculty/Staff Activities
Thomas Hischak
Thomas Hischak, Performing Arts Department, had his play, "The Cardiff Giant," named as one of the three winners in the 2009 Julie Harris Playwriting Competition sponsored by the Beverly Hills Playhouse. Also, his play "Awakening: The Story of Kip Van Winkle" has been published by Pioneer Drama Service, Inc., Denver, Colo.
Denise D. Knight
Denise D. Knight, English Department, will present a keynote address, "Reconstructing Gilman in the 21st Century: Art, Parenthood, and la Vita in Bella Rome," at an international conference on "Women and Society: Charlotte Perkins Gilman Today," in October at the Universita di Roma, Italia.
Jenn McNamara
Jenn McNamara, Art and Art History Department, will have two silkscreens, "Ahh Mortimer, I knew him well . . ." and "Unconditional Love" included in Shy Rabbit Contemporary Arts' Print National 2. The show will run from Sept. 4-Oct. 17. The Call for Entries resulted in a total of 505 submissions being received from 150 artists located throughout the United States, Canada and Europe. Juror Yuji Hiratsuka selected a total of 90 pieces for inclusion in the show, representing 45 fine-art printmakers from 21 states, Canada and the United Kingdom.
Mechthild Nagel
Mechthild Nagel, Philosophy Department and director of the Center for Gender and Intercultural Studies (CGIS), taught a graduate seminar on "Global Feminisms" in June at Fulda University of Applied Sciences in Fulda, Germany.
Ellen R. Paterson
Ellen R. Paterson, library, recently had two book reviews published: "Does An Apple A Day Keep the Doctor Away?" by Lerner, 2010, in the July issue of Science Books & Films and, "Integrative Women's Health, Oxford, 2010, appeared in the September issue of Choice.
Claus Schubert
Claus Schubert, Mathematics Department, was invited to spend a week with the research group on quadratic forms at the University of Konstanz, Germany. During his stay, from July 24-31, he gave a talk at the research seminar titled "Quadratic forms, ordering Spaces, and u-invariants."
Robert Spitzer
Robert Spitzer, Political Science Department, has been informed that his article, "Still Saving the Constitution from Lawyers," has been accepted for publication in the December 2010 issue of the Gonzaga Law Review.
Donna Videto, Aimee Greely and Bonni Hodges
Donna Videto, Aimee Greely and Bonni Hodges, Health Department, facilitated discussions on school wellness policies and programs for health and wellness teachers from around the state at a workshop held July 19 at SUNY Cortland. "Achieving Success with Health and Wellness" was funded by the School Health Capacity Building Project: A SUNY Cortland and NYSED Partnership, as part of the five year grant awarded to Hodges and the Health Department to impact systems in school health. Invited speakers presented on the latest instruments and trends for improving school health and wellness to the 30 participants, many of who were SUNY Cortland graduates currently working in the field.
Tiantian Zheng
Tiantian Zheng, Sociology/Anthropology Department, was invited by the Congressional-Executive Commission on China, Capitol Hill, Washington D.C. to speak at "China and Human Trafficking: Updates and Analysis" held in August. She was also invited to speak at "Stop Traffick International Conference" in September at DePauw University.

Submit your faculty/staff activity