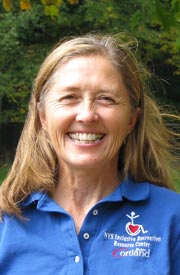 Campus Champion
Recreation, Parks and Leisure Studies Department Chair Lynn Anderson and her colleagues, Vicki Wilkins and Laurie Penney McGee, are changing the way New Yorkers view their parks and recreation resources. They want us to see each park and its accessibility from the vantage point of people with disabilities. Their groundbreaking training and assessment will be a valuable tool for many and is a testament to the highest ideals of Lynn and her department in their important service to our state.

Nominate a Campus Champion
---
Monday, Sept. 28
Display: AIDS Memorial Quilt, Corey Union Function Room. Exhibit runs through Friday, Oct. 2, 9 a.m.- 9 p.m. daily; special dedication ceremony
at 6 p.m. on Wednesday,
Sept. 30.
---
Tuesday, Sept. 29
Lecture: "Laponite Nanocomposites for Solar Applications," Michael E. Hagerman, Department of Chemistry, Union College, Sperry Center, Room 204,
7 p.m.; Light refreshments will be served at a social hour beginning at 6 p.m.
---
Tuesday, Sept. 29
Lecture: "The G.I. Bill: The Mother of All Stimulus Packages," Cornell University Historian Glenn Altschuler, Corey Union Exhibition Lounge, 7 p.m.
---
Wednesday, Sept. 30
Speaker: Lopez Lomong, a 2008 U.S. Olympic Team member and one of the "Lost Boys of Sudan," Old Main Brown Auditorium, 10:20-
11:10 a.m.
---
Wednesday, Sept. 30
UUP Lunch Meeting: "Mobilizing for What Lies Ahead — Cortland Campus Issues and Statewide Action Plans," Corey Union Caleion Room, noon-1:30 p.m. Buffet opens at 11:45 a.m.
---
Wednesday, Sept. 30
Sandwich Seminar: "Rethinking the Multicultural Community," Noelle Chaddock Paley, multicultural life, Brockway Hall Jacobus Lounge, 12:30 p.m.
---
Wednesday, Sept. 30
Wednesday Wellness Series: "Living With HIV" presentation by the Southern Tier AIDS Program, Corey Union Exhibition Lounge,
7 p.m.
---
Thursday, Oct. 1
Community Roundtable: "Railroads in Cortland County: Past, Present and Future," Park Center Hall of Fame Room, 8-9:45 a.m. Refreshments will be served at 7:45 a.m.
---
Thursday, Oct. 1
Sandwich Seminar: "Students in Distress," Sheila Dai and Richard Peagler, counseling and student development, Brockway Hall Jacobus Lounge, noon.
---
Saturday, Oct. 3
Children's Museum Workshop: "Nature Nook Series," hands-on nature-oriented activities, led by Susan Stratton, childhood/early childhood education, Children's Museum, ground floor of O'Heron Newman Hall,
8 Calvert St., Cortland, 10 a.m.-1 p.m.
---
Monday, Oct. 5
Phi Kappa Phi Lecture Series: "Teaching Alfie Kohn in Cairo," Cynthia Benton, childhood/early childhood education, a Scholars Without Borders: Local Experience/ Global Expertise fall lecture, Sperry Center, Room 104,
4:30 p.m.
---
Tuesday, Oct. 6
Faculty Senate Meeting: Brockway Hall Jacobus Lounge, 1:15 p.m.
---
Wednesday, Oct. 7
Women's Brown Bag: Women faculty, staff and graduate students are invited to meet, share ideas and develop campus networks, Corey Union, Room 209, noon.
---
Wednesday, Oct. 7
Wellness Wednesday Series: "Taken Away," presented by national motivational speaker Renee Damon, Corey Union Function Room, 8 p.m.
---
Thursday, Oct. 8
Sandwich Seminar: "Is it the End of the University as We Know it? Do We Feel Fine?" panel discussion on the The New York Times op-ed article by Mark C. Taylor, Brockway Hall Jacobus Lounge, noon.
---
Thursday, Oct. 8
Gender Forum II: "The Chilly Climate: Doing Gender on Campus," Brockway Hall Jacobus Lounge, 4:15-
6:15 p.m.
---
Thursday, Oct. 8
Closing Reception: Richard Jochum's "Unexpected Weight Loss," exhibition, Dowd Fine Arts Center Gallery, 6-8 p.m.
---
Thursday, Oct. 8
Untold Stories Movie Series: "Manufacturing Consent," Old Main Brown Auditorium, 7 p.m.
---
Friday, Oct. 9
Friday Films at Four FilmFest: "Aux Revoir les Enfants," (1987), directed by Louis Malle, presented by Jerry O'Callaghan, arts and sciences, Old Main, Room 223, 4 p.m., refreshments will be served beginning at 3:50 p.m.
---
---
Professional Studies Building Groundbreaking Set for Oct. 13
09/25/2009
Groundbreaking ceremonies for the new Professional Studies Building will be held at 3 p.m. on Tuesday, Oct. 13, on the Studio West lawn.
President Erik J. Bitterbaum will preside over the event, which includes remarks by Sen. James Seward, Assemblywoman Barbara Lifton, School of Professional Studies Interim Dean John Cottone, Associate Vice President for Facilities Management Nasrin Parvizi, Communications Disorders and Sciences Department Chair Regina Grantham, and Rachel Flynn, a speech and hearing science major from Pearl River, N.Y.
A reception will be held immediately following in the Studio West lobby, with architectural drawings of the building available for viewing.
Construction of the 20,000 sq. ft., two-story Professional Studies Building, an addition to Studio West, will begin in mid-November, said Joe Westbrook, associate facilities coordinator at the College and the project manager. The new building will occupy the existing parking area and part of the lawn on the east side of Studio West.
"We will have staggered start dates on the new building and on the rehab work to Studio West, but they will have a common finish date of January 2011," said Westbrook of the $11 million construction project.
The Professional Studies Building first floor will feature the 8,000 sq. ft. clinic for the Communication Disorders and Science Department - formerly Speech Pathology and Audiology - that is currently housed in the McDonald Building on Tompkins Street. The clinic houses an audiology chamber, observation and therapy rooms, a library and a resource area.
The Recreation, Parks and Leisure Studies Department will be moving to the new facility from its current location in the Park Center. The department will have an outdoor education laboratory, a play teaching area and academic equipment staging and storage areas on the first floor.
The second floor, which occupies 7,000 sq. ft., houses 23 offices and the two department offices for Communication Disorders and Sciences as well as Recreation, Parks and Leisure Studies.
"The front of the building will face toward Lankler Drive," said Westbrook, "The exterior will be a combination of red brick face and layered metal panel overlays."
A 30-foot by 80-foot lobby and connecting hallway will link the Professional Studies Building to Studio West and will be flanked on the exterior by two separate courtyards with gathering spaces.
Renovation work on the 43,000 sq. ft. Studio West building will begin in March 2010, said Westbrook, adding that the façade will continue the brick-and-metal look of the Professional Studies Building. While the Studio West foundation footprint remains the same, the interior changes are significant.
The Facilities Planning, Design and Construction Office will relocate elsewhere on campus to allow for the consolidation of all the School of Professional Studies academic departments, with the exception of the Health Department which elected to remain in the Moffett Center.
The School of Professional Studies dean's suite, which offers three offices, a conference room and a reception area, will move to the area now occupied by the facilities staff. The Sport Management Department will relocate in the building to the space formerly occupied by the dean's office. The walls will be removed and reconfigured for 21 offices and a special events room. The existing state-of-the-art sports technology labs will undergo minor alterations.
The Center for Obesity Research and Education, with its laboratory, testing room, library and resource area, will be situated in a 2,000 sq. ft area in the middle of Studio West. A new motor behavior testing laboratory and computer lab will replace the ones in the Park Center and will be adjacent to the existing biomechanics lab which will undergo a minor facelift.
The Kinesiology Department, located near the west end of Studio West, will have 18 offices, including the department chair's space.
A lawn will replace the parking spaces closest to Studio West on the west side. Some 400 feet below the surface, 40 geothermal wells have been dug to allow for heating and cooling the facility.
"We will release heat into the earth in the summer to cool the building and extract heat from the ground in the winter to warm it," said Westbrook. "By doing so, we are reducing our carbon footprint."
KSS Architects, LLP, of Philadelphia, Pa., provided the architectural designs for the construction and renovation, while M/E Engineering, P.C., of Syracuse, N.Y. are the project engineers.
The campus steering committee included Westbrook, Parvizi, Cottone, Director of Facilities Planning Jeff Lallas, Director of Recreational Sports Julian Wright and Dan Donlon, capitol program manager with the State University Construction Fund.
Federal Grant Fosters Student Exchanges Between U.S. and European Universities
09/23/2009
Six young Americans from two SUNY colleges and six young Europeans from two European universities will soon travel across the Atlantic to study at each other's universities for a semester, thanks to a nearly $400,000 grant awarded by the U.S. government and the European Union (EU).
The four-year Atlantis Mobility Project grant will provide a total of 48 scholarships for students to study public administration and public policy. The project brings together four institutions in a partnership that involves students and faculty.
On the American side, SUNY Cortland and Buffalo State College will be supported by the U.S. Department of Education and the Fund for the Improvement of Postsecondary Education (FIPSE). The European partners, who are funded by the European Union Commission in Brussels, are Manchester Metropolitan University in Great Britain and Babes-Bolyai University in Cluj, Romania.
The Atlantis Mobility Project grant focuses on student mobility and exchange.
"Students understand today that when they graduate from college, they will live in a world without borders, work in businesses that depend on the world economy, and be part of multilingual and multicultural communities," said Erik J. Bitterbaum, president at SUNY Cortland. "This grant allows our students to learn in an unfamiliar environment by adapting to the challenges of a new culture and developing a global perspective."
The project was among only 25 fiscal year 2009 EU-U.S. Atlantis Program grants awarded competitively by FIPSE at institutions across the U.S. Most were awarded to major research universities.
"We are delighted that our two SUNY colleges received this grant and we are even more delighted to be able to offer an unparalleled opportunity for our students to study within the European Union," said Cortland Project Director Henry Steck, a SUNY Distinguished Service Professor in the Political Science Department at SUNY Cortland. His colleague, Assistant Professor Mary McGuire, who directs SUNY Cortland's program in Public Administration and Public Policy, will oversee the Atlantis' Academic Project at SUNY Cortland, which involves the academic aspects of the grant such as advising students and the curriculum.
Recruitment is underway for the program to launch next spring. A different cohort of students will participate for one semester each year for a total contingent of 48 students. Each year, 12 students will travel to study at a trans-Atlantic partner university, three from each of the four partner institutions. Starting this spring, three SUNY Cortland students will study in Romania while three students from Romania will study in Cortland. There will be a similar exchange between Manchester Metropolitan University and Buffalo State.
Students will be supported by $5,000 scholarships, which are awarded competitively. The participants will take courses in politics, ethnic studies, public policy and foreign language. They also will participate in a public policy internship at the local, regional or international level with organizations such as the European Commission.
The overall project director for the SUNY Consortium is Laurie Buonanno, a professor of political science at Buffalo State.
"The Atlantis Program brings Europeans and Americans together at the ground level for a transatlantic network to learn about what is involved in public policy," said Buonanno, professor and chair of political science, who headed up the team that prepared the grant.
The award also will support faculty to work with their trans-Atlantic counterparts. Steck explained that the program, in part, advances the aspirations of the U.S. and the EU to bring the next generation of cross-national professionals together.
"We focus on public administration, public policy, public service — including the non-governmental sector — to build bridges between young professionals. We believe that the students will create transatlantic networks of colleagues and friends and this will help our country and the E.U. collaborate more closely in the future."
Study across borders is important because, with increased globalization, today's students will work together tomorrow in government, the non-governmental sectors and the business sector, McGuire said.
"You never know when they will need to be able to address internationally issues of regulatory policy, economic policy, and policy affecting such disparate areas as food safety and international police work," she said. "We will need administrators who are knowledgeable about the institutions and the culture of each other's countries."
The EU is now one of the world's largest trading blocs and among the most important U.S. trading partners. In addition, many laws and regulations in the EU affect U.S. businesses just as European business must comply with U.S. laws.
SUNY Cortland has an active program in international education, McGuire explained, and this project "opens more doors to our students in political science, public administration, international studies and many other fields."
Securing this grant is another step forward in the increasing international engagement of SUNY Cortland and SUNY itself, according to Steck.
"Today, no university or college worthy of the name can afford to ignore the world at large or to fail to make every effort to bring greater international awareness and learning to its campus," he observed, noting that new SUNY Chancellor Nancy L. Zimpher has expressed SUNY's priority to increase its international presence.
Stephen Burwood, director of Cortland's Clark Center for International Education, explained the importance of the grant to Cortland students.
"In an age where the world has become smaller and far more commercially, politically and culturally competitive, it is essential that SUNY Cortland be able to offer opportunities to its students to be prepared for a very exciting global future," he noted. "This European-American joint project offers students a vision of public administration they would be very hard pressed to achieve in a lifetime of public service; it prepares them for great things to come."
Buonanno hopes the exchanges continue long after the grant's end.
"This program helps us globalize our curriculum," she said. "It will also strengthen teaching and research for faculty and staff."
---
Capture the Moment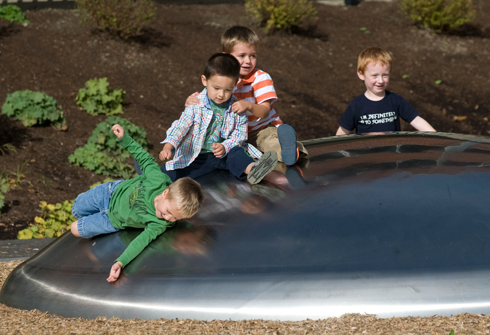 Unfazed by the Sept. 24 dedication festivities for the Education Building and Child Care Center, four youngsters demonstrate the popularity of the geodome, a large, polished stainless steel disc located in the SUNY Child Care Center playground.
---
In Other News
Community Roundtable Explores Railroad History in Cortland County
09/21/2009
A panel of railroad scholars and buffs will give a presentation on "Railroads in Cortland County: Past, Present and Future" from 8-9:45 a.m. on Thursday, Oct. 1, in SUNY Cortland's Park Center Hall of Fame Room.
Sponsored by the President's Office and the College's Center for Educational Exchange (CEE), the community roundtable is free and open to the public. Refreshments will be served at 7:45 a.m.
This special, extended roundtable will explore the historical uses of rail service in this area as well as current and potential tourist destination opportunities.
The speakers will include Sharon Todd, an associate professor of recreation, parks and leisure studies at SUNY Cortland, and Tom Trencansky, executive director of the Cayuga Nature Center.
Following the discussion, Vince Minnella, director emeritus of instructional resources at SUNY Cortland, will briefly introduce and then show the popular, 30-minute locally produced video, "That Lonesome Whistle: The Railroads of Cortland County," to attendees who wish to stay beyond the usual ending time of 9 a.m.
The history of railroads in Central New York is rich and varied. Decades after the railroad industry's decline, a variety of small tourist train operations have continued intermittently in this region.
Todd will summarize results of a two-year study completed for the New York State Department of Economic Development by students in the Recreation, Parks and Leisure Studies Department at SUNY Cortland. The study explores the extent to which citizens would support and use a local tourist excursion train between Binghamton, N.Y., and Cortland. Todd will share results from a survey about ridership on the Central New York Maple Festival train, and ideas for other excursion trains and their psychological, economic, educational and community benefits.
Trencansky, a photographer of trains and railroads and the founder of the Cornell Railroad Historical Society, will provide an entertaining musical presentation that highlights the scenes and long history of New York state and Cortland County railroads.
"That Lonesome Whistle" was produced by the Sperry Learning Resources Center in 1979 as a project supported by a SUNY Faculty Grant for the Improvement of Undergraduate Instruction.
A nostalgic look back at the rich history of railroads in Cortland County, the video highlights the vitality and economic impact of freight and passenger travel from the 1850s through the 1900s to its decline following World War II. Archival photographs take the viewer to the thriving passenger stations on Central Avenue and South Avenue. They will enjoy a virtual ride on the Cortland-Homer Horse Railway, which after becoming the Cortland and Homer Traction Company extended from South Avenue in the city to Little York in Preble.
Minnella scripted and produced the video as associate director of the Sperry Center. Marcia Carlson, SUNY Cortland professor emerita of recreation and leisure studies, directed the video with the help students in her Recreation Administration class. Morris Bogard, SUNY Cortland associate vice president emeritus for academic affairs, narrated the film.
All Community Roundtables are recorded and available as Webcasts on SUNY Cortland's central Webcasting page at cortland.edu/webcast. For more information, contact the CEE at (607) 753-4214 or visit www.cortland.edu/cee.
Reneé Damon Discusses Her Recovery from Drug Addiction on Oct. 7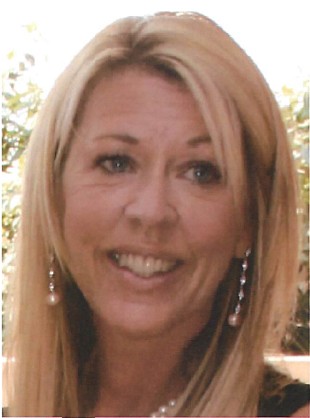 09/22/2009
National motivational speaker Reneé Damon will offer a personal account of how her addictions took away her personal choices, on Wednesday, Oct. 7, at SUNY Cortland.
Damon, of DeRuyter, N.Y., will describe the horrific role drugs played in her life as well as share the benefits to living a clean and sober lifestyle.
Presented by the College's Judicial Affairs Office, her talk, titled "Taken Away," will begin at 8 p.m. in the Corey Union Function Room. The event is free and open to the public.
Presented by the College's Judicial Affairs Office, the lecture is part of SUNY Cortland's Fall 2009 "Wellness Wednesday Series," featuring speakers, exhibits, self-help workshops and other programs intended to help students adjust to college life.

As an 18-year recovering addict, Damon speaks in a straightforward and honest way about drug addiction issues and her own struggle to reclaim her life, self esteem, respect and dignity.
A professional substance abuse counselor for 15 years with both adults and adolescents, she has spoken in many high schools, universities and criminal facilities. She addresses the results of substance abuse along with sexual assault issues, including the emotional scars and damage to the individual's self-esteem and well-being and long-term health problems. A single mother of two children in college, she has an associate's degree in criminal justice from SUNY Canton and a bachelor's degree in human services from Rutgers University.
For more information, contact Michael Pitaro, assistant director of jusicial affairs. For more information about the Wellness Wednesday series, contact Catherine Smith, the College's health educator, in Van Hoesen Hall, Room B-1, or at (607) 753-2066.
'Walls' Series Begins with G.I. Bill Discussion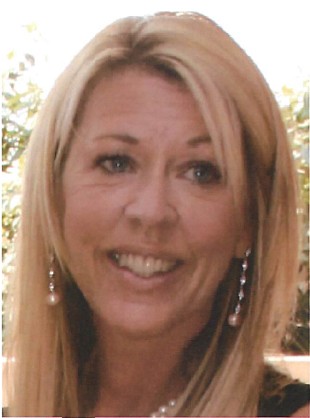 09/23/2009
Cornell University Historian Glenn Altschuler will address "The G.I. Bill: The Mother of All Stimulus Packages" on Tuesday, Sept. 29, at SUNY Cortland.
The discussion, which begins at 7 p.m. in the Corey Union Exhibition Lounge, is the first in the series with the "Walls" theme, presented by the Cultural and Intellectual Climate Committee. The series begins a yearlong examination of the walls we build and tear down in our efforts to create community. Altschuler's visit is co-sponsored by the Political Science Department, student Political Science Association, Cultural and Intellectual Climate Committee, and the Campus Artist and Lecture Series. The talk is free and open to the public.
Altschuler, the Thomas and Dorothy Litwin Professor of American Studies at Cornell, recently co-authored with fellow Cornell historian Stuart Blumin, The G.I. Bill: A New Deal for Veterans, published by Oxford University Press. Copies will be available for purchase at Altschuler's talk.
The G.I. Bill of 1944 represented a sweeping and audacious effort by the government to not only support millions of returning World War II veterans, but to provide them with the chance to better their lives, and society as a whole, by providing education funding, job training, unemployment compensation and housing loans. This ambitious program transformed the American post-war landscape, literally creating the modern "knowledge society."
The G.I. Bill represented the government's effort to break down barriers between millions of returning veterans in order to help re-integrate them into civilian life.
Altschuler currently serves as dean of Continuing Education and Summer Sessions at Cornell, a position he has held since 1991. He is the author of nine books and dozens of scholarly articles. In addition, he has written hundreds of book reviews for newspapers throughout the United States and abroad, and was a regular columnist for the Education Life Section of The New York Times.
Altschuler received his B.A. from Brooklyn College and his master's and Ph.D. from Cornell, where he has taught and served in various administrative positions since 1981. Altschuler has won awards for teaching and advisement and received numerous research fellowships and grants. Among his other books are All Shook Up: How Rock 'n' Roll Changed America; Rude Republic: Americans and Their Politics in the 19th Century; and Changing Channels: America in TV Guide.
For more information on the talk, contact Robert Spitzer, political science, at (607) 753-4106.
SUNY Cortland Hosts Fall Open House on Oct. 12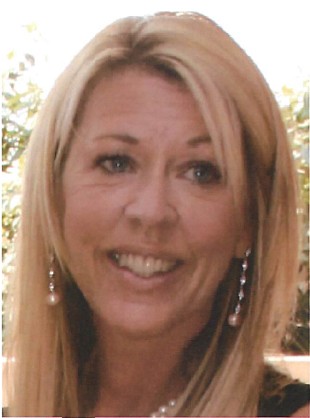 09/23/2009
More than 800 prospective college students are expected to spend a day visiting academic departments, touring the campus and talking to faculty and students during the SUNY Cortland Fall Open House on Columbus Day, Monday, Oct. 12.
The College will show off its campus to interested individuals on a regular day of classes, said Admissions Director Mark Yacavone. Faculty, staff and students from academic departments and student service offices will be available to meet with visitors throughout the program. Additionally, guests may tour the campus and eat in the dining facilities.
The open houses allow visitors the opportunity to experience the campus by interacting directly with students, faculty and staff. The visitors have made prior reservations with the Admissions Office to be on campus that day.
The program will formally begin at 10 a.m. in the Park Center. An Academic Fair and Student Services Fair featuring department faculty and student services will take place in Park Center Corey Gymnasium from 10 a.m.-noon. At 12:30 p.m., students are encouraged to proceed to their chosen academic department offices for more information and a tour.
Guided tours of the campus and residence halls will run from 11 a.m.-2:30 p.m. Participants will meet in the Corey Union Function Room.
Honors Program Coordinator Arnold Talentino will offer an overview of the Honors Program at 11:45 a.m. in Corey Union, Room 209. Special sessions on admissions, financial advisement, athletics, dining services and residential services will also be offered that day. For details, visit the Web site at cortland.edu/admissions.
Parking for the Open House visitors will be provided at Studio West and the Route 281 parking lot, which features a shuttle bus service to Park Center.
Yacavone noted that the fall format is much different from the Spring Open House, where the majority of the visitors have already been admitted and are in the process of deciding to attend SUNY Cortland. By contrast, at the Fall Open House, the visitors get to see the campus while the students are in class.
A second Fall Open House for those who are unable to attend the first one is scheduled for Wednesday, Nov. 11.
'Untold Stories' Movie Series Focuses on Media and U.S. Intervention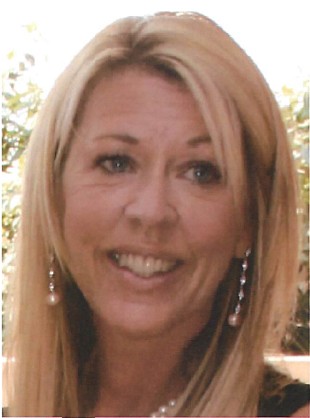 09/23/2009
"Untold Stories," a movie series on media and U.S. interventions, is being sponsored by the SUNY Cortland Institute for Civic Engagement throughout October and November in Old Main Brown Auditorium. All the movies begin at 7 p.m. and are free and open to the public.
"Each year, SUNY Cortland chooses an academic theme that shapes the various educational programs on campus throughout the year," explained Main Street SUNY Cortland Community Outreach Coordinator Timothy Rodriguez, who organized the movie series. "In previous years, the themes have focused on the environment and issues of fundamentalism. This year the academic theme is 'Walls.'"
SUNY Cortland Associate Professor of History Kevin Sheets, who chairs the College's Cultural and Intellectual Climate Committee, explains that the "Walls" concept includes all types of "walls, fences, borders, limits, boundaries and barriers."
"'Untold Stories' will show perspectives of societal and world events that aren't often articulated in the dominant mainstream culture of the United States," added Rodriguez. "Relating to the academic theme, this series can be used to break down some of the ideological walls that exist today."
The six-film series opens on Thursday, Oct. 8, with "Manufacturing Consent," a documentary based on the work of MIT professor and linguist Noam Chomsky. The series continues on Thursday, Oct. 15, with the documentary "Outfoxed," which focuses on Chief Executive Officer of News Corporation Rupert Murdoch and Fox News. On Thursday, Oct. 22, the documentary "Orwell Rolls in His Grave," which features information from media specialists, will be shown.
On Thursday, Nov. 5, a documentary titled "The War on Democracy" will focus on U.S. intervention in Venezuela, Guatemala, Chile and Bolivia. "Peace, Propaganda, and the Promised Land," a documentary on the Israel-Palestine conflict and the U.S. media that report it, will be shown on Thursday, Nov. 12. The movie series concludes on Nov. 19 with the film "Breaking Ranks," which features testimony from Iraq War veterans who have deserted the military to oppose the current wars.
For more information on "Untold Stories," contact Rodriguez at (607) 753-4271.
Cast Announced for Musical 'Sweeney Todd'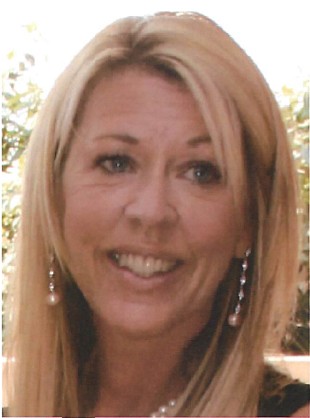 09/23/2009
The Performing Arts Department has announced the cast for the October production of the Broadway musical thriller "Sweeney Todd, the Demon Barber of Fleet Street." The play will be performed Oct. 23-25 and Oct. 30-Nov. 1 in the Dowd Fine Arts Center Theatre. Tickets go on sale at Jodi's Hallmark Shop on Oct. 1.
Musical theatre major Douglas Robbins will play the title barber who takes revenge on the world. His diabolical assistant Mrs. Lovett will be played by Rebecca Rozzoni. Also featured in the large cast of SUNY Cortland students are Kara Howard as Sweeney's daughter Johanna, Skylar Winter as the corrupt Judge Turpin, John McAvaney as the judge's henchman known as the Beadle, Anthony Festa as the sailor Anthony Hope who loves Johanna, Tim Fuchs as the greedy Italian barber Pirelli, Ryan McDonald as the troubled youth Toby and Kimberly Moore as the prophetic Beggar Woman.
Also in the cast are SUNY students Nicole Herlihy, Keith Golden, Andrew Kohn, Emily Ellis, Lauren Kovacio, Marley Myrianthopoulos, Colin Havener, Grace McGeoch, Mitch Thurman, Allison Zack, Amy Lamberti, Lisa Reid, Annali Fuchs, Charles O'Connor, Kelsey Reed, Derek Mellor, Sara Laursen, Natalie Luzzi, Angelia Golden, Rasheem Ford, Valerie Blatt, Kate Quigley, Jason Schuloff, community member Cassidy Halpin and faculty member Thomas Fuchs, physical education.
"Sweeney Todd" is directed and choreographed by Kevin Halpin with musical direction by Richard Montgomery, sets by Howard Lindh, lighting by Joel Pape and technical direction by Preston Marye, all of the Performing Arts Department. Costumes are by consultant Mark Reynolds.
"Sweeney Todd" is partially funded by the Cortland Fund and the Cortland College Foundation. More information about the musical and this season's other events can be found at www.cortland.edu/performingarts.
2008 U.S. Olympian Lopez Lomong to Speak at SUNY Cortland Sept. 30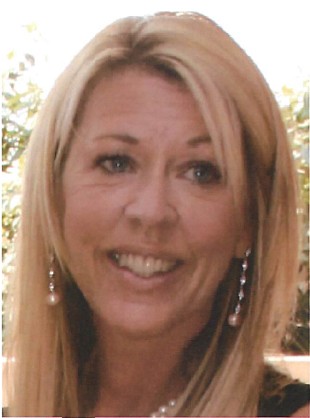 09/24/2009
Lopez Lomong, a 2008 U.S. Olympic team member and one of the "Lost Boys of Sudan," will speak on Wednesday, Sept. 30. The event will be held from 10:20-11:10 a.m. in Old Main Brown Auditorium. Supported by the Sport Management Department, the lecture is free and open to the public.
Lomong's life story is one of both perseverance and triumph. The U.S. flag bearer during the Opening Ceremonies at the Summer Games in Beijing, Lomong, at age 6, was one of more than 100 young boys kidnapped by government soldiers in his native Sudan. They were taken to a prison and trained as child soldiers. Lomong escaped with three friends and spent 10 years in a Kenyan refugee camp. He was taken in at age 16 by a family in Central New York as part of a program that is known as "The Lost Boys of Sudan."
Lomong became a runner at Tully High School, where he earned a New York state high school championship. He went on to Northern Arizona University, during which time he earned his U.S. citizenship. In 2007, Lomong was the Division I NCAA indoor champion in the 3,000-meters and the outdoor champion at 1,500-meters. One year after becoming a U.S. citizen, Lomong competed in Beijing. He did not medal, but made it to the semifinals.
Lomong is an active member of Team Darfur, an international coalition of athletes committed to raising awareness about and bringing an end to the crisis in Darfur, Sudan. He now runs professionally.
Lomong's lecture is organized and supported by SUNY Cortland's Sport Management Department.
Faculty Senate Endorses Handbook Changes
The Faculty Senate unanimously endorsed changes to the College Handbook recommended by two of its committees during the Sept. 22 regularly scheduled meeting in Brockway Hall Jacobus Lounge.
Robert Spitzer, political science, presented some minor alterations to the College Handbook on behalf of the Educational Policy Committee. The group reviewed the pertinent policies during the Spring 2009 semester. The suggested modifications included edits clarifying that Level I changes do not need School Curriculum Committee approval and that not all Teacher Education Program changes require approval from the State Education Department in Albany.
On behalf of the Academic Faculty Affairs Committee, Raymond Collings, psychology, forwarded some minor edits several modifications to the College Handbook, Section 220.06 that the committee reviewed last semester. These changes clarify the appropriate use of materials submitted by faculty members during personnel reviews and the responsibilities of the various reviewers during the process.
In other action, Faculty Senate Chair Kathleen Lawrence, communication studies, informed senators that the positions of treasurer and secretary remained vacant. Lawrence shared that two senators, Teri Vigars, ASAP, and Donna Videto, health, have expressed interest in serving as secretary and treasurer, respectively. The senate would welcome any other nominations between now and its Oct. 6 meeting, at which time the full senate expects to fill the two executive committee positions.
Return Those Signed Winter Session Contracts
Winter Session contracts were distributed to faculty by campus mail on Sept. 18. One signed copy of the contract should be returned to Mary Cervoni, Brockway Hall, Room 216, within 10 days of the contract date.
Timely return of the contract assists the office with preparation of the Winter Session payroll so individuals may be paid on time. Those with questions about their contract, or those not receiving a contract but expecting one, should contact Mary Cervoni at (607) 753-4207.
Information Session Features Two Internal Research Grants
An information session titled "Introduction to Internal Grants: Funding Your Scholarly Work" will be held from 4-5:30 p.m. on Wednesday, Oct. 14, in Brockway Hall Jacobus Lounge. To sign up, contact Pam Schroeder, Research and Sponsored Programs, by Oct. 7.
The College Research Committee will provide an overview of two internal research grant opportunities — the Faculty Research Program and the Research and Travel Grant Program. Committee members will share their perspectives and strategies for preparing a successful application. They will also discuss the internal grants peer review process and be available to answer questions on how to increase the likelihood of success for applicants.
For more information, contact Glen Clarke in the Research and Sponsored Programs Office at (607) 753-2511.
Early Registration Deadline for National Conference on Succeeding as Women in Higher Education
The Oct. 1 deadline is approaching to register at a discounted, $125 rate for SUNY Cortland's "Succeeding as Women in Higher Education" conference from Friday, Oct. 23-Sunday, Oct. 25, at the College.
Admission for those who pre-register after Oct. 1 will be $140.
Presented by the College's Center for Gender and Intercultural Studies, the conference organizers recently added to the list of speakers SUNY Chancellor Nancy L. Zimpher, who will give an address during a reception in her honor.
The conference will include among its plenary speakers Lisa Marsh Ryerson, president of Wells College, and Deborah L. Sydow, president of Onondaga Community College.
Keynote speaker Sarah Fenstermaker, a professor in the Sociology Department at University of California, Santa Barbara, has written extensively about gender inequality. She will speak at 9 a.m. on Saturday, Oct. 24.
Conference speakers will explore, through presentations, workshops, and artistic presentations, essential questions concerning the reasons women are not in leadership positions in higher education. They will discuss: the institutional practices that exist to support, enhance, and cultivate gender equity in higher education; the values that impede or promote women in leadership positions; and the attributes or credentials that are required for women in leadership positions.
Philosophy Professor Mechthild Nagel, who chairs the Center for Gender and Intercultural Studies (CGIS), organized the conference.
The full schedule, registration form and a complete list of sponsors, is available on the conference Web site. For more information, contact the conference at gender@cortland.edu or the Center for Gender and Intercultural Studies at (607) 753-5784.

Suggest a feature story
---
People on the Move
Traci M. Washburn Joins The Cortland Fund Staff
09/22/2009
Traci M. Washburn of Minoa, N.Y., joined SUNY Cortland on Sept. 14 as assistant director of The Cortland Fund.
Washburn, who most recently served as a graduate admissions recruiter for the Syracuse University School of Education, reports to Jennifer Janes, director of The Cortland Fund, within the Division of Institutional Advancement.
Washburn is responsible for assisting Janes in developing and meeting unrestricted and designated annual gift fundraising goals each fiscal year through direct mail, online and electronic solicitations and stewardship activities. She also has the primary responsibility for the operation and daily management of the department's call center activities.
"It's exciting to welcome Traci to The Cortland Fund team," said Janes. "She brings a wealth of experience with her that will help us achieve our goals and take the student calling program to new heights. I look forward to working with her to reach out to more alumni and raise more dollars that will benefit our students and the mission of SUNY Cortland."
At Syracuse University from August 2007-April 2009, Washburn oversaw all aspects of graduate admissions for 52 programs at the School of Education. She produced marketing publications and traveled to colleges and universities and implemented scholarships for graduate students.
Previously, also at Syracuse University, Washburn was admissions coordinator in the College of Law from August 2004-August 2007, assisting the college in managing its yearly admissions communication process. She had joined the College of Law in November 2003 as applications coordinator and, in March 2004, was promoted to recruitment coordinator before becoming admissions coordinator.
She earned a Bachelor of Arts in Journalism from St. Bonaventure University's Russell J. Jandoli School of Journalism and Mass Communication.
Washburn is a member of the National Association of Graduate Admissions Professionals and the New York Association of Graduate Admissions Professionals.
Since 2008, she has written a column as a volunteer for the monthly newsletter of the Rosamond Gifford Zoo in Syracuse. From 2002-03, she conducted interviews with residents of the Genesis House in Olean, N.Y., and directed workshops with choreographers from Ririe-Woodbury Dance Company.
Washburn was among the youngest feature writers writing for the former Herald Journal newspaper in Syracuse, N.Y., between 1993-99. Washburn also reported for Convex Magazine at St. Bonaventure University and the Eagle Newspapers in Chittenango, N.Y.
---
Faculty/Staff Activities
Christopher McRoberts
Christopher McRoberts, geology, was interviewed for an "Animal Planet" episode of "Animal Armageddon," which aired on Sept. 10. The episode, titled "Strangled" was about the end-Triassic mass extinction, one of the five biggest in the history of life that took place 200 million years ago.
Robert Spitzer
Robert Spitzer, political science, is the author of a chapter titled "Leading Elite Opinion: Law Reviews and the Distortion of Scholarship" in the recently published book, Leadership at the Crossroads, published by Praeger.

Submit your faculty/staff activity