Our Graduate Writing Consultants
Amber Kent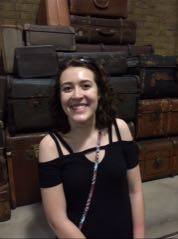 Hi! I'm an English Grad student in my final year of studies here at Cortland. I'm super into mythology, cultural studies, film, writing, and all things artsy. I've been working on a fantasy novel for the past five years that I hope to finish this Winter and eventually get published, so I definitely love writing, talking about writing (and just talking in general). I also love learning and am a firm believer that there are multiple ways to learn (such as listening, viewing, and hands-on, and a combination of the three). I'm super excited to work with all types of learners and to start (painless) conversations about your writing to help you think about it in new and interesting ways.
Liz Rutkowski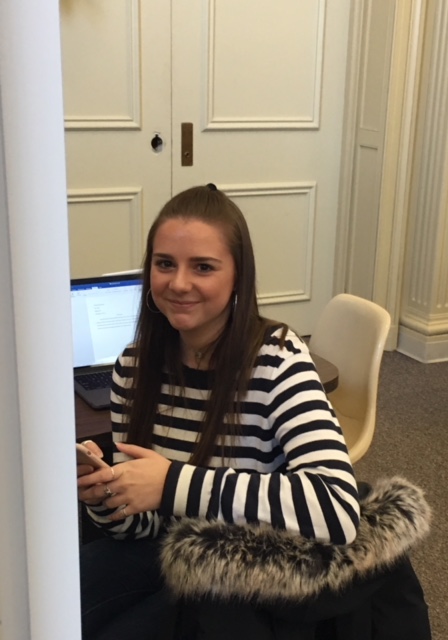 I am a second year graduate student in the English MA program. I did my undergraduate studies here at SUNY Cortland where I majored in English and minored in Professional Writing. My central interests are in queer theory and British Romanticism with a particular love for William Blake. I am very much a bookworm and love discussing all types of fiction whether it be academic or purely just for fun. I believe writing is the extension of our own imagination which is often best developed through conversation and talking with others who have different ideas.
Our Faculty Writing Consultants
Jim Reardon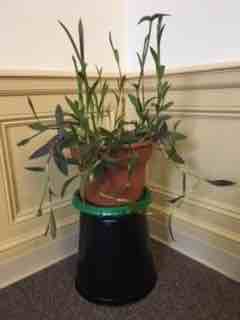 Jim Reardon has been teaching freshman composition in central new York since 2014. He graduated from Syracuse University in 2002 with an undergraduate degree in English and textual studies and a minor in economics, and in 2014 he earned a Master's degree from SUNY Cortland in English literature. He enjoys talking about the NBA and American League baseball.
Beth Saur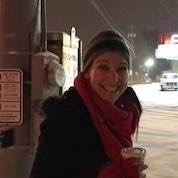 Hello! I am ridiculously excited about the Writing Center opening up this year. I come from Southern California (with a quick stop on the way in Ohio while getting my PhD), and while I have accepted that winters and snow exist, I'm still terribly unhappy about that fact. I have worked in writing centers and taught at the college level for about 10 years now, and I find this work incredibly rewarding and fun. I especially enjoy brainstorming essay topics with students, figuring out paper organization, and playing with language, but I'm happy to sit down and talk about anything with anyone.
Laureen Wells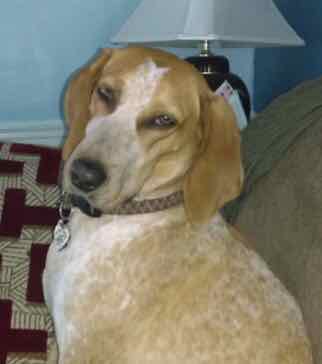 I am an animal lover, and I often talk about my hound dog, Ruby, and her crazy sister Abby, and their antics. I am also a musician and have been in a few bands throughout the years, but lately I prefer the music circle around the campfire type of playing. I'm a pretty laid back kind of person, so campfires, music, discussions about philosophy or the latest book people have been reading is nirvana for me.
I have been teaching here in the English Dept. at SUNY Cortland for almost twenty years, now, and have been teaching overall for a "few" more years than that. I love it! Discussing with folks what it is that they "really" want to say in their writing and figuring out together what the best way might be to clearly communicate that idea is what it's all about. I've figured out some useful strategies that I can share to help toward that end, and I am thrilled to be a part of the Writing Center where we can check out different approaches to writing, seeing what works and what works even better!
Rick Anderson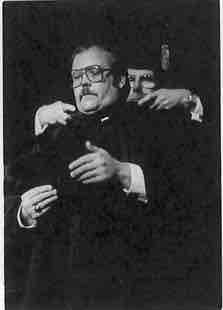 My tutoring philosophy and methods are based upon knowing just when to listen. Not every successful tutoring conference has to fully finish a more effective thesis paragraph or critical analysis of a novel or play. Instead, I have found that often a writing center is a sort-of oasis or safe-zone away from the pressures of day-to-day academic life. Students need to know that they're working with someone who's on their side; someone who is sincerely and genuinely interested in what they think and what they write. I believe that teaching one-on-one is based on very practical—even old-fashioned ideas—common sense, good, well-prepared tutors, and hard work.
I was introduced to Writing Centers when I worked as Dr. Muriel Harris's Assistant Director in Purdue's Writing Lab and was involved the selection, training, and evaluation of undergraduate peer tutors and the development of various outreach programs like the "Writing Lab Express" (a program that placed peer tutors in campus libraries and residence halls to help students with research, writing, and documentation problems). I also coordinated the updates and revisions of the six, four-drawer file cabinets that became OWL @ Purdue. (!)
Our Professional Writing Interns
Molly Donovan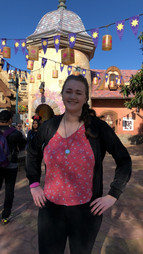 Hello! I am a sophomore in my undergraduate studies here at SUNY Cortland. I am an English major with a minor in Professional Studies. I love to read and write, mostly fictional works, but I like to throw in some nonfiction now and then. My passions include superheroes, adventure fiction, and combining the two in my writing. Literary conversations are one of my favorite things, and I am more than happy to discuss anything with you and help in any way I can!
Samantha Gilman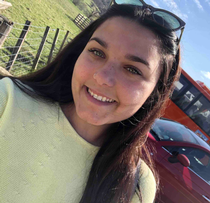 Hello! I'm a senior here at SUNY Cortland and am majoring in Professional Writing and English and will be graduating in May. I transferred to Cortland for my junior year from Suffolk County Community College on Long Island. For the Spring 2018 semester, I studied abroad in London, and during that time, I traveled to 9 different countries. I love to talk about traveling and the different cultures around the world. I have a passion for reading and am always looking for a good book recommendation. I am super excited to be on the Writing Center team and am also looking forward to what this semester has in store!