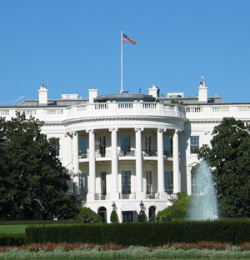 11/02/2012

SUNY Cortland does more than produce new graduates. It's also really good at creating new voters.
Cortland students are expected to visit their local polling places in impressive numbers on Election Day, after a campus group's remarkable effort to register more than 1,500 students.
The College's New York Public Interest Research Group (NYPIRG) chapter, a non-profit and non-partisan organization devoted to activism, led the charge that resulted in 1,611 new voter registrations.
That number is the third highest among 20 campuses statewide where NYPIRG is active. It trails only Borough of Manhattan Community College, a CUNY institution of more than 24,000 students, and Binghamton University, which claims a student population nearly twice as large as SUNY Cortland.
SUNY Cortland — with an enrollment of roughly 7,300 — boasts the highest percentage of registered student voters among campuses that the non-profit serves, according to Amanda Carpenter, the College's NYPIRG coordinator.
"To see so many Cortland students who not only care, but care enough to make sure their friends or roommates take advantage of the right to vote, it's just astounding," Carpenter said. "The elections matter to them and it shows."
NYPIRG supervisors originally set an ambitious goal of 1,500 registered voters from SUNY Cortland to encourage outreach and creativity from its office on the College's campus, Carpenter said. Support from many campus groups and faculty members allowed the number to be met and eventually exceeded.
A presidential election didn't hurt either.
"Even beyond the presidential race, this year hundreds of our New York state representatives are up for re-election," said Carpenter, who at times made eight presentations in a single day to individual classes. "When it comes to local elections, Cortland students have the ability to really influence them and make sure that the things that matter most to them, as students, get heard."
Amanda Carpenter
In addition to securing signatures, Carpenter and a team of about 20 volunteers sought to educate the campus on issues with relevance to students, including higher education reform, health care and women's rights.
"Different things matter to different students, so we've been doing a lot of non-partisan education," Carpenter said.
Presidential debate watch parties and grassroots presentation efforts helped. So did a major "Rock the Vote!" concert featuring campus performing groups in September. In a two-day push, nearly 500 students registered.
Carpenter said many other campus groups and organizations boosted NYPIRG's efforts, including the College's Institute for Civic Engagement, Student Government Association, Educational Opportunity Program, United University Professions, American Association of University Women, NeoVox and the College President's Office.
President Erik J. Bitterbaum fully backed securing vans to transport students to their respective polling places, Carpenter said.
"That's something he was totally supportive of," she said. "Faculty, in general, have made this one of the greatest campuses I've ever had the pleasure of working on because they're so passionate about getting their students civically engaged."
Students who live on campus will vote at Park Center or the Cortland Water Works, depending on their residence. Residents of Alger, Hayes, Higgins and Hendrick halls and Casey and Smith towers will vote in Park Center. Residents of Bishop, Cheney, Clark, DeGroat, Randall and Shea halls and Glass Tower will vote at the Cortland Water Works, located on Broadway Avenue.
Students who live off campus should visit the Vote 411 website to verify their polling place. By entering their address, voters also can use the website as a comprehensive source for candidate information.
Students who have election-related questions can contact Carpenter at (607) 753-4815.
---