"Designing Articulated Performance Assessment Tasks"
Dr. Jennifer Eddy, Queens College, CUNY
---
Date: March 18, 2019
Time: 9 a.m. to 3:30 p.m.
Venue: Corey Union Function Room on the SUNY Cortland campus
Cost: Free of charge but registration IS REQUIRED
Campus Parking: VanHoesen /A10 (campus map)
Live one-day Articulated Performance Assessment Tasks @ SUNY Cortland
This hands-on design day will guide participants to develop assessment tasks with the three modes and specific "Can Do" statements for articulated outcomes across three levels of learner engagement: Novice High, Intermediate Mid and Intermediate High/Advanced Low. These tasks are designed for learners to engage critical thinking skills with intercultural competence to solve problems and create products of value beyond the classroom. Participants will have a gallery walk of their tasks with feedback, ready for pilot implementation in their classrooms. Participants will also take part in feedback surveys before and after the live session.
---
Agenda
9-9:30 a.m. Performance Assessment Tasks and Articulation across levels
9:30-11:40 a.m. Interpretive, Interpersonal, Presentational Modes with Can Do Statements
11:40 a.m.-noon News and Updates from NYSED-OBEWL and PD Initiative
noon-12:30 p.m. Lunch provided by SUNY Cortland's President's Office
12:30-2:30 p.m. Articulated Performance Assessment Template and Design
2:30-3 p.m. Gallery Walk of your Exemplars
3-3:30 p.m. Feedback, Survey and next steps for Articulated Exemplar work
Materials required: Participants should bring their devices in order to download PPT slide templates and exemplars.
---
Dr. Jennifer Eddy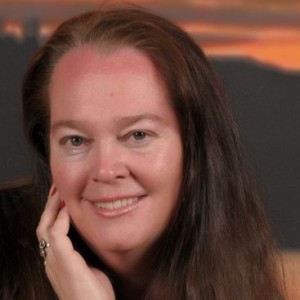 Jennifer Eddy, Ph.D. is a tenured assistant professor of World Language Education in the department of Secondary Education and Youth Services (SEYS) at Queens College of the City University of New York. Dr. Eddy teaches undergraduate and graduate courses for initial and professional certification as well as writes curriculum, designs performance assessments and directs workshops, webinars and seminars for in-service teachers at local, state, and national conferences. She has guided many schools and districts to plan with Backward Design and Articulated Performance Assessment for Intercultural Competence in the world language curriculum. Dr. Eddy is on the task force and is team leader for STARTALK at the National Foreign Language Center, a federally funded program in K-16 critical languages providing immersion experiences for students and professional development for teachers.
In 2003, Dr. Eddy designed Uncovering Curriculum: Articulated Design Assessing Performance and Transfer (UC:ADAPT), fully integrating Backward Design/UbD with the National Standards 5Cs (now the World Readiness Standards): This protocol uses overarching Intercultural Perspectives to frame thematic curriculum with performance assessment for vertical articulation: Enduring Understandings and Essential Questions in stage one, the Communication mode tasks in stage two, and Communities, Comparisons, and Connections implemented in stage three. Dr. Eddy is author of Sonidos, Sabores, Y Palabras (2006, Heinle/Cengage), the first book using songs and lyrics as culturally authentic material for performance assessment within a backward design framework. She is a co-author of the Pearson Education publication, Starting with the End in Mind, on designing articulated language programs with Backward Design and performance assessments. Dr. Eddy's work is featured in the NCLRC publication, Teaching World Languages: A practical Guide (2014), JNCOLCTL (2015), and in the special NECTFL volume on Intercultural Competence (2017). Dr. Eddy has presented for many organizations, including ACTFL, NCOLCTL, NALRC, NCLRC, NYSAFLT, MaFLA, FLENJ, and NECTFL. She is the Project Investigator for the NYSED-OBEWL World Language Standards and Professional Development Initiative, a project to revise NYS World Language Standards to align with current state and national initiatives and close the gap between new and in-service teacher professional development.
---